This content was published: May 5, 2021. Phone numbers, email addresses, and other information may have changed.
Two Deep Breaths: Alchemy
Posted by justin.rigamonti
Continuing our series of poems selected by student editors of PCC's literary magazines, here's a post from the 2021 editorial crew of Sylvania Campus' second literary magazine, Alchemy: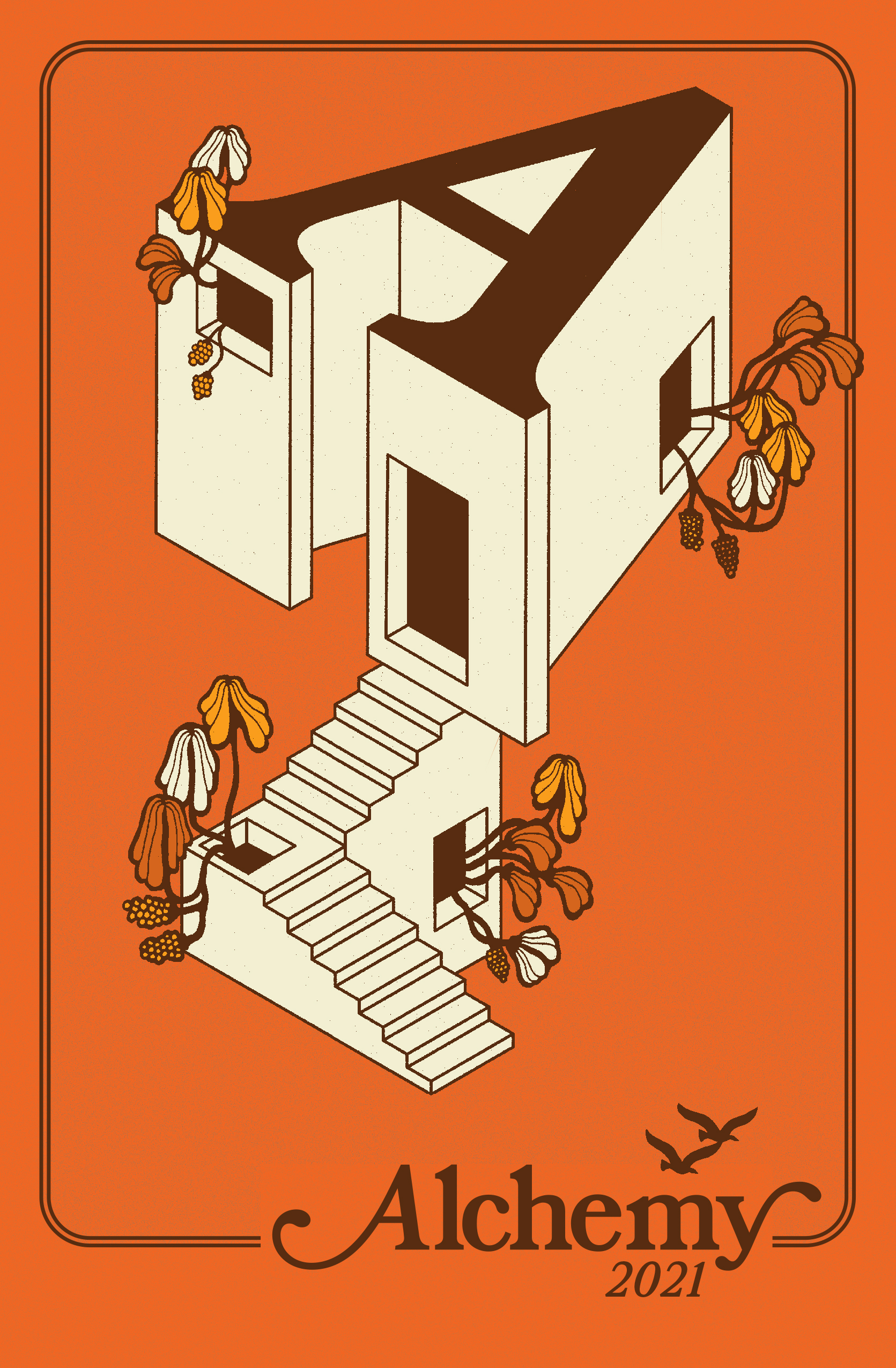 The editors of Alchemy are excited to share a poem from the upcoming edition of Alchemy. This issue of Alchemy will be released in June 2021 in both physical and digital formats. We are currently working hard to get Alchemy ready to publish and are looking forward to everyone seeing the creative and moving pieces that we will be publishing. For further information we'd love if you checked out @pdx.pcc.press on Instagram, where you can find updates on both Sylvania's literary magazines Letter & Line and Alchemy!
The poem that we're choosing to feature here was submitted by Hana Elogbi, a current editor of Alchemy and previous editor of Letter & Line magazine, Sylvania's sister publication. Hana Elogbi is going to graduate from PCC at the end of this term and is planning on transferring to PSU in the fall. We found this poem to be a heartfelt reflection on identity, both the ones we are given and the ones we choose for ourselves. After a long year of quarantine, we have all had plenty of time for personal reflection. We hope this poem offers you a salve, and provides you with the comfort of knowing that we are all together in discovering the parts of us that fit and those that we need to nurture to grow.
— Alchemy 2021 Editorial Team
هناء
I was born with two names.
The name my grandmother gave me
over a nokia brick,
6,000 miles away,
pre-paid,
and the name the nurse repeated.
I was born with no name at all.
The vowels and consonants,
peaks and valleys, rolling hills.
I hate the way I say my name,
my tongue fumbling,
snagging on my teeth,
crashing against the roof of my mouth,
assimilating.
I was an identity crisis,
while my heart was going
125 bpm.
No toes, no fingers,
not even a mouth.