The Black History Mobile Museum at Sylvania on January 28
Clifford Meeks
This innovative traveling exhibit includes over 200 artifacts of Black memorabilia, spanning from slavery to Hip-Hop. 
The Black History Mobile Museum
has been inspiring audiences at college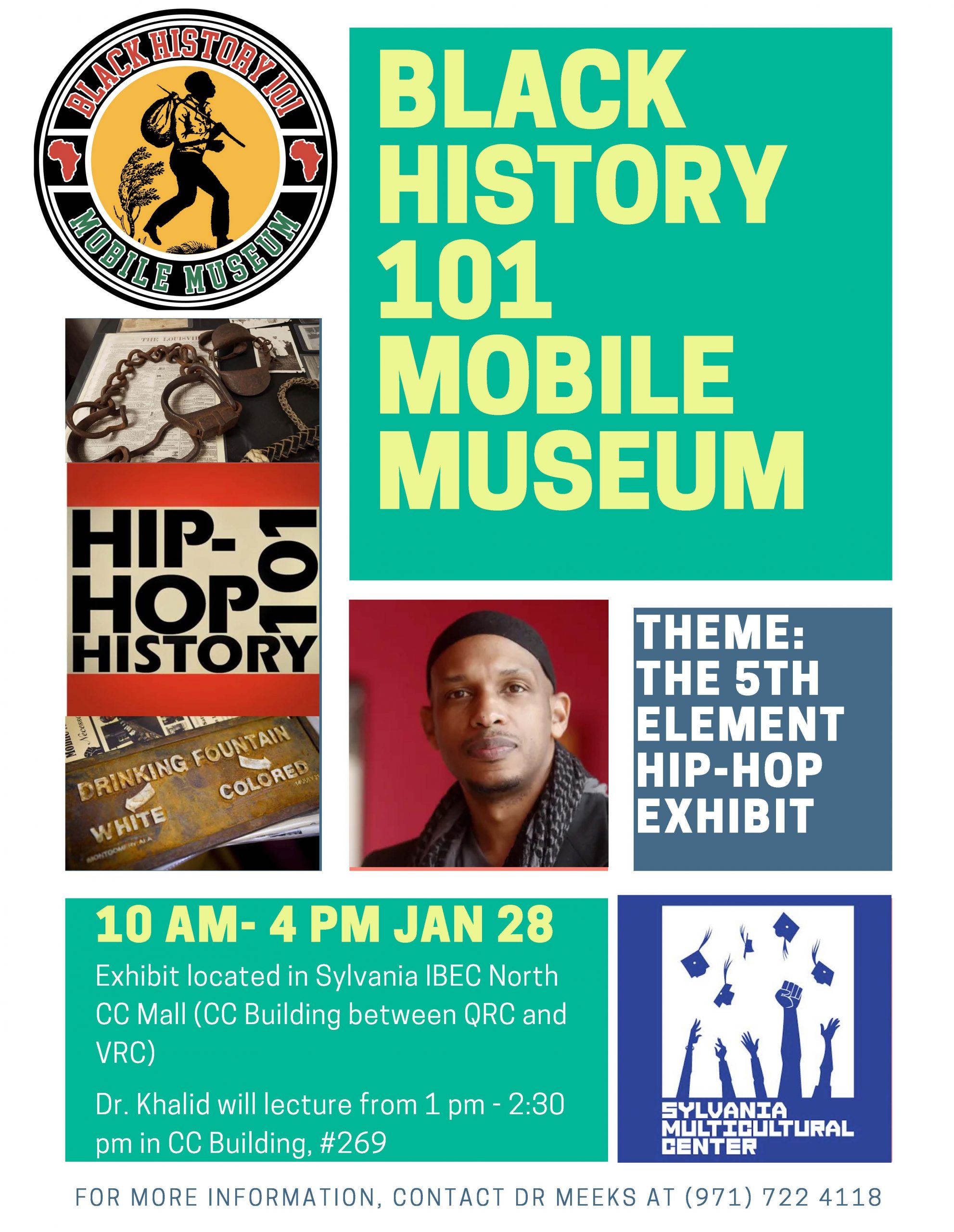 campuses, K-12 schools, libraries, conferences and cultural events for the past 20 years. Please see the flyer for location and time of the exhibit.
Museum curator and founder, Dr. Khalid el-Hakim, will deliver a lecture on Tuesday, January 28, 2020, at 1 pm in the Amo DeBernardis College Center (CC) Building, Room #269.