This content was published: May 28, 2019. Phone numbers, email addresses, and other information may have changed.
Sylvania Creates! Spring 2019
Christine Weber
Sylvania Creates! A celebration showcasing music, art, writing, design, theater and dance created by PCC students, faculty and guest artists at the Sylvania Campus.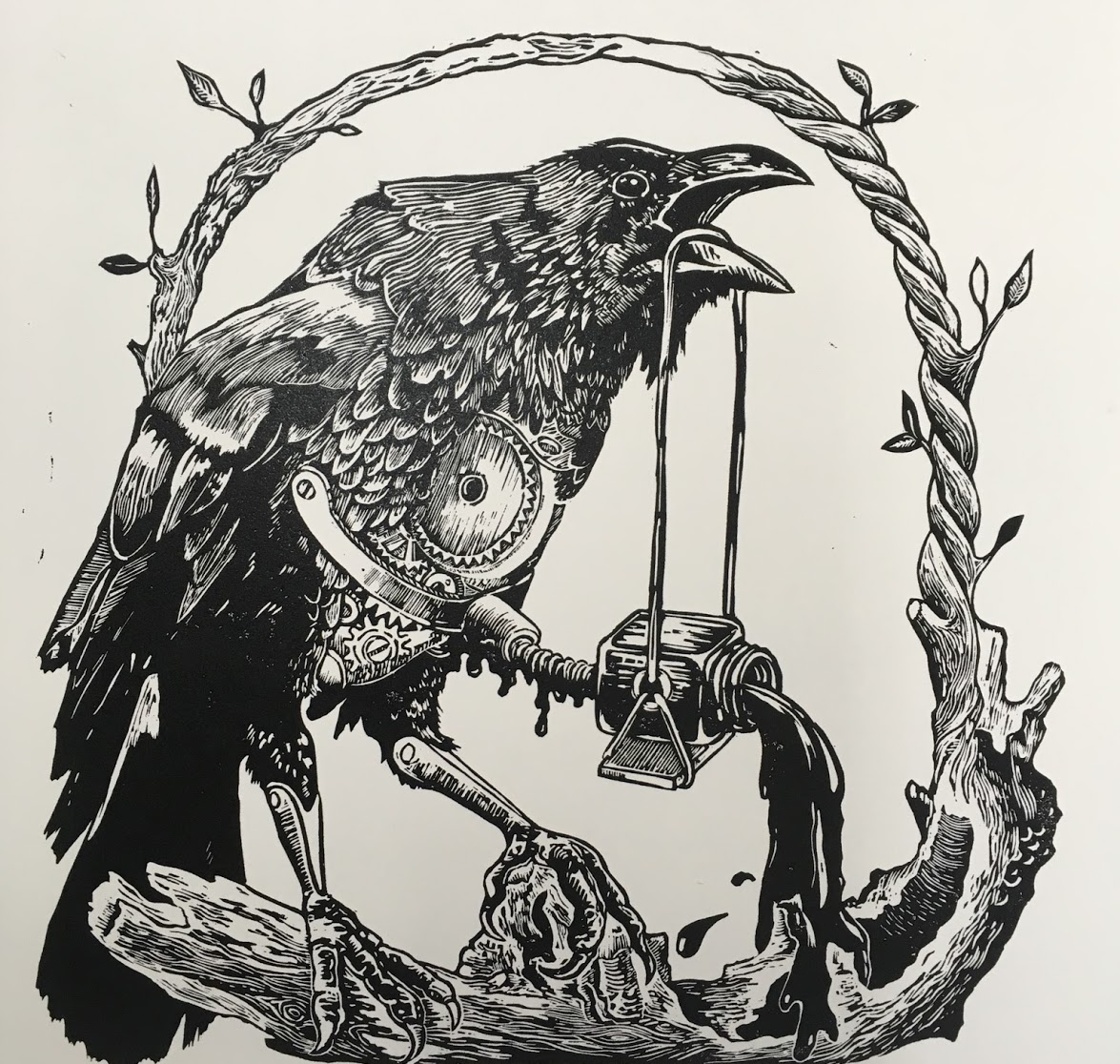 Last Bronze Pour of the Year!
5/31 (Friday), 10:00-2:50, Sculpture + Ceramics Yard, CT Building
The entire campus and community is invited to this exciting event, featuring molten metal. Sculpture faculty, Crystal Schenk and students in her Metal Sculpture class will be holding their last bronze pour of the school year. (until the summer of course!) Come observe this ancient technique called Lost Wax (Cire Perdue) casting used by artists in Ancient Greece, the African kingdom of Benin, Ancient Sumeria, Pakistan and many other civilizations globally.
Chamber Music + Poetry Performance
6/5 (Wednesday), 11:00-12:00 pm, Northview Gallery
History faculty, Dr. Sylvia Gray has composed a number of art songs to poetry by wonderful local poets. You are invited to an inspiring performance with poet Lex Runciman, reading and musicians, Gina Adorno and Patrick Scofield, performing the songs with Sylvia accompanying. Performance is free and open to the public.
The poems cover a wide range of observations about life and expressions of human emotion, from the comic to deadly serious.
Tim Barnes: Spoons(duet); Cannibal of Memory
Paula Lowden: Prayer for My Daughter's First Encounter with Death
Anita Boyle: One Among Many; Hooked
Lex Runciman: My Father is Telling Me the Story; Insomnia, BBC World Service; 1972 (duet)
Jim Bertolino: Back to the Dark; [4 shorts as a set]: Deer Mice (as duet), The Carrot, The Boulder, Nocturnal Beverages
The Scumble Rumble: Plein Air Grudge Match at Sylvania!
6/5 (Wednesday), 1:00-3:00 pm, PAC Courtyard
An open air painting competition with two "highly emotive rounds", bringing PCC art students together with students from Clackamas Community College, Wilson High School and Tigard High School, to create large scale collaborative paintings and have a lot of fun. Special guests include the Last Regiment of Syncopated Drummers, DJ Vision Network, referees, statisticians and an MC, along with our honored judges, children from the Sylvania Child Development Center. Amy Petit from the Maker Lab will also be on hand to provide Maker Lab inspiration.
Video Art and Music Composition Showcase
6/6 (Thursday), 11:30-12:00 pm, CT 212
Spend the morning with exciting collaborations in sound and video, watching animation by students in Bethany Hays' Art 119: 4D Design Time Based Art class juxtaposed with music composed by students in Brian Bennett's Music 170 course.
Creative Writing Extravaganza
6/6 (Thursday), 12:00-12:50 pm & 1:00-1:50 pm, PAC Lobby
Alchemy Magazine Launch party! Guest poet & musician Alicia Jo Rabins reads and performs; Creative Writing Focus Award; graphic design students receive cover awards; students read from Alchemy; creative writing faculty read work inspired by art faculty creations; choir performances!
Ten Minutes or Less! (9 short plays in one night) 6/6 (Thursday), 7:00-9:00 pm, Little Theater
The Twenty Advanced Acting Students in the Theater Arts Program are presenting nine short (less than 10-minutes each) works from Pulitzer Prize winning playwrights such as David Auburn, David Mamet, David Ives, Sam Shepard, and Martin McDonagh. Thursday, June 6 from 7-9 pm, come see the exceptional work of these creative future thespians, in collaboration with the Lighting Design class (providing stunning visual support!) Free.
Oaks Bottom Forge demo
6/7 (Friday), 11:00-12:00 pm, Sculpture Yard, CT Building
Artist Pat Wojciechowski, of Oaks Bottom Forge, will be demonstrating old world techniques of forging beautiful, functional items. Come for the demo and you may have the opportunity to try out the forging techniques you learn on site. Safety gear provided.
Bring students! Bring friends and family!