Northwest Undergraduate Conference in the Humanities–Coeur d'Alene–Application Deadline October 1
Porter Raper
Attention PCC Students and Faculty:
The deadline for students to submit a paper to the third annual Northwest Undergraduate Conference in the Humanities at North Idaho College is right around the corner: Monday, October 1.  Faculty are also welcome to submit pre-formed panels of three to four papers.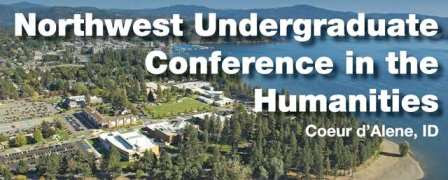 Kim Barnes is this year's keynote speaker.  She is an award-winning author: her first memoir, In the Wilderness, was nominated for the Pulitzer Prize. She is a professor of English in the MFA program at the University of Idaho.
For more information, including how to submit a paper and register for the conference, please visit the conference website at www.nic.edu/nwhumanitiesconference or contact Conference Director Nikole King at nikole.king@nic.edu or (208) 625-2353.