This content was published: April 23, 2018. Phone numbers, email addresses, and other information may have changed.
Field Theories: A Presentation/Reading by Samiya Bashir
Chris Rose
Join us on Wednesday, May 8th for a Presentation and Reading by Samiya Bashir.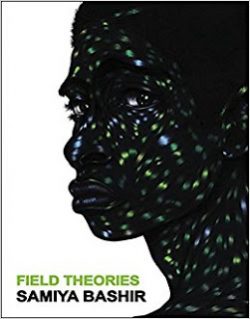 Sometimes Samiya Bashir makes poems of dirt. Sometimes zeros and ones. Sometimes variously rendered text. Sometimes light. Her work has been widely published, performed, installed, printed, screened, experienced, and Oxford comma'd.
Bashir's most recent book of poetry, Field Theories, wends its way through quantum mechanics, chicken wings and Newports, love and a shoulder's chill, melding blackbody theory (idealized perfect absorption, as opposed to the whitebody's idealized reflection) with real live Black bodies in poems that span lyric, narrative, dramatic, and multi-media experience, engaging their containers while pushing against their constraints.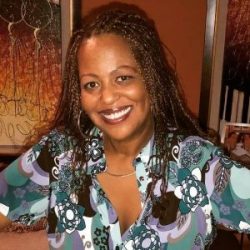 Bashir holds a BA from the University of California, Berkeley, where she served as Poet Laureate, and an MFA from the University of Michigan, where she received two Hopwood Poetry Awards. In October 2017 she was awarded the Regional Arts & Culture Council's Individual Artist Fellowship in Literature in recognition of individual artistic achievement and excellence to sustain and enhance her creative process. She has been the recipient of numerous other awards, grants, fellowships, and residencies, and is a founding organizer of Fire & Ink, an advocacy organization and writer's festival for LGBT writers of African descent.
For additional information, contact, Chris Rose, English Faculty at Cascade Campus: christopher.rose@pcc.edu