This content was published: January 10, 2018. Phone numbers, email addresses, and other information may have changed.
PCC Creative Writing Students Sweep Marylhurst Writing Contests
Posted by Andrew Cohen
The PCC Creative Writing Department is very pleased to announce that seven PCC students were winners in the 2017 Marylhurst University Scholarship Writing Contest.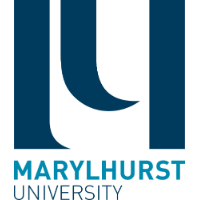 The winners were as follows:
Fiction:
Fiction Winner: "One Man" by Tyler Sullivan
Fiction Second Prize: "The Color of the Sky" by Chloe Duffy
Poetry:
Poetry Winner: "How my brother said I love you" by Kynna Lovin
Poetry Second Prize: "Metallico" by Joshua Ross
Nonfiction:
Nonfiction Winner: "El Problema" by Norma Karelly Ramirez Gonzalez
Nonfiction Second Prize:"Attack from the Past" by Chaz Murray
Nonfiction Third Prize: "Space: The Necessary Frontier" by Jeff Aldrich
The First Place Winner in each category received:
$75 Powells.com Gift Card
Full tuition waiver for one three-credit course in the English Department at Marylhurst University in Winter or Spring Terms 2018
Inclusion in public reading at Marylhurst in Fall 2017
The Second & Third Place Winners in each category will receive:
$25 Powells.com Gift Card
Marylhurst University holds this contest each year with a June deadline. Students interested in submitting work should look for the latest information here.
Congratulations to all our students!