This content was published: October 11, 2017. Phone numbers, email addresses, and other information may have changed.
10 Rock: Original 10-Minute Plays – November 7th at Rock Creek Campus
Posted by Andrew Cohen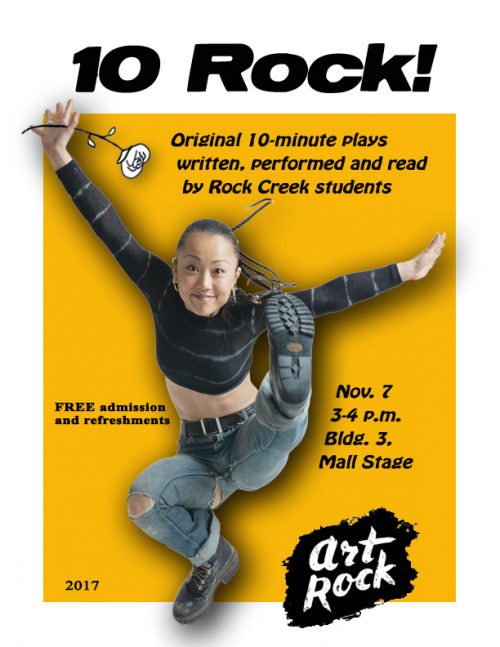 As the English Dept.'s contribution to the Art Rock festival, Rock Creek students will walk their original 10-minute plays onto the stage in 10 Rock, a showcase with fellow student actors and readers. The plays were written in Creative Writing Scriptwriting classes at Rock Creek and some were celebrated in a handbook of 10-minute student plays produced late summer. "This is our world premiere," says Gail Jeidy, Scriptwriting instructor. "Our students are drawn to the 10-minute play. It's a lovely form that gives them voice." The 10-minute form consists of 3-acts in 10-minutes or less and is a fit for comic and tragic stories. 10 Rock and all Art Rock events are open to all.