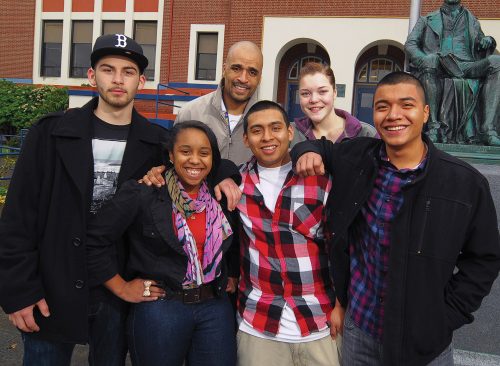 The PCC Dual Credit program offers local high school students the opportunity to earn college and high school credit simultaneously while still in high school. Dual credit classes are regular PCC classes but taught at a high school by an approved high school instructor.
Benefits of the program are:
Enhance your ability to do college-level work and gain confidence for college success.
You can earn enough credit to enter college at a higher level and can register for classes earlier.
Save money and shorten the amount of time required to complete college.
PCC credits are transferable to colleges and universities around Oregon and beyond.
If you're entering the military, you may earn a higher rank with college credit.
Get a PCC student ID card, use of PCC's library, and online tutoring services.
Research shows dual credit students are more likely to finish college and advance more quickly.