History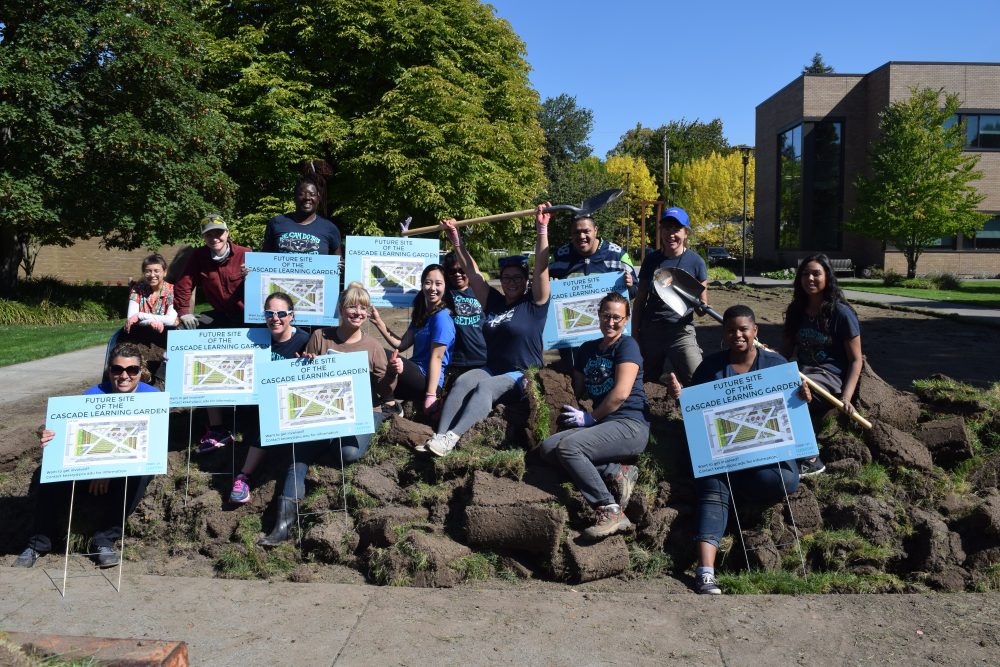 It has been a long journey the past decade as students, staff, and faculty have been working on getting The Cascade Urban Learning Garden built. In 2018 thanks to a $40,000 grant awarded through the student funded  Eco Social Justice Grant program, and certain stars aligning, funding and the approval of the location all came together. A very special thank you to Kendi Esary, the Cascade Campus Director of Student Life and Leadership Programs for being a steadfast advocate and supporter of this garden since its inception.
It is wonderful when things come full circle. That was the case with the design phase of this garden. The contract made for this project went to PLACE, a landscape design firm who helped us come up with the final design of the garden. Paula Barreto, the lead Project Designer + Industrial Artist at PLACE who took on this project, just so happened to be a former ASPCC Cascade Environmental Sustainability Coordinator and Student Body President! Here's the Final Design that took a fair amount of meetings and minds to come up with. The process was great in that it was open to all students, staff, and faculty to attend these design meetings and collectively, in a very collaborative way, we arrived at this final design:
If you visit the garden today you will see some adaptations were made from this final design concept.
In the spring of 2019 we broke ground on our garden and it was sure a lot of work to remove all of the sod to prepare for the garden!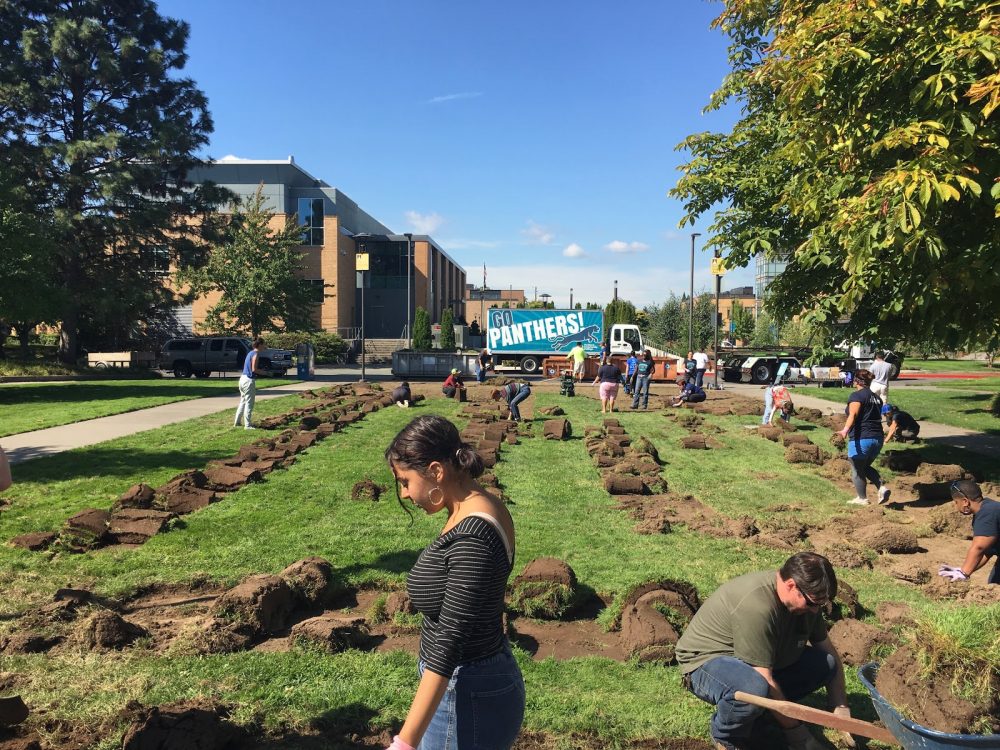 By Earth Day 2019 paths were laid, irrigation was installed, and we were ready to begin our very first planting in the raised beds.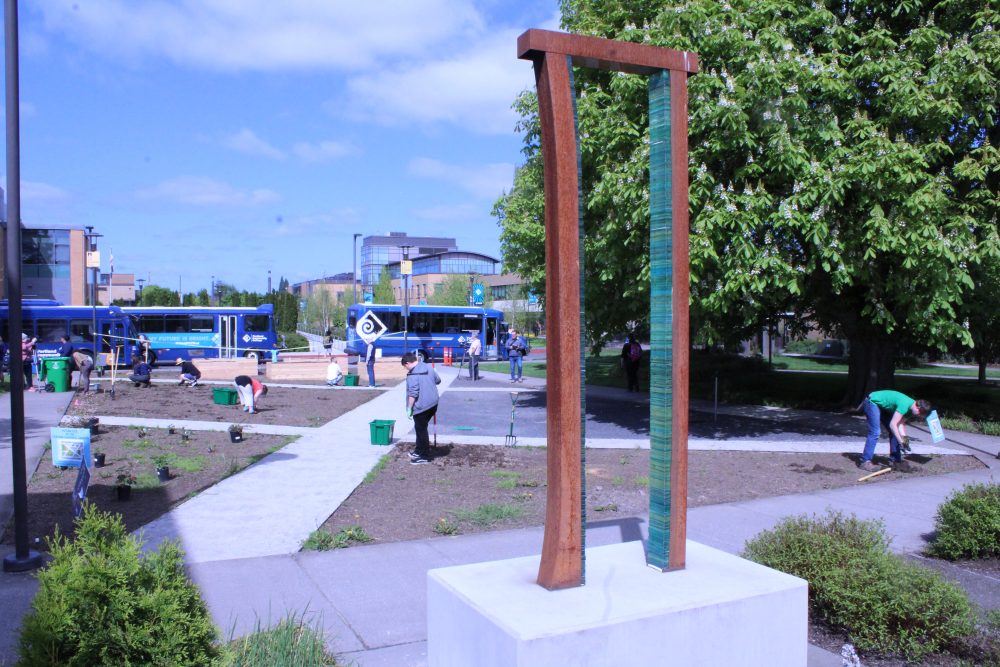 During our first growing summer we harvested a variety of produce for our Cascade community including: basil, chard, cucumbers, eggplant, kale, lettuce, melons, peppers, summer squash, tomatoes, tomatillos, and zucchini.
In August 2019 we hired our very first Cascade Learning Garden Coordinator, Jolie Donohue, herself a PCC alumnae. It was a busy fall term when we added a pollinator garden, more fruit trees, blueberry bushes, and planted all of the raised beds with cool season and overwintering vegetable crops. Winter and spring 2020 will see implementation of the next phases of the garden including more raised beds, an herb garden, a Pacific Northwest native plant garden, compost system, an information kiosk, and garden seating.
There are now learning gardens at all four campuses and an additional one at PCC's Newberg Center. It is so exciting to see the Cascade Urban Learning Garden coming together with the perseverance and passion of our dedicated community of students, staff, faculty, and alumnae. We hope you will join us in the garden!