Sustainability Policies and Plans
Portland Community College has many documents to guide us in our sustainability efforts, which contribute to the college's ranking as the number one community college in the United States for sustainability according to the Association for the Advancement of Sustainability in Higher Education's Sustainability Tracking, Assessment & Rating System (AASHE STARS). Staff, faculty, and students are involved in developing these policies, plans, guides, and guidelines that govern the college. Scroll down to learn more about all of our sustainability guidance.
PCC staff at the shop the warehouse event at Central Distribution Services
PCC farm animals grazing the solar array at Rock Creek Campus.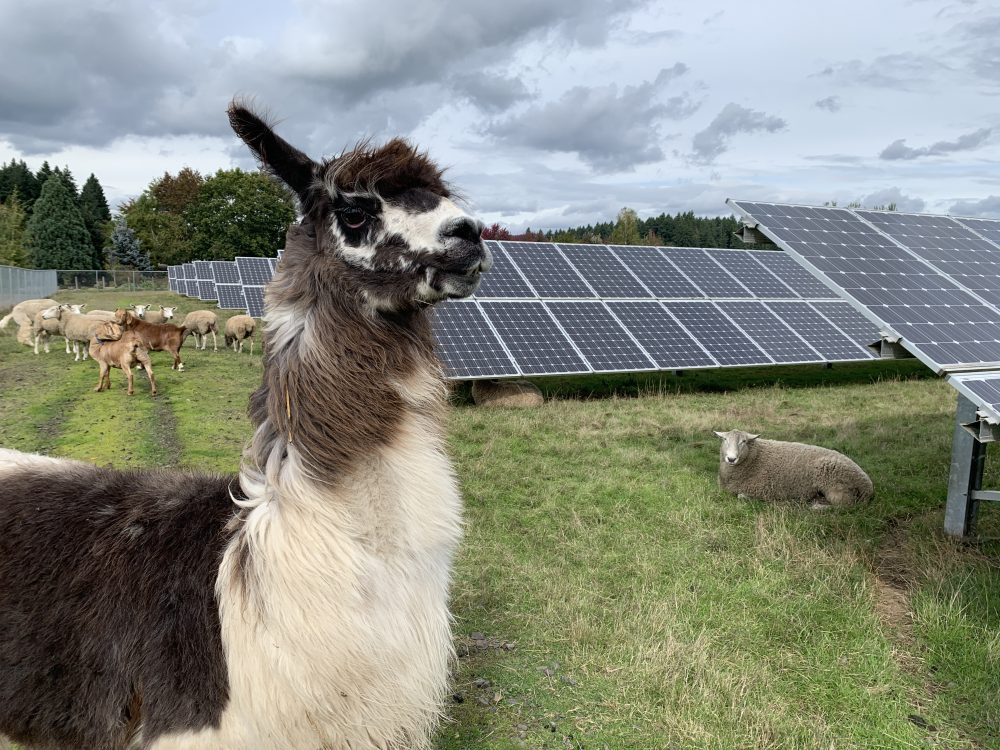 Jimmy Hood, FMS Specialist, and Farid Kayali, Strategic Energy Management Associate, take an energy operations tour at Rock Creek campus.
Durable dishware at a sustainable dining event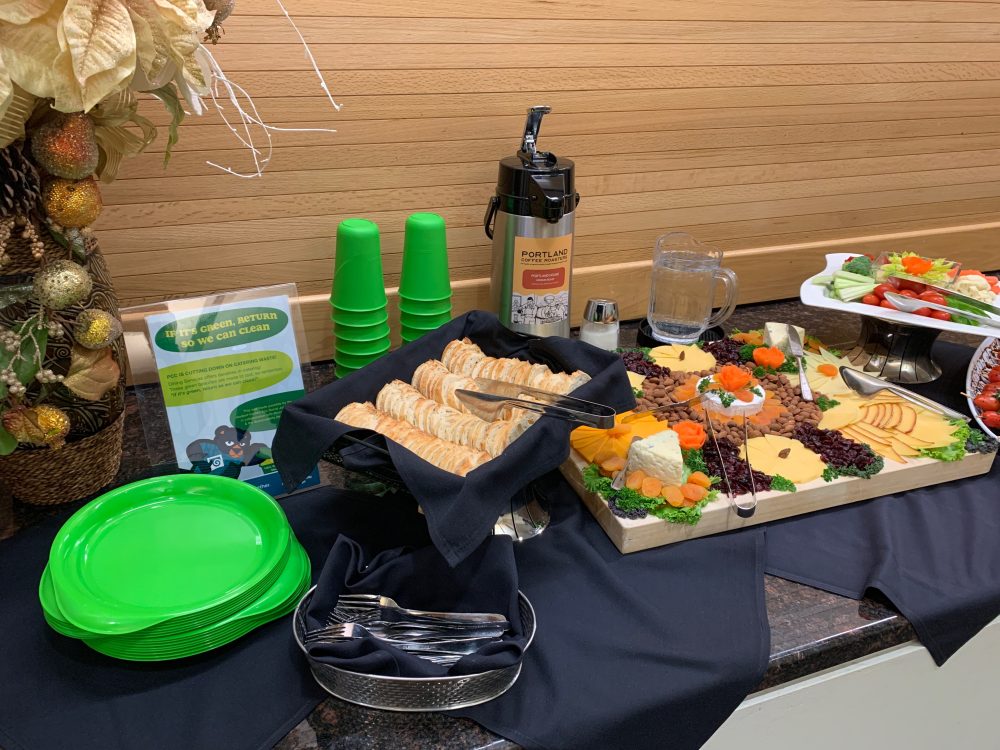 Click below to learn more about each policy or guideline.
Board Policies
Climate Action
Dining and Events
Facilities
Purchasing
Transportation
Waste and Recycling