Jobs and Internships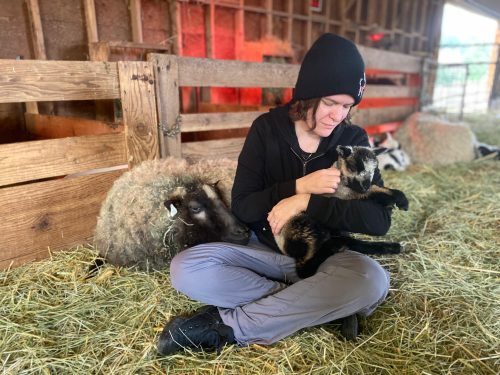 The Rock Creek farm employs a small number of farm hands throughout the year to assist with animal care. The job entails general care and feeding for farm animals including cows, horses, sheep, goats, alpacas, and rabbits. Duties include feeding animals, cleaning (horse stalls, rabbit cages, etc.), animal enrichment (grooming horses, handling rabbits, etc.), and filling out daily and weekly duty checklists as well as animal monitor forms.
The job qualifications include:
Animal handling experience preferred but not required, willing to train people without prior experience
Strong communication skills, the ability to follow directions and willingness to learn
Attention to detail and strong work ethic
Position may require work in inclement weather as well as some heavy lifting (not to exceed 50lb)
To apply for this position and or see positions offered by the Veterinary Technology program, access PCC's Panther Works student job board.
Contact Aimee Bosland, Jobs & Internships Specialist to sign up to receive job listings in the veterinary field.