Education
Veterinary Technology Program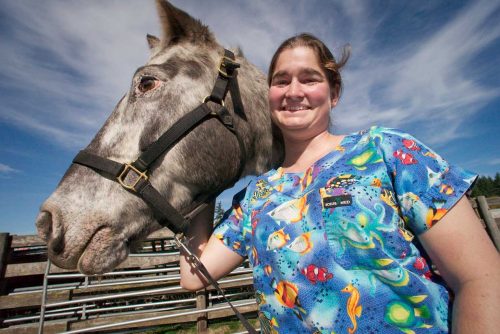 The farm is an essential  part of Portland Community College's Veterinary Technology program. It is one of only two programs of its kind in Oregon, and only one of five in the Pacific Northwest. It is one of the few programs in the nation to provide students with experiential learning in a farm setting.
The farm's staff cares for many of the program's animals, manages the land, and provides meaningful work opportunities for students. In addition, students receive hands-on experience with farm animals in the following courses:
In VT 121, Large Animal Nursing and Restraint, first-year Veterinary Technology students learn basic handling and husbandry of livestock, such as hoof trimming in sheep and proper placement of leg wraps on horses.
In VT 209, Large Animal Diseases and Procedures, second-year students learn about large animal diseases and more in-depth husbandry procedures, such as limb radiography.
Lambing season is a rewarding experience for Veterinary Technology students. They are involved in "Lamb Watch" and assisting with the care of newborn lambs
Community Education Classes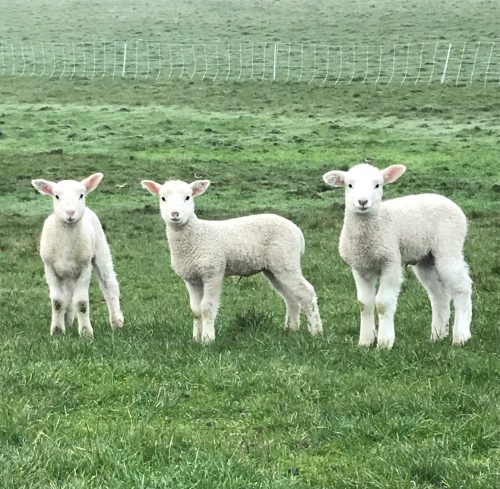 Community Education offered by the farm provides an enriching experience for students. Classes taught online and/or at the farm included Backyard Chickens for Beginners and Sheep and Goat Care.
Join us for Community Education classes offered at the farm in fall term 2022!
Farm to Fleece – Introduction to Fiber Processing
Saturday October 8, 2022, 9 am to 12 pm at the PCC Rock Creek farm
Want to learn more about the process of turning raw wool into yarn? This class will go over the entire process, from shearing sheep to cleaning wool to processing wool into a usable product. You will have the opportunity to interact with friendly sheep and get hands-on experience working with raw wool.
Sheep and Goat Care
Saturday October 22, 2022, 10 am to 12 pm at the PCC Rock Creek farm
Interested in sheep and goat care? Whether you already care for these animals or are considering it, this workshop will teach you the basics. Learn about husbandry, nutrition, health, shelter and pasture management.
Interdisciplinary Collaboration with PCC Programs
Do you have an idea for enriching your course with farm activities or instruction? Contact Avery Thompson.