Homepage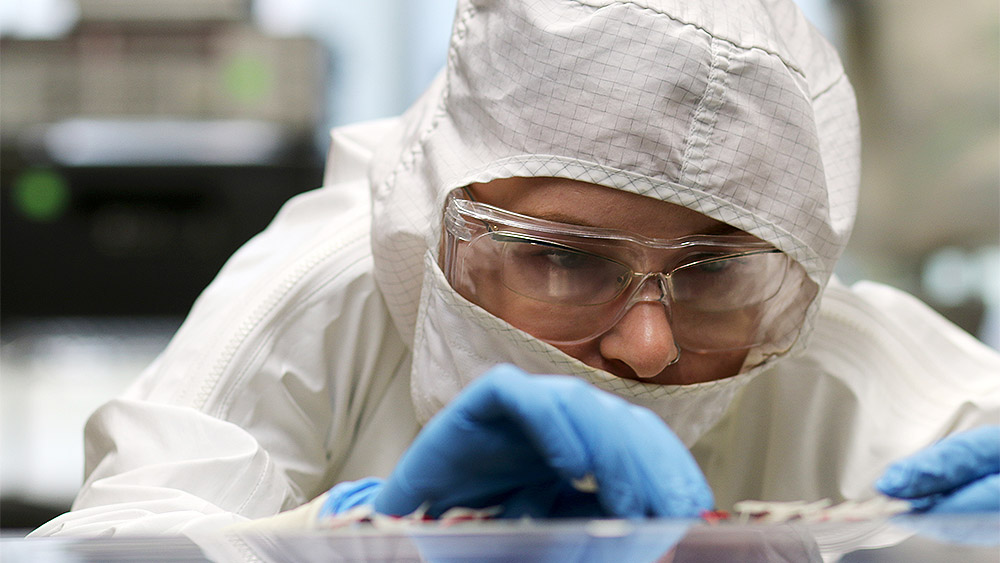 Register now for fall term!
PCC's Microelectronics program could be your entry to the world of integrated circuits.
Why choose Microelectronics Technology at PCC?
Salary
Starting salaries for graduates of our program are generally between $56,000 – $65,000 per year.
PCC's Microelectronics Technology program has earned a reputation for excellence. In contrast to similar programs, our program is specifically designed to meet the needs of the industry. PCC enjoys a strong partnership with local semiconductor manufacturers. You can equip yourself for success by acquiring skills that are in high demand while benefiting from these strong industry partnerships.
Starting salary at Portland's median household income
Usually, MT graduates start their careers with an annual income between $56K and $65K based on the shift assignment. Companies offer extensive benefits including full health coverage, retirement saving plans, tuition reimbursement, personal time off (PTO), paid holidays, and more.
Semiconductor Industry Internship program
The next round of interviews for positions in the Semiconductor Industry Internship program with Intel OR is tentatively scheduled for October 2023. Enroll in the Fall MT classes to be eligible for the internship! For details contact Fontaine Roberson at  or Bill Manley.
My internship was a wonderful experience. I was assigned to work on the most difficult toolset in my department, and I found out from my manager that I impressed the interviewers so much that he recommended that I be placed there. It's absolutely thanks to the MT program that I was so prepared for the interview process and for the job. As soon as I graduated, Intel was able to offer me a full-time position as a manufacturing equipment technician (MET), and my experience from the internship made my transition seamless–I didn't even have to interview again!  
– M. R. (2023 MT graduate)
Regular schedule
Technicians work a regular fixed schedule of 12-hour shifts: three days one week (with four days off) followed by the second week working four days (with three days off).
Long-lasting, rewarding career
Portland is considered to be the "Silicon Forest" of the world, with a large semiconductor manufacturing base. Intel Corporation is the Portland region's largest private employer, and there are many others including Analog Devices, Qorvo, Biotronik/MSEI, Lam Research, Applied Materials, Siltronic, Microchip, FEI/Thermo Fisher, SunPower, On Semiconductor, and others.
The cleanest automated environment
You will work in a cleanroom as a member of a team that has well-defined objectives and responsibilities. You'll have the opportunity to work in a highly automated facility for some of the most reputable semiconductor manufacturers in the world. Nearly all MT students have jobs waiting for them upon graduation and some even before.
A diverse workforce
There is the opportunity for advancement and to make this a lifelong career. Military veterans have a long history working in this industry – technical military training can often be applied towards the MT credit requirements. Most, if not all, industry partners welcome and mention hiring initiatives in their employment materials to encourage veterans and members of protected classes to apply.
Degrees and certificates
Class information
What will you learn?
You will learn to maintain and repair the advanced process equipment and automation used in the semiconductor and solar manufacturing industries using the skills you learn in our program which include mathematics, physics, chemistry, and electronics.
Learn more on our program overview and getting started pages.
What will you do?
The large semiconductor manufacturing base in Oregon needs qualified microelectronics technicians. Technicians in the semiconductor industry evaluate problems, take action to correct both the manufacturing process and the final product, and maintain and troubleshoot processing equipment.
What skills will you use on the job?
Applied chemistry and physics
Attention to detail
Electronic and mechanical skills needed to maintain and troubleshoot equipment
Computer skills
Interpret specifications, schematics and technical manuals
Verbal and written English skills to work in a team environment
Who will hire you?
Potential employers include:
Intel Corporation
Qorvo
Analog Devices
Applied Materials
Biotronik / MSEI
Lam Research
Jireh
FormFactor
FEI/Thermo Fisher
Siltronics
On Semiconductor
TEL
Edwards Vacuum Co
Microchip Technology
and others
Beau is one of our many graduates who started his Manufacturing Technician career with Intel immediately after graduation.
Next steps
Applying to PCC is free and only takes a few minutes.Apply now

Not quite ready to apply?
We can help you get the info you need.