Homepage
Program/Discipline Review Process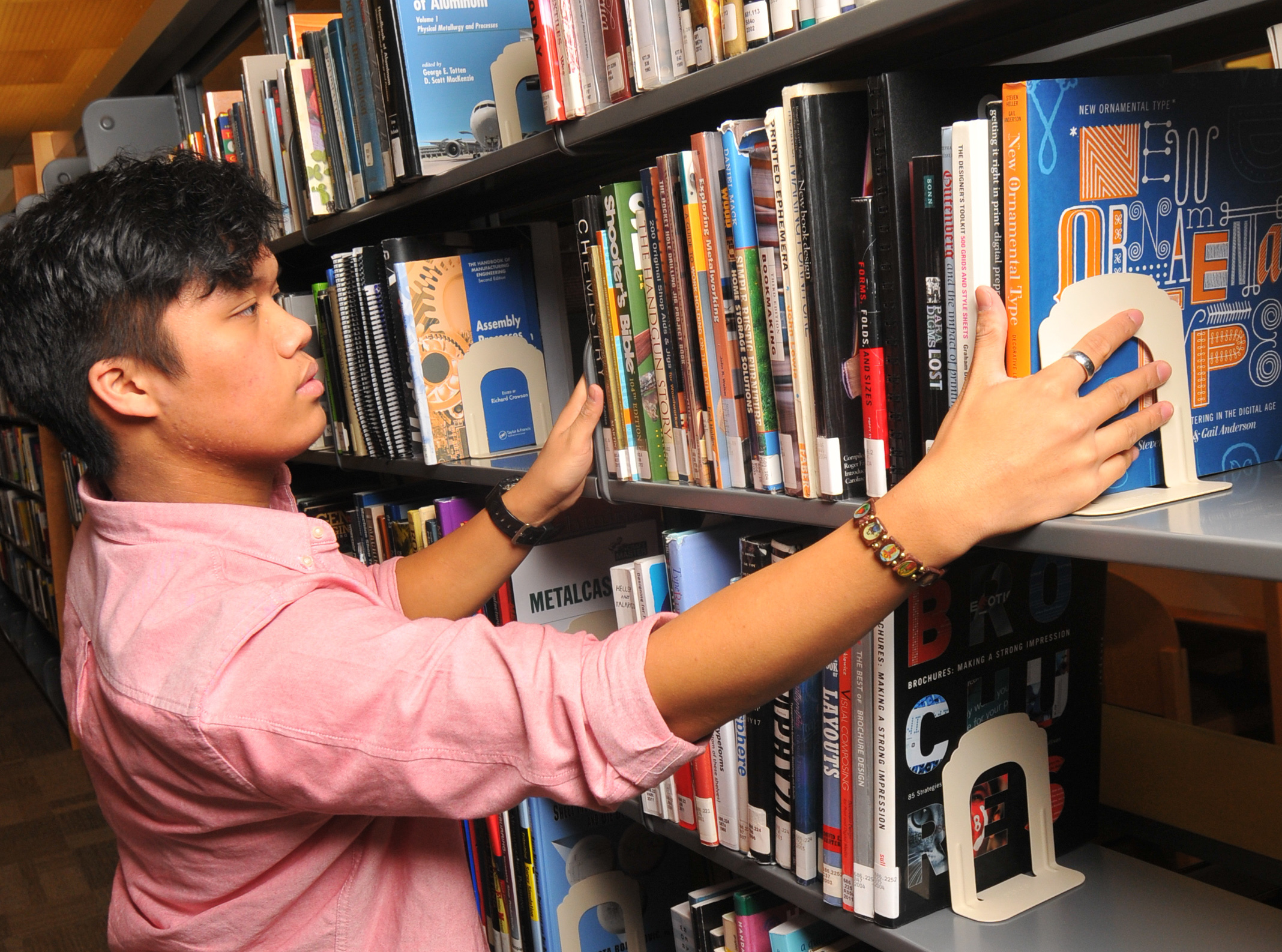 PCC is implementing a new annual Program Review process. In 2019/2020 five disciplines and programs piloted this new process and in 2020/2021 and 2021/2022 additional subsets of programs and disciplines (those that would have needed to complete their 5-year program review in the previous model) also participated. And in 2022/23 a final subset of programs and disciplines will participate in the annual process for the first time, so that all programs and disciplines will be completing an Annual Update that year. This new annual report model focuses on key elements of data evaluation, student learning assessment, goal setting, and resource planning. It will help us to better assess and address program/discipline needs, while also having a more frequent and focused assessment of the status of our programs and disciplines. These reports are referred to as "Program Review – Annual Program Update" (for CTE programs) and as "Program Review – Annual Discipline Update" (for LDC disciplines). They are often referred to as APU/ADU  or Annual Update for short.
The current plan is for Programs/Disciplines to alternate an "A" year report on analysis of student success data, with a "B" year report focused on goals and resource needs. The "B" year is timed to support budgeting for the subsequent biennium. Given the timing of the rollout for 2020/2021, both A&B portions were submitted that year for the 24 Programs/Disciplines that started the process. For 2021/2022, only part A was completed by all participating Programs and Disciplines.
The most recent five-year reviews continue to be housed here, and many older reviews are available at the archive. All reviews, whether on the five year model or the new annual process, were conducted by the faculty of each Subject Area Committee as the experts in the field to promote self-evaluation and discovery and to identify future goals that would, ultimately, improve instruction.
Academic Program/Discipline Reviews
Older reports may be found in the archive.
SAC
Subject Codes
Pathway
5 Year Program
Review and Link
(for SACs that have
not yet transitioned
to the Annual Update)
Current Annual
Update and Link
Administrative
Response link
Addiction Studies
AD
Public Service, Education, and Social Science
Addiction Studies 2021-22 APU Part A
AD 2021-22 Administrative Response
Adult Basic Education
ABE
Academic Essentials, Gateways, and Foundations

Adult Education 2020-21 ADU A&B

Adult Education 2020-2021 Admin Response

ABE 2021-22 Administrative Response is in process

Anthropology
ATH

Public Service, Education, and Social Science

Anthropology 2021-2022 ADU, LDC Part A
ATH 2021-22 Administrative Response is in process
Apprenticeship and Trades
APR, FM, ELT

Advanced and Applied Technologies

Apprenticeship and Trades 2017
Will transition to  Annual Update in 2022-23
APR 2017 Administrative Response
Architectural Design and Drafting
ARCH, INSP

Arts, Humanities, Communication and Design

Architechtural Design 2018
Will transition to  Annual Update in 2022-23
ARCH 2018 Administrative Response
Art
ART

Arts, Humanities, Communication and Design

Art 2018
ART 2021-22 ADU is in process
ART 2018 Administrative Response
Auto Collision Repair Technology
AB

Advanced and Applied Technologies

Auto Collision Repair 2021-2022 APU, Part A
Auto Collision 2021-22 Administrative Response to APU Part A
Automotive Service Technology
AM

Advanced and Applied Technologies

Auto Service Tech 2019
Will transition to  Annual Update in 2022-23
AM 2019 Administrative Response
Aviation Maintenance
AMT, UAS

Advanced and Applied Technologies

Aviation Maintenance 2020-2021 APU
Aviation Maintenance 2020-2021 Administrative Response
Aviation Science
AVS

Advanced and Applied Technologies

Aviation Science 2019
Will transition to  Annual Update in 2022-23
AVS 2019 Administrative Response
Biology
BI

Science, Computing and Engineering

BI 2020-2021 Administrative Response

Bioscience Technology
BIT

Science, Computing and Engineering

Bioscience Tech 2019
Will transition to  Annual Update in 2022-23
BIT 2019 Administrative Response
Building Construction Technology
BCT

Advanced and Applied Technologies

Building Construction 2018
Will transition to  Annual Update in 2022-23
BCT 2018 Administrative Response
Business Administration
BA

Business, Community, and Workforce Development

Business Administration 2021-22 APU Part A

BA 2021-22 Administrative Response
Chemistry
CH

Science, Computing and Engineering

CH 2020-2021 Administrative Response

Child and Family Studies
ECE, HEC, HUS

Public Service, Education, and Social Science

Child and Family Svcs 2020
Will transition to  Annual Update in 2022-23
Child and Family Svcs 2020 Admin Res
Civil and Construction Engineering
CCET (formerly CMET)

Advanced and Applied Technologies

Civil and Mechanical Eng 2019
Will transition to  Annual Update in 2022-23
CMET 2019 Administrative Response
College Success and Career Guidance
CG

Academic Essentials, Gateways, and Foundations

College Success 2021-22 ADU is in process
Communication Studies and Journalism
COMM, J

Arts, Humanities, Communication and Design

Communication and Journalism 2018
Will transition to  Annual Update in 2022-23
COMM/J 2018 Administrative Response
Computer Aided Drafting and Design
CADD

Science, Computing and Engineering

CADD 2020-2021 Administrative Response

Computer Information Systems
CIS

Science, Computing and Engineering

CIS 2019
Will transition to  Annual Update in 2022-23
CIS 2019 Administrative Response
Computer Science
CS

Science, Computing and Engineering

Computer Science 2020
Will transition to  Annual Update in 2022-23
CS 2020 Administrative Response
Criminal Justice
CJA

Public Service, Education, and Social Science

CJA 2020-2021 Administrative Response

Criminal Justice 2021-22 Administrative Response is in process

Dealer Service Technology
DST

Advanced and Applied Technologies

Dealer Service Tech 2020-21 APU

Dealer Service Technology 2020-2021 Admin Response

Dealer Service 2021-22 Administrative Response to APU Part A

Dental Assisting
DA

Healthcare and Emergency Professions

DA 2020-2021 Administrative Response

Dental Assisting 2021-22 Administrative Response to APU Part A

Dental Hygiene
DH

Healthcare and Emergency Professions

Dental Hygiene 2018
Will transition to  Annual Update in 2022-23
DH 2018 Administrative Response
Diesel Service Technology
DS, EPG

Advanced and Applied Technologies

Diesel Service 2019
Will transition to  Annual Update in 2022-23
Economics
EC

Public Service, Education, and Social Science

Economics Piloted ADU in 2019-2020

Economics 2020-21 ADU Part B only

Economics 2020-21 Administrative Response

Economics 2021-22 Administrative Response is in process

Education
ED

Public Service, Education, and Social Science

Education 2019
Will transition to  Annual Update in 2022-23
ED 2019 Administrative Response
Electronic Engineering Technology
EET

Advanced and Applied Technologies

Electronic Engineering Tech APU 2020-21

EET 2020-2021 Administrative Response

EET 2021-22 Administrative Response is in process

Emergency Medical Services
EMS

Healthcare and Emergency Professions

Emergency Medical Services 2019
Will transition to  Annual Update in 2022-23
EMS 2019 Administrative Response
Engineering
ENGR

Science, Computing and Engineering

Engineering 2021-2022 ADU, Part A
Engineering 2021-22 Administrative Response to ADU Part A
English (formerly Composition and Literature)
DE, ENG, WR, RD, IRW, ALC (50, 51, 52, 53 ONLY)

Academic Essentials, Gateways, and Foundations

English 2020-2021 Administrative Response

English 2021-2022 Administrative Response is in process

English for Speakers of Other Languages
ESOL

Academic Essentials, Gateways, and Foundations

ESOL 2019
Will transition to  Annual Update in 2022-23
ESOL 2019 Administrative Response
Environmental Studies
ESR

Science, Computing and Engineering

Environmental Studies 2020-21 ADU

ESR 2020-2021 Administrative Response

Environmental Studies 2021-22 Administrative Response to ADU Part A

Exercise Science
FT

Healthcare and Emergency Professions

EXS 2020-2021 Administrative Response

Exercise Science 2021-22 Administrative Response to APU Part A

Fire Protection
FP

Healthcare and Emergency Professions

Fire Protection was granted a one year APU hiatus in 2021-22

FP 2020-2021 Administrative Response
Foods and Nutrition
FN

Healthcare and Emergency Professions

Foods and Nutrition 2021-2022 ADU, Part A
Foods and Nutrition 2021-2022 Administrative Response
Geography
GEO

Public Service, Education, and Social Science

Geography-GIS 2021-2022 APU, Part A

Geography 2021-22 Administrative Response is in process
Geology and General Science
G, GS

Science, Computing and Engineering

Geology and Gen. Science 2020-21 ADU 

G_GS 2020-2021 Administrative Response

Geology General Science 2021-22 Administrative Response to ADU Part A

Gerontology
GRN

Public Service, Education, and Social Science

Gerontology 2019
Will transition to  Annual Update in 2022-23
GRN 2019 Administrative Response
Graphic Design
GD

Arts, Humanities, Communication and Design

Graphic Design 2021-2022 APU, Part A
Graphic Design 2021-2022 Administrative Response
Health Information Management
HIM

Healthcare and Emergency Professions

Health Info Management 2019
Will transition to  Annual Update in 2022-23
HIM 2019 Administrative Response
Health Studies
HE

Public Service, Education, and Social Science

Health Studies 2021-2022 ADU, Part A
Health Studies 2021-22 Administrative Response is in process
History
HST

Public Service, Education, and Social Science

History 2021-2022 ADU, Part A
History 2021-22 Administrative Response is in process
Integrated Studies
HUM, IDS, INTL, R
Integrated Studies piloted ADU in 2019-2020

Integrated Studies 2021-22 Part A is in process

Integrated Studies 2020-2021 Administrative Response to B
Interior Design
ID

Arts, Humanities, Communication and Design

Interior Design did not submit a 2021-2022 APU

ID 2020-2021 Administrative Response
Landscape Technology
CSS, HOR, LAT

Advanced and Applied Technologies

Landscape Tech piloted APU in 2019-2020

Landscape Tech 2019-20 Parts A&B

Landscape Tech 2020-21 ADU Part B Only

LAT 2020-2021 Administrative Response

Landscape Tech 2021-22 Administrative Response to APU Part A

Library
LIB
Library 2021-2022 ADU, Part A
Library 2021-2022 Administrative Response
Machine Manufacturing Technology
MCH

Advanced and Applied Technologies

Machine Manufacturing Tech 2019
Will transition to  Annual Update in 2022-23
MCH 2019 Administrative Response
Management and Supervisory Development
MSD

Business, Community, and Workforce Development

Management Developement 2018
Will transition to  Annual Update in 2022-23
MSD 2018 Administrative Response
Mathematics
ALM, MTH, ALC (20A, 20B, 20C, 60A, 60B, 60C, 65A, 65B, 65C, 95A, 95B, 95C ONLY)

Academic Essentials, Gateways, and Foundations

Math 2019
Will transition to  Annual Update in 2022-23
Math 2019 Administrative Response
Medical Assisting
MA

Healthcare and Emergency Professions

Medical Assisting 2021-2022 APU, Part A
Medical Assisting 2021-2022 Administrative Response
Medical Laboratory Technology
MLT

Healthcare and Emergency Professions

Medical Lab Tech 2020
Will transition to  Annual Update in 2022-23
MLT 2020 Administrative Response
Medical Professions
MP

Healthcare and Emergency Professions

Medical Professions 2021-2022 APU, Part A
Medical Professions 2021-2022 Administrative Response
Microelectronics Technology
MT

Advanced and Applied Technologies

Microelectronics 2017
Will transition to  Annual Update in 2022-23
MT 2017 Administrative Response
Multimedia
MM

Arts, Humanities, Communication and Design

Multimedia 2021-2022 APU, CTE A
Multimedia 2021-2022 Administrative Response
Music and Applied Music
MUP, MUS

Arts, Humanities, Communication and Design

Music Piloted ADU in 2019-2020

Music 2020-21 ADU – Part B Only

Music 2020-2021 Administrative Response

Music 2021-22 Administrative Response is in process

Music and Sonic Arts
MUC

Arts, Humanities, Communication and Design

Music and Sonic Arts 2021-2022 APU, Part A
Music and Sonic Arts 2021-2022 Administrative Response
Nursing
NRS

Healthcare and Emergency Professions

Nursing was granted a one year APU hiatus in 2021-22

NRS 2020-2021 Administrative Response
Occupational Skills Training
OST
Occupational Skills Training 2021-22 APU, Part A
Occupational Skills 2021-22 Administrative Response
Ophthalmic Medical Technology
OMT

Healthcare and Emergency Professions

Ophthalmic Medical Tech. 2019
Will transition to  Annual Update in 2022-23
OMT 2019 Administrative Response
Paralegal
PL

Public Service, Education, and Social Science

Paralegal 2020
Will transition to  Annual Update in 2022-23
PL 2020 Administrative Response
Philosophy
PHL

Arts, Humanities, Communication and Design

Philosophy 2019
Will transition to  Annual Update in 2022-23
PHL 2019 Administrative Response
Physical Education
PE

Healthcare and Emergency Professions

Physical Education ADU 2020-21

PE 2020-2021 Administrative Response

Physics
PHY

Science, Computing and Engineering

Physics piloted ADU in 2019-2020

Physics 2020-21 ADU – Part B Only

PHY 2020-2021 Administrative Response

Political Science
PS

Public Service, Education, and Social Science

Political Science 2020-2021 Administrative Response

Poli Sci 2021-22 Administrative Response is in process

Psychology
PSY

Public Service, Education, and Social Science

Psychology 2021-2022 ADU, Part A
Psychology 2021-22 Administrative Response is in process
Race, Indigeneity, Nations, and Gender
CHLA, ES, NAS, SJ, WS

Public Service, Education, and Social Science

RING 2020-2021 Administrative Response

RING 2021-22 Administrative Response is in process

Radiography
CTT, MRI, RAD

Healthcare and Emergency Professions

Radiography 2021-2022  APU, Part A
Radiography/Medical Imaging 2021-22 Administrative Response to APU Part A
Sign Language Studies
ASL

Arts, Humanities, Communication and Design

Sign Language Studies 2020-21 ADU

ASL 2020-2021 Administrative Response to APU_ADU

ASL 2021-22 Administrative Response is in process

Sign Language Interpretation
ITP

Arts, Humanities, Communication and Design

Interpretation = ASL_English 2020-21 Administrative Response

ITP 2021-22 Administrative Response is in process

Skills Center
SC
Will transition to  Annual Update in 2022-23
Sociology
SOC

Public Service, Education, and Social Science

SOC 2020-21Administrative Response

Sociology 2021-22 Administrative Response is in process

Theatre Arts
TA

Arts, Humanities, Communication and Design

Theatre Arts 2017
Theatre Arts did not submit a 2021-2022 APU
TA 2017 Administrative Response
Veterinary Technology
VT

Healthcare and Emergency Professions

Veterinary Tech 2017
Vet Tech 2021-22 ADU is in process
VT 2017 Administrative Response
Welding
WLD

Advanced and Applied Technologies

Welding 2020-2021 Administrative Response

Welding 2021-22 Administrative Response is in process

World Languages
CHN, FR, GER, JPN, RUS, SPA

Arts, Humanities, Communication and Design

World Languages 2019
Will transition to  Annual Update in 2022-23
World Languages 2019 Admin Response