Local leaders, community recognize 10 years of PCC's Future Connect
Story by James Hill. Photos by Ric Getter. | 1 comment
Has it been 10 years already? Last Wednesday (May 25), Portland Community College honored its nationally-recognized Future Connect Program's 10-year anniversary with a celebration featuring Portland Mayor Ted Wheeler, Hillsboro Mayor Steve Callaway, many community supporters and alumni at the Southeast Campus. 
Future Connect, which is a support program for students who identify as first-generation or low-income, has served 3,600 students since 2011. Program staff help eliminate barriers to college by providing students with on-going support through scholarships, career guidance and personalized advising. 
The program's cohorts are made up of 93% of students who come from low-income households, 85% are first generation, and 83% are students of color. The PCC Foundation has worked to give out more than $5.5 million in PCC scholarships and another $5 million has come from partner universities where the students transfer to. Last year, the program was recognized by the What Works ClearingHouse as an evidence-based program for college success.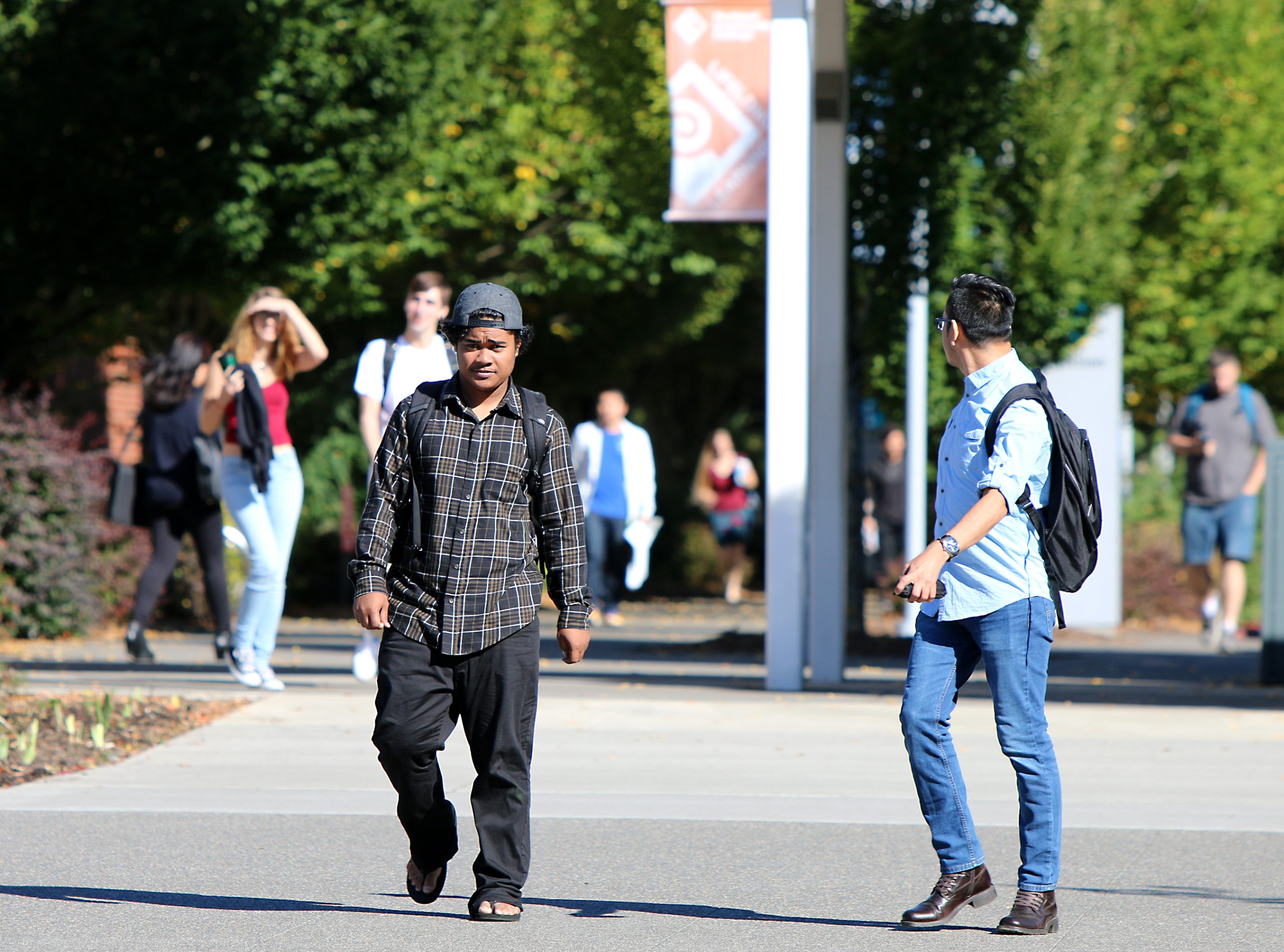 Returning to PCC
Guess what? PCC is moving back to a more normalized, increasingly in-person environment for staff, faculty and students this summer.

The college continues to manage COVID-19 risks with health and safety in mind with a focus on belonging, well being, and equitable student success.
"Future Connect works hard to create a sense of belonging for students at each and every step of college," said Josh Laurie, director of PCC's College Success Program, which oversees the program. "Over these ten years I feel so lucky to work alongside our students as they inspire the work, their communities and others with similar backgrounds. Future Connect is really about allowing space for students to actualize their true potential through education."
The first cohort of the program began during the 2011-12 academic year. With initial and ongoing support from the City of Portland and donations to the PCC Foundation, these were the first students to receive scholarship support and dedicated coaching.
"As I reflect on the history of Future Connect, I'm struck by how this program has grown and evolved," said PCC President Mark Mitsui. "From the City of Portland, to state-wide programming, to national recognition, Future Connect is an example of what's possible when we come together."
The program welcomed more than 100 students into the first cohort, supporting them with a success coach and scholarships. Over time, it expanded to the cities of Beaverton and Hillsboro, now serving more than 330 new students a year. As a result, Future Connect has become a model in the state, partnering with the Higher Education Coordinator Commission to support students throughout the PCC district.
Despite battling COVID, graduating student Emma McGonigal of Hillsboro powered through and earned an associate degree in PCC's Paramedic Program thanks to the support of Future Connect. In addition, she has already completed two certificates in Career Pathways and a one-year emergency medical services certificate. McGonigal credits scholarships from Future Connect and Oregon Promise for her leaving college with no debt and will be able to start her paramedic career without student loans.
"I've been so beyond fortunate to have had the support of Future Connect," she said. "I have accomplished a lot in my five and a half years at Portland Community College. It was a lot of work but I had such amazing support.I can't say enough about the help in guidance and the best coach ever Adam Lucero. It may seem funny to hear my experience at college was FAR better than my experience in high school in terms of the support I've had."
Best of Future Connect