This content was published: April 1, 2020. Phone numbers, email addresses, and other information may have changed.
Answers to the most frequently asked student questions during COVID-19 pandemic
Photos and Story by Sarah Rose Evans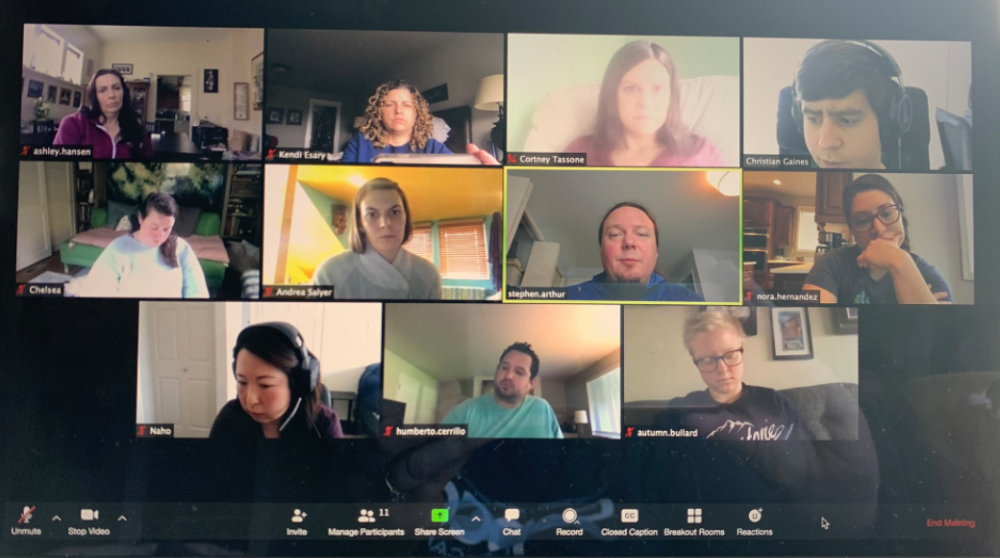 So much in the world has changed so quickly due to the COVID-19 outbreak, and Portland Community College's response has been no different. With the well-being of its students, staff and faculty as its top priority, the college moved rapidly to online/remote operations for all of the 2020 Spring Term. Naturally, students have had questions because of the many changes to their college-going experience. Across PCC, employees have been working hard to share information to alleviate any confusion students might have. Here are answers to the most frequently asked questions students have submitted.
Class Cancellations
Many students have reached out to determine if their class is operating online/remotely or if it has been cancelled. Students whose classes were cancelled have been emailed in MyPCC letting them know about the cancellation. 
If your class has been cancelled, you can speak with the advising department about your academic options. Don't worry, tuition and fees for any cancelled class will be refunded in full. If you have already purchased a spring term parking pass, your fee will also be refunded in full. If you need a certain number of credits to maintain financial aid or a VISA status, please seek academic planning assistance as soon as possible to determine available options.
COVID-19 Resources
PCC has moved to remote operations for spring term. The college has put together resources for students and staff related to the college providing online classes and services.
Class Info
Students are also able to view their current course schedule on MyPCC. Students can log into PCC's online learning platform, D2L Brightspace, to find specific information about their classes. 
For those of you who haven't taken an online class before, we recommend completing the Start Guide for Online Learning to get oriented. It will cover how online courses work, communication, time management, student support, and more. After completing the guide to online learning, students will have access to the Online Student Resource Center, which includes self-paced training materials and videos for learning how to navigate Brightspace.
Dropping a Class 
The drop deadline for 8-12 week classes has been moved to TODAY, Tuesday, April, 7. You can drop courses as you normally would in MyPCC up until 10:00 p.m.
Between April 8 and April 11, students will be able to request a no penalty late drop for a 100 percent tuition and fees refund. Watch for further information coming soon from the Registrar's Office on how to request this late course drop. 
Technology, Library, Bookstore, and TriMet
If you are in need of a computer, wifi, or other support for remote/online classes, please complete this Student Technology Needs form and a staff member will contact you soon. 
All spring term purchases through the bookstore are being done online. PCC bookstores are offering free UPS Ground shipping for all spring term orders. Our bookstores are looking into rescheduling book buybacks at a later date. The rental book return deadline has been extended to April 25, and books should be mailed back to the Portland Community College Bookstore. 
For borrowed items from the library, hold onto them for now, and return them as soon as possible when the campuses and centers reopen. No late fees will be charged.
We are unable to sell TriMet passes for spring term; please visit the TriMet website to see if you qualify for a reduced fare pass.
Returning to Campus 
PCC continues to follow advice from local and national public health agencies to prevent the spread of the coronavirus.  The college had planned to re-open on May 4. However, to maintain the health of the PCC community through continued observation of social distancing mandates, PCC will remain in remote and online operations for the entire 2020 Spring Term. Students, staff and faculty will be kept updated as to when the college reopens its physical facilities.   
PCC Support Services
In the meantime, nearly all PCC support services are operating remotely during the closure. Visit the individual PCC web page for the service you are looking for to find the best way to contact them. Some popular resources can be found here: 
Emergency Grants
We know things can be tough. That's why emergency funds are available if you lost your job or are experiencing financial hardship or barriers. Emergency funds can be used to purchase technology or for other acute emergencies (rent, utilities, medical bills, etc.). Visit our Emergency Funds webpage and select "Apply for emergency funds."