Templates
These templates were designed to give you a jump-start on design projects. Templates are compliant with PCC graphic standards and are print-ready. The slideshows display all available color schemes for each template.
How to use the templates
To download a template, click the link for your desired file format. You will be taken to Google Drive, where you will see all available color schemes for that template and format. Download a template by right-clicking on it and choosing Download.
Guidelines are provided at the top of each section to help you edit your template. Templates are available in turquoise, navy, and sometimes white versions.
Choose from:
Bookmarks | Brochures | Fliers | Handbills | Posters | PowerPoint | Rack cards | Stationery | Cards
Bookmarks
Download the bookmark template guidelines »
Brochures
Download the brochure template guidelines »
Fliers
Download the flier template guidelines »
Handbills
Download the handbill template guidelines »
Posters
Download the poster template guidelines »
PowerPoint
Turquoise diamond
Navy diamond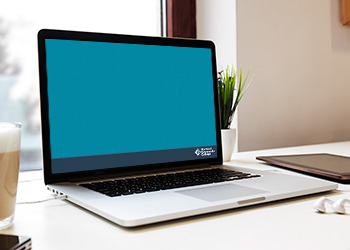 Large diamond
Stationery
Cards
We offer thank you and birthday cards to fit two envelope sizes: A2 and A6, available for order through the PCC Print Center. To order cards, please do the following:
Download the image of the card you'd like the print.
Fill out this PCC Print Center form and attach the card image. Select "none" for all Paper and Bindery options, and choose "color" ink. In the special instructions section, choose your envelope size (A2 or A6).
Thank you cards
Birthday cards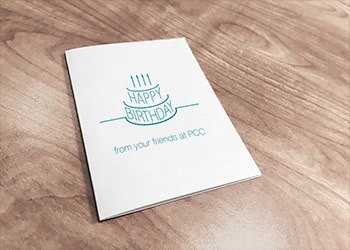 Birthday cake
Gift
Poppie the Panther