This content was published: August 11, 2020. Phone numbers, email addresses, and other information may have changed.
PCC Student Makes Philosophy Video
Posted by Andrew Cohen
PCC Student Devon Martin recently made this video inspired by Philosophy Instructor and HARTS Council member John Farnum's Philosophy 201 class, Being and Knowing. We recently had a chance to conduct an email interview with Devon, who decided to take little time off from school, to learn more about his background and process in making the video.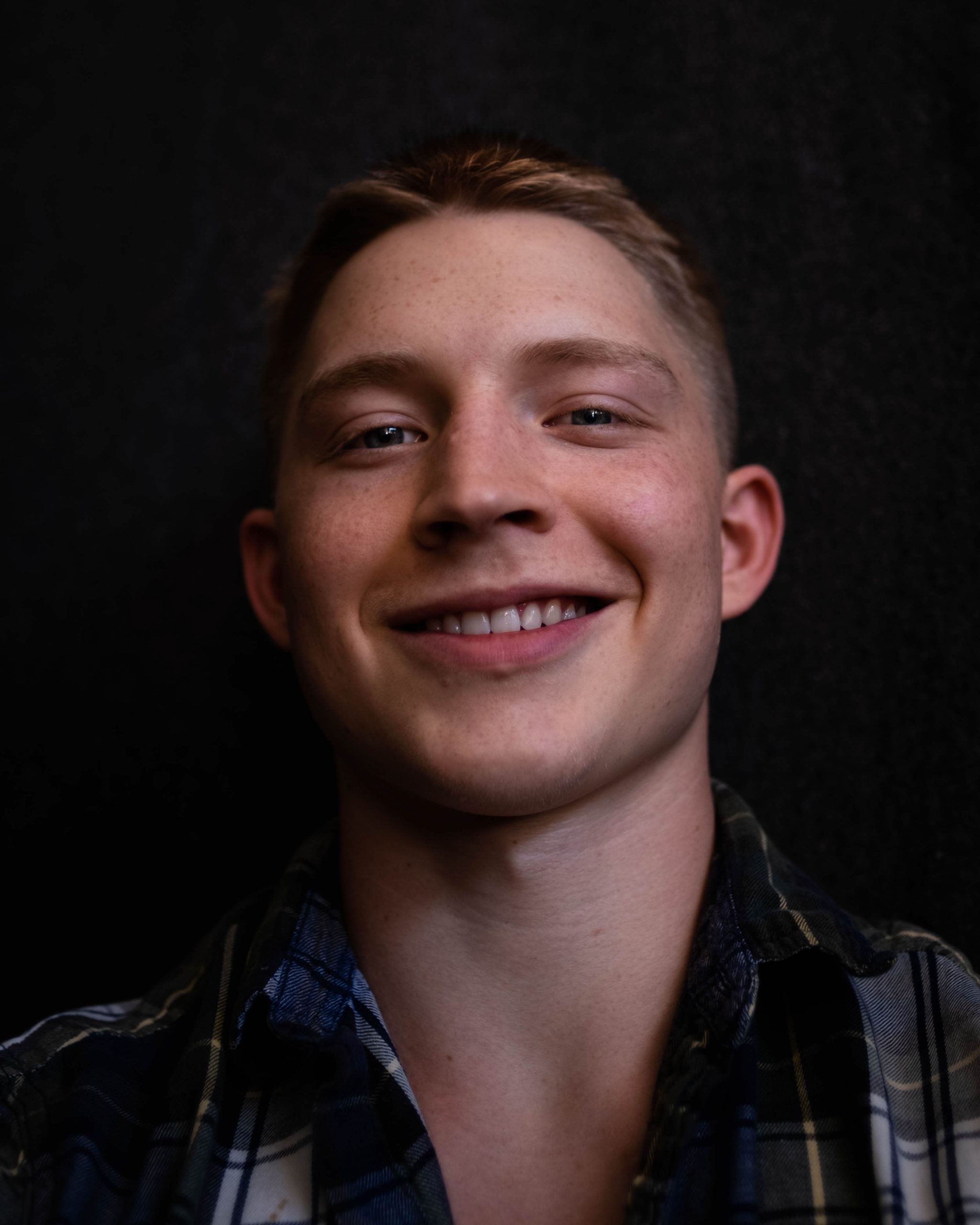 Tell us a little about yourself, where you grew up, and what you've been studying at PCC. Most of my childhood was spent down south in a small town in East Tennessee called Maryville. Many considered it the "buckle" of the Bible Belt, and from my time there, I would consider that a very apt statement. The move to Beaverton, Oregon was a welcome change for my whole family. It was a relief to be in a more progressive area after Tennessee even if it can sometimes be a bit overly liberal. Living in these two polar opposites of America showed me the extreme differences that people can have, but more importantly it showed me that in reality these differences are superficial. I attended PCC to check out the multimedia program for two years initially considering it to be a sort of "gap year" between high school and college where I'd likely go to study engineering. Instead I found the film program and fell in love with telling stories out of the visual medium.
Why did you create the video? What was your motivation? Was it a class assignment; if so, for what class? Why did you choose this focus?  For the midterm in Video Production III you are assigned to direct or assist in a short documentary about someone working at PCC. I was enjoying reading more into philosophy at the time and felt that if I wanted to showcase some part of PCC why not showcase something that can be truly life changing and deeply impact how you view and interact with the world. So I chose John Farnum and his Being and Knowing class.
What were the challenges of putting it together? What did you enjoy most about the process?
I love challenges and tackling problems with creativity. The problem with any documentary style video is: you can't just have a shot of someone yabbering on for the whole thing because that's boring. But philosophy….how do you visually represent that? What other shots can I incorporate in the video that link to philosophy and the real essence of what the class is about and what philosophy is about? What is the essence of philosophy? Well there are a lot of questions in it. It's a lot of questions about people doing things and life happening and the universe existing, so I needed to find examples of people just living and doing things and things happening and existing. So I had people in my team go out and film random things going on and then in the editing room just picked out the clips that seemed to breathe life through the screen, and then I'd look and see if I could find a place for them in the video. Audio was interesting too. The beginning and end of the soundtrack is a collection of Weddell seal noises. I don't think anyone would notice that without me saying something about it.
How does this class figure into your future plans?   I ask a lot of questions, and I enjoy philosophy because it's all about asking more questions. After taking Being and Knowing and reading philosophy and stories and thinking about things on hikes for a while, I was really able to question myself more and see when I was full of s***. Pardon my French. But what comes with that are occasions where you are able to see through other's s*** and the world's s***. At a certain point I realized that my classes weren't actually serving me anymore and I just needed to start creating art instead of talking about making art. Now I have quit my job and am going on a journey to various spots across North America living out of a car and at some points a backpack to film a documentary about humankind's relationship with nature. Now I'm not saying that everyone should drop everything to go do something like this. All I'm saying is that if you truly take the time to question yourself and the world around you, you may find that there's an answer dangling right in front of your face that you've been missing all your life because you never asked the question for it. Philosophy helped me figure that out, and it might help you too.