This content was published: February 22, 2020. Phone numbers, email addresses, and other information may have changed.
Sister Spit comes to PCC Sylvania on Tuesday, March 10th, 1-3pm
Monica Noe
The Multicultural Center is bringing Sister Spit, the poetry group, to PCC Sylvania on Tuesday, March 10th from 1-3pm, Room: CT 212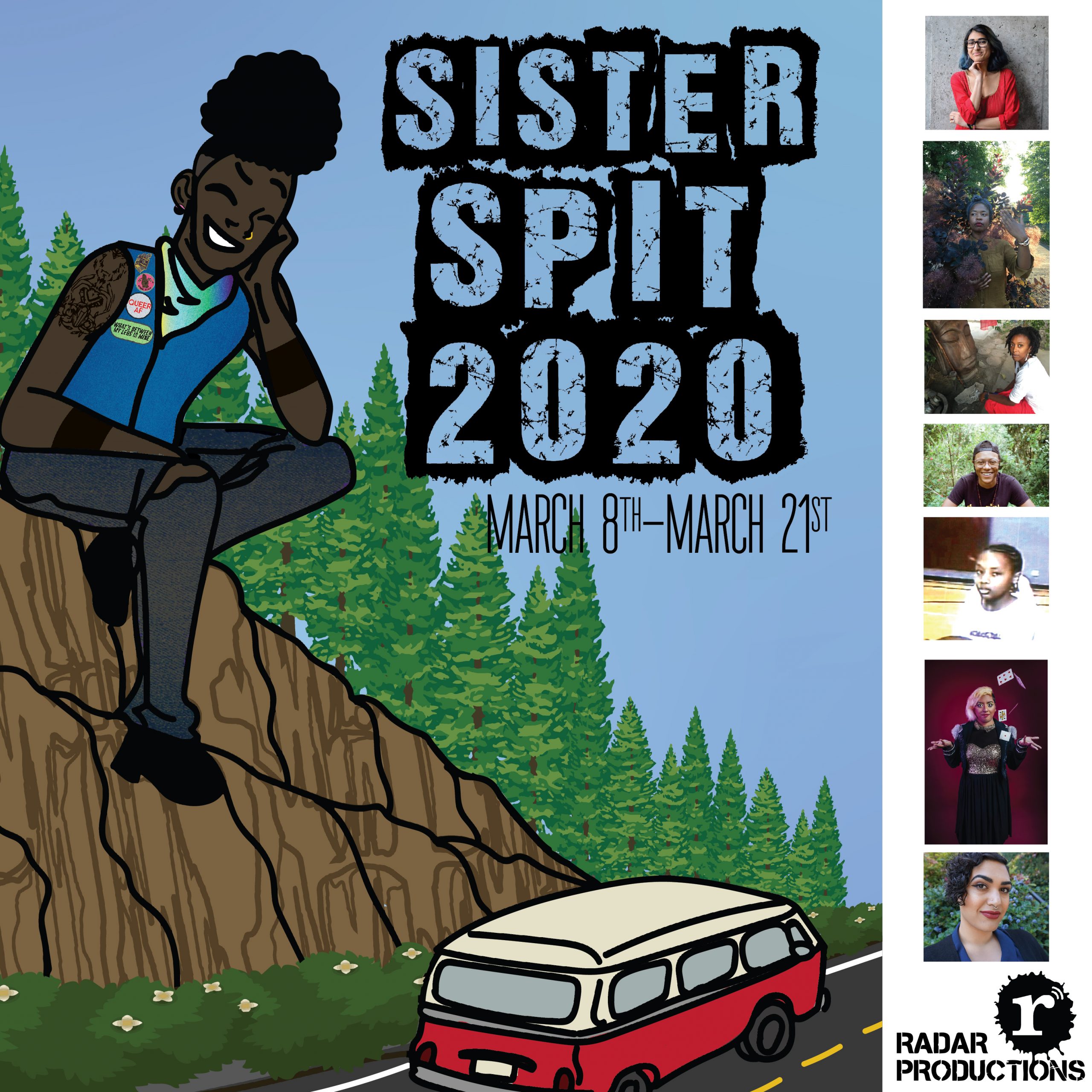 In 2020 Sister Spit celebrates its 23rd year on the roads of the US. The tour began in San Francisco in the 1990s, by Michelle Tea, as a weekly, girls-only open mic that was an alternative to the misogyny-soaked poetry open mics popular around the city at that time. Sister Spit became the first all-girl poetry roadshow at the end of the 90's.
The tour was revived as Sister Spit: The Next Generation in 2007. In this next incarnation, out of respect to the changing gender landscape of our queer communities, the tour welcomed artists of all genders.
Sister Spit 2018 marked a new chapter in the tour's history. As Radar Productions, the non-profit that houses Sister Spit, has shifted its vision toward Queer & Trans People of Color (QTPOC) specifically, so too had the tour shifted in lineup and style.
This year marks the tour's 23rd anniversary of bringing powerful, provocative, vital queer writers and performers on the road. Tour alum include Eileen Myles, Dorothy Allison, Justin Vivian Bond and Chinaka Hodge.
For more information contact Monica Noe at monica.noe@pcc.edu.