This content was published: October 28, 2018. Phone numbers, email addresses, and other information may have changed.
David Lewis: Oral Histories of Native Oregonians, November 5th
Caroline LeGuin
Writer, researcher and educator, David Lewis is a descendant of Santiam, Kalapuya, Takelma and Chinook peoples and an enrolled member of the Confederated Tribes of the Grand Ronde. He has a PhD in Anthropology from the University of Oregon and is former manager of the Grand Ronde Cultural Resources Department and former Tribal Historian and Museum Curator.
He is creator of the blog NDNHistory: Indigenous, Public and Critical Essays, which publishes his research and essays that explore the native histories, cultural traditions, languages, and Traditional Ecological Knowledge of western Oregon's original peoples.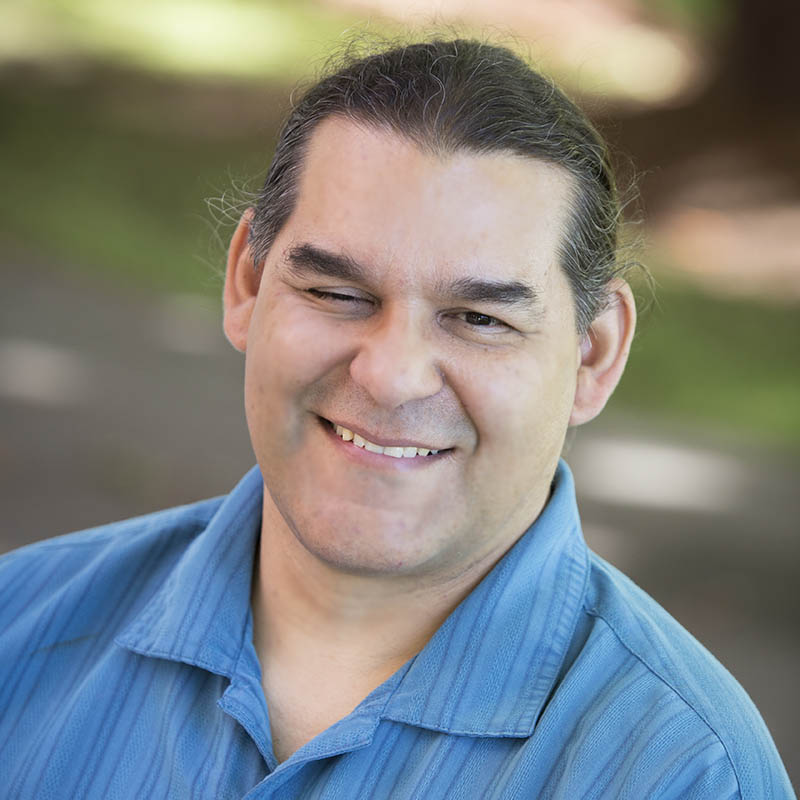 Where: ST 301 Sylvania Campus
When: Monday Nov 5th  11 a.m.
This presentation and discussion is in the context of ENG240 –Native American Literature and is open to any one interested in exploring and discussing native history, orality and culture.  Supported by Sylvania Comp/Lit Department.