A Midsummer Night's Dream–Coming to PCC Sylvania Theater this fall!
Patrick Tangredi
Coming to PCC Sylvania Theatre, Fall, 2018.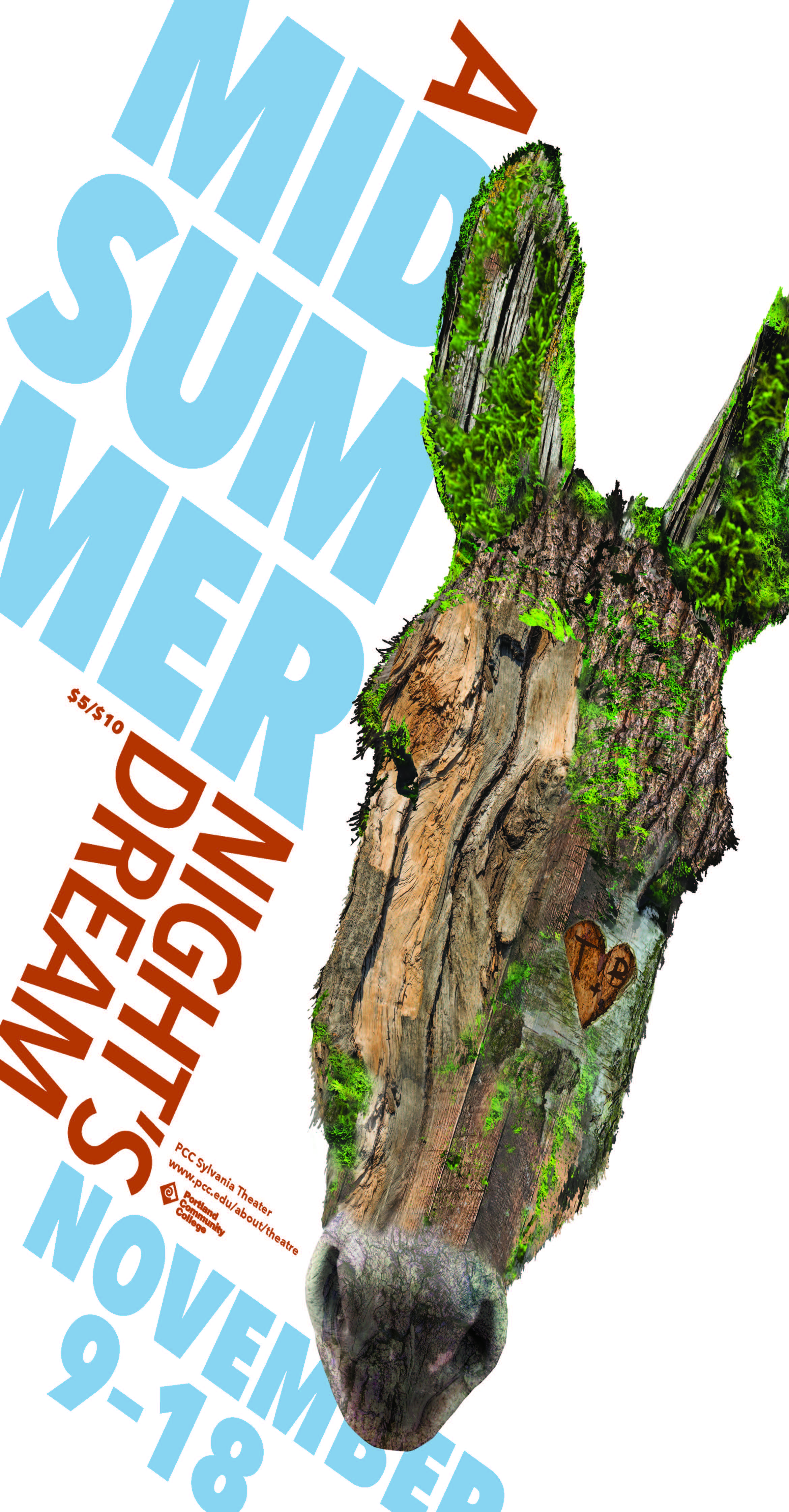 A Midsummer Night's Dream
A Romantic Comedy by William Shakespeare and the talents of the PCC Theatre Arts and Dance Program staff and students.
Performances at the PCC Sylvania Performing Arts Center 12000 SW 49th Ave 97219
Friday, November 9, 7pm
Saturday, November 10, 7pm
Thursday, November 15, 11am – matinee (pay what you wish)
Friday, November 16, 7pm
Saturday, November 17, 7pm – sign language interpretation performance
Sunday, November 18, 2pm – matinee
Designed by Sarah Gahagan, Sue Bean-Portinga, Dan Hays, Diane Trapp and Eve Bradford
Stage Managed and Assistant Directed by Keanan Stone
Directed by Patrick Tangredi
The length/running time is approximately 2 hours, including one intermission.
This production is appropriate for ages 10 and up.
Tickets
Tickets on sale in the PCC Sylvania Bookstore beginning Oct 1.
There is no assigned seating. We have accessible seating and hearing assisted devices.
$5: all students, seniors, veterans, PCC staff, and PCC alumni
$10: general admission
Please see our other outstanding PCC Humanities and Performing Arts offerings.
Physical office:
Sylvania Campus
Performing Arts Center Room 102
Postal address:
PCC Sylvania
12000 SW 49th Ave, CT 216
Attn: Theatre program
Portland, OR 97219