This content was published: May 21, 2018. Phone numbers, email addresses, and other information may have changed.
Groundswell: A Conference of Student Writing–9am-12:30pm, Friday, May 25th at Rock Creek Campus
Melissa Manolas
Groundswell, the annual conference of student writing at PCC, will be held this Friday, May 25th from 9:00AM-12:30PM at the Rock Creek campus— opening ceremony & reception at 9am in the Mall area of Building 3 and panels from 10 am to 12:30 pm in Bldg. 7.
We are very excited to announce that 37 PCC students will present their original creative and academic writing on a range of topics, including mental health, gender roles, and theimmigrant experience.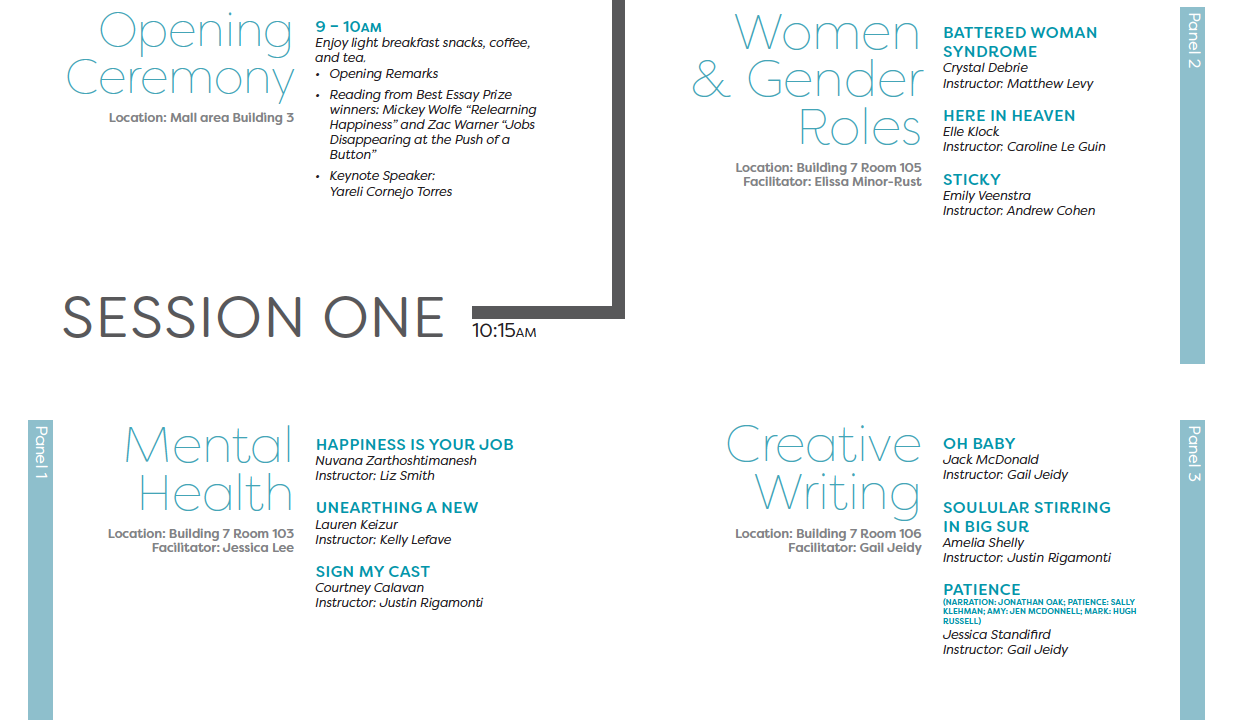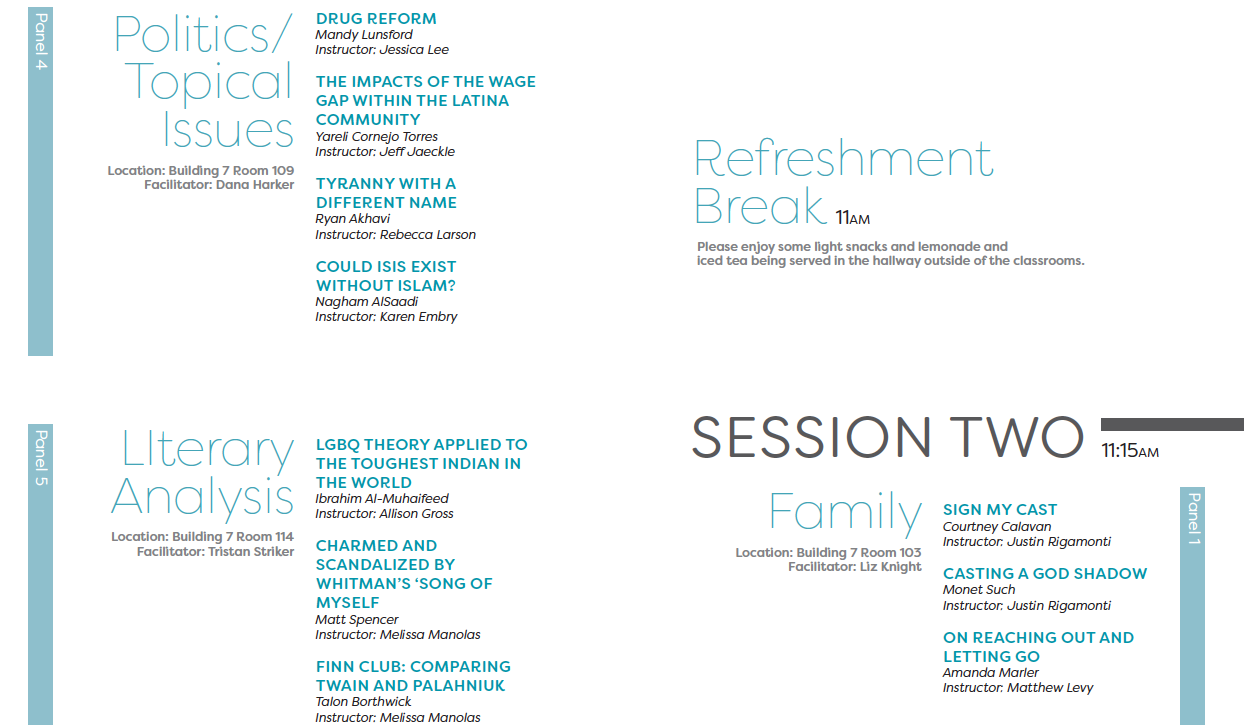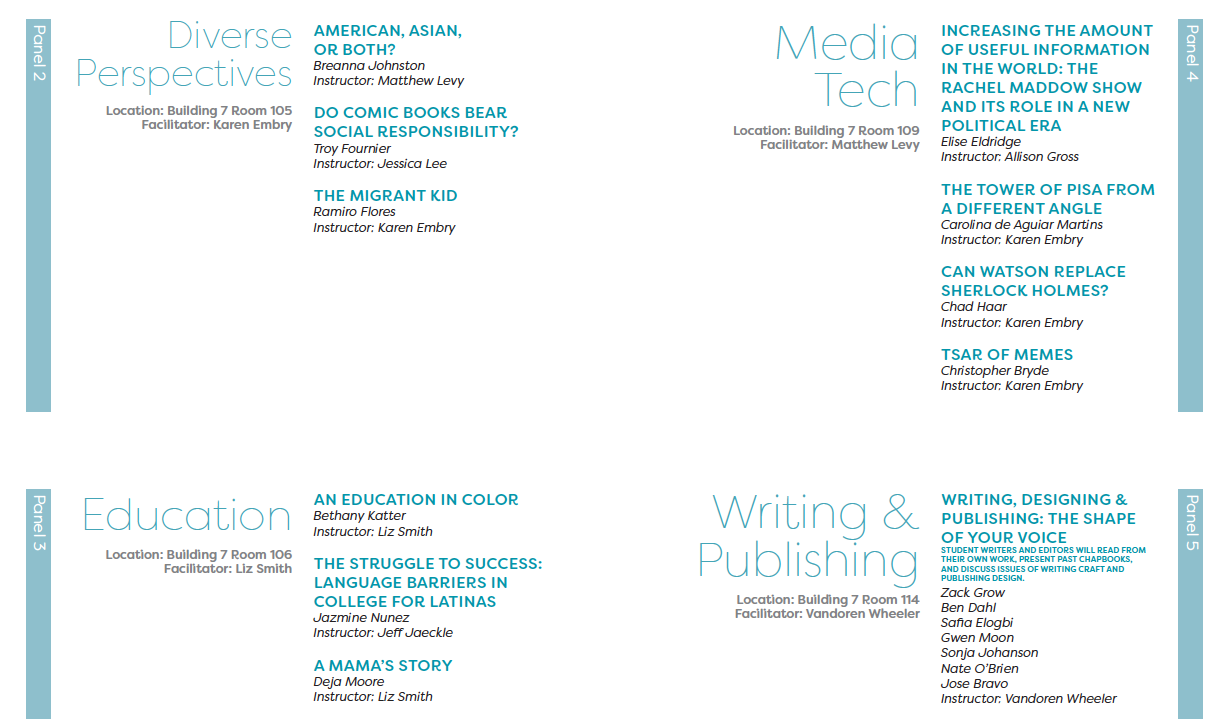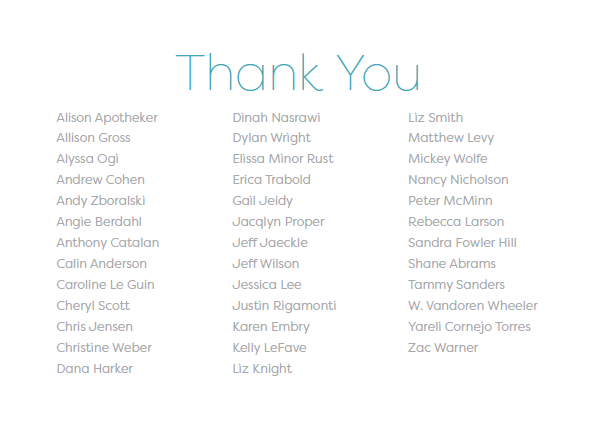 For more information, please contact Melissa Manolas, English Faculty/Rock Creek.