A Series of Interconnected Delights: a collaborative project by the 2022 PCC Creative Coding Capstone Class
Cascade Paragon Arts Gallery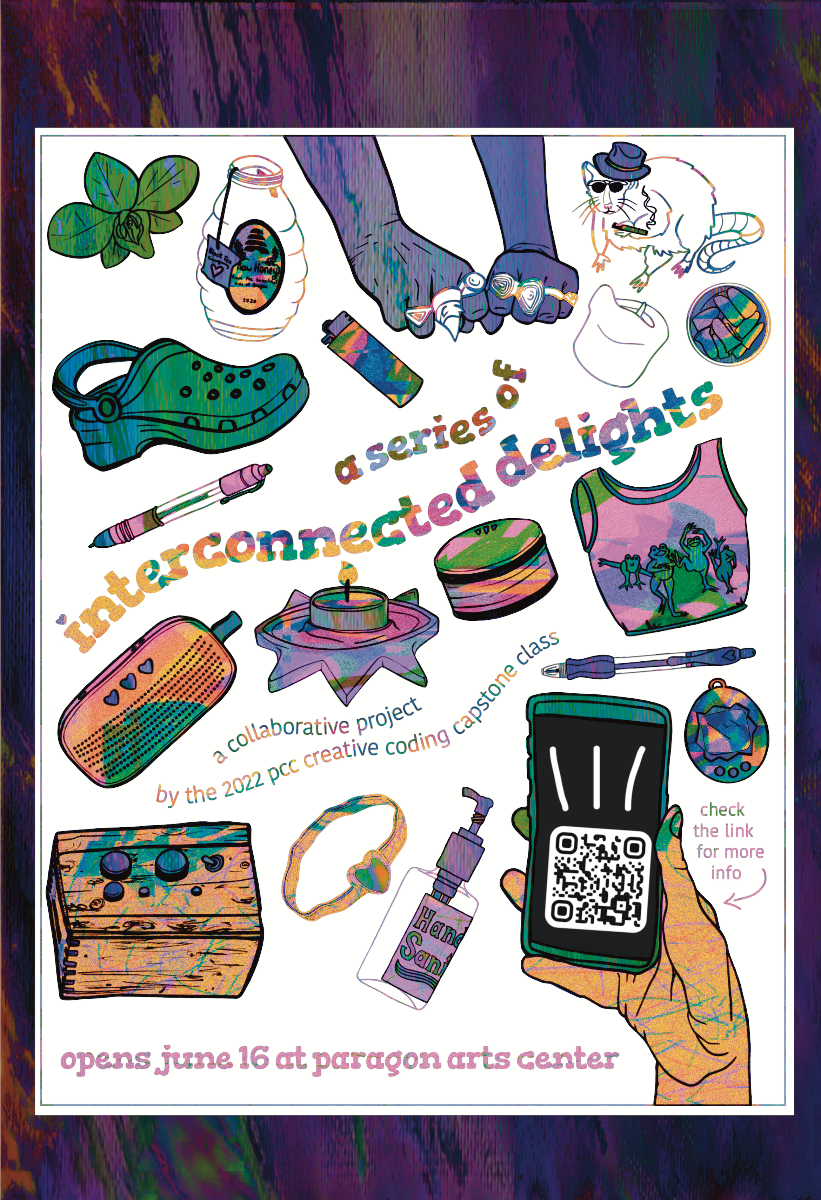 (image above) Promotional poster with drawings by the 2022 Creative Coding Capstone students in Music and Sonic Arts at Portland Community College.
Exhibition Dates: June 16 – 18 , 2022 – a three-day pop-up experience!
Gallery Days and Hours:

Thursday, June 16, 4 – 7 pm
Friday, June 17, 10 am – 7 pm
Saturday, June 18, 10 am – 5 pm
"A Series of Interconnected Delights" helps us reconnect to each other through playful installations activated by spontaneous collaborative efforts of visitors. We invite people of all ages to come and experiment with the space.
Stop by the Paragon Arts Gallery beginning June 16 at 4 pm to see the 3-day, playful and interactive pop-up installation extravaganza of video, light, and sound among other media. This is the culmination of collaborative work by PCC's Music and Sonic Arts students. Don't miss it!