This content was published: January 28, 2020. Phone numbers, email addresses, and other information may have changed.
CultureSEast – Bridging Community, Culture, and Identity Through Art
Posted by Amy Bader
The Southeast Gallery presents two exhibits this term by artists Samantha Wall and Georgina Brooks, in conjunction with the Southeast Campus signature event CultureSEast. 
CultureSEast seeks to address topics of identity and culture, bringing awareness and appreciation for the rich cultural diversity that makes up our community through storytelling, visual arts, workshops, and more. Please join us to enjoy the unique artistic styles and talent of two local artists and learn about their stories. 
Dates: January 10 – March 9
Artist's Talk: March 3, 12-1pm in the Southeast Gallery

Come chat with Georgina Brooks and Samantha Wall and learn about the artists and their work. All are welcome!

Gallery hours:

Monday through Friday, 7:30am-10pm
Saturday, 7:30am-5pm

Gallery Location: Southeast Campus, Student Commons ground floor
A Golden Pear – by Georgina Brooks
A Golden Pear is an ever expanding body of work by Georgina Brooks, inspired by the beauty of the Pacific Northwest, travel, and reflection on life. Works consists of silkscreen prints, watercolor, and acrylic paintings.
Prior to becoming a print maker, Brooks practiced sequential art, watercolor, and acrylics.  Since learning silkscreen printing in early 2016, Brooks has self-published multiple comics, zines, and silkscreen prints, and has found it the perfect medium to merge her interests. She prefers loose illustrations that rely on overprinting techniques and a limited color palette.  Her recent works are a reflection of her memories and stories of travel, relationships, and life. Every piece has a personal story in its essence, and she wishes to share her work in the hopes that it will invoke an old memory in you.
Brooks is currently a member of Print Arts Northwest, and works as a printer at Seizure Palace Screen Printing.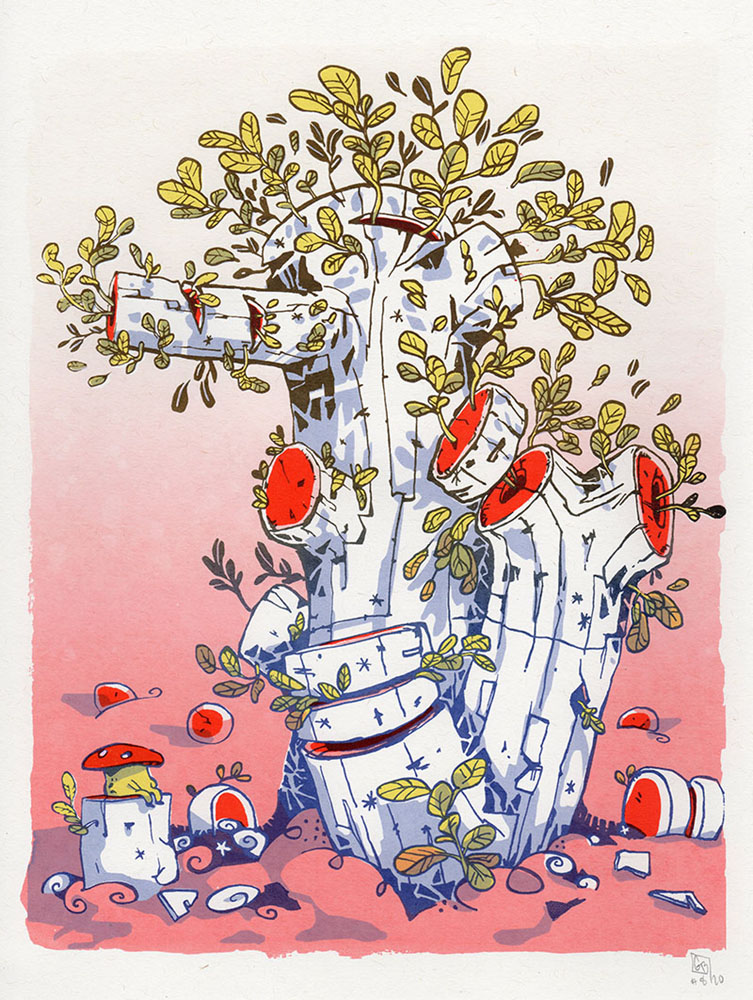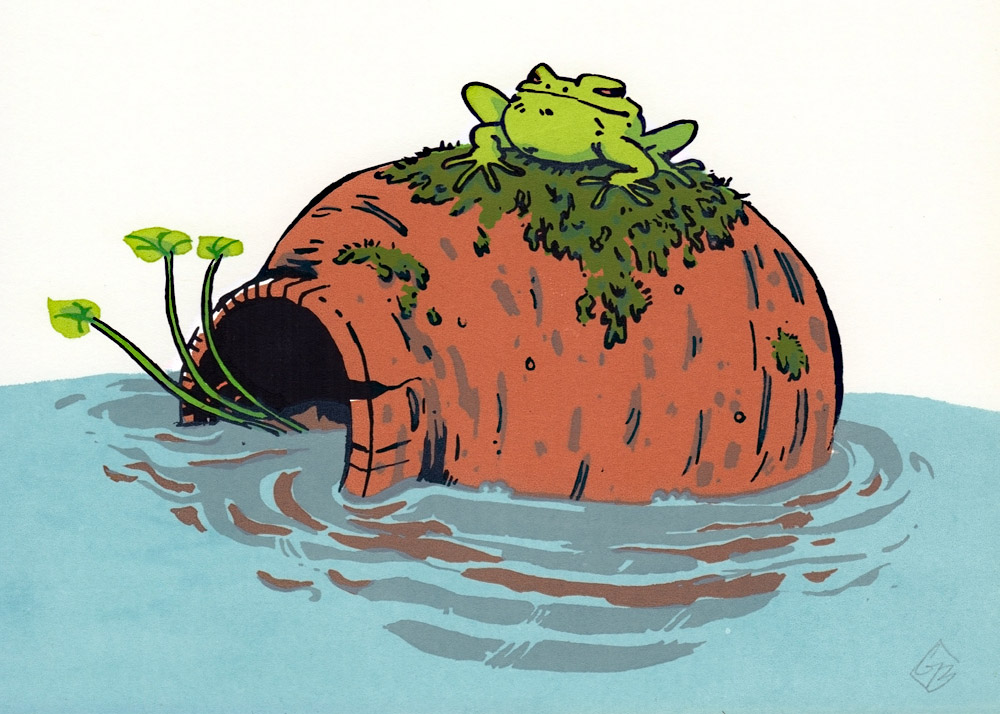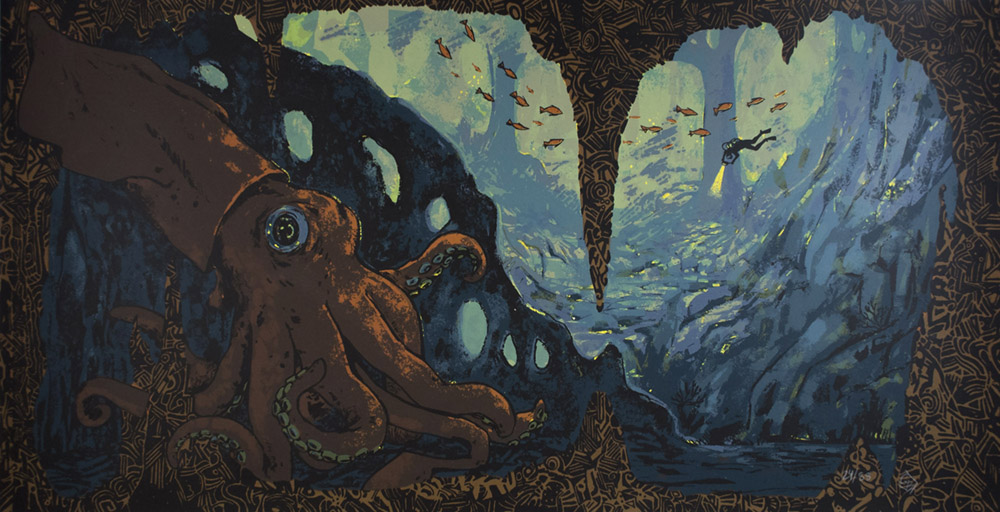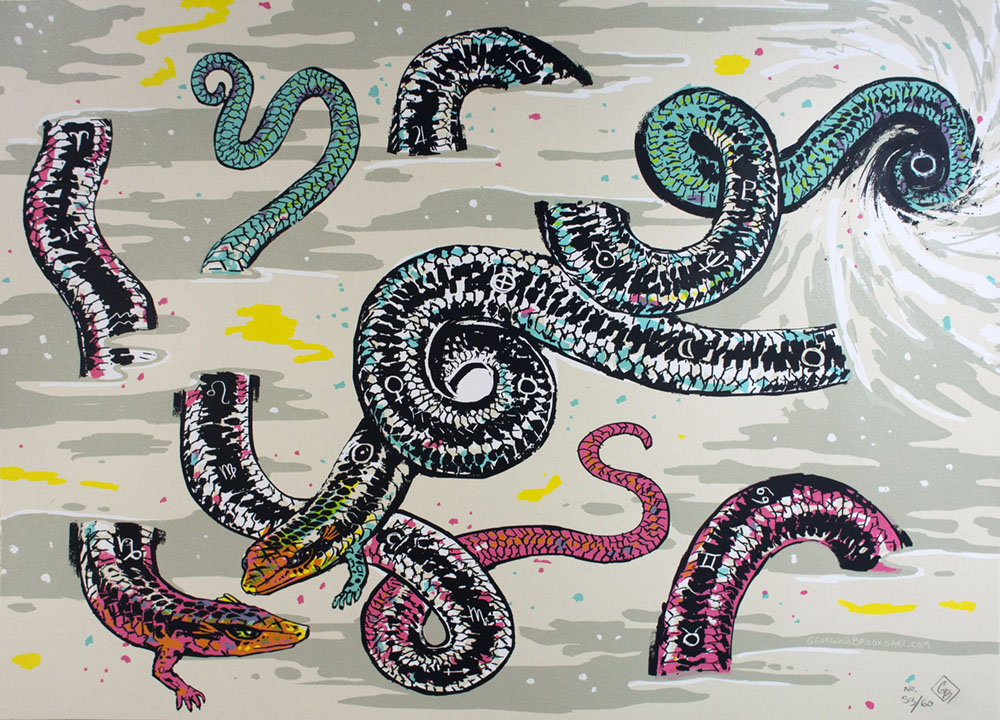 See Me See You – by Samantha Wall
See You See Me is a series of graphite drawings of women of color by Portland artist Samantha Wall. Her work speaks to the experience of women of color in our community – what it feels like to navigate the reality of being constantly invisible and at the same time overly visible.  She has skillfully captured this dichotomy in her drawings by including the prominent facial features, while the rest of the model's face and body disappear into a white background.
Originally from Seoul, South Korea, Samantha Wall immigrated to the United States as a child. She received her BFA from The University of South Carolina, Columbia, SC, and her MFA from Pacific Northwest College of Art, Portland, OR. Her work has been featured in both solo and group exhibitions regionally and nationally. Wall is the recipient of awards and grants from organizations including the Oregon Arts Commission; Portland, Oregon's Regional Arts & Culture Council; The Ford Family Foundation; and The Joan Mitchell Foundation. She was also a finalist for the Portland Art Museum's Contemporary Northwest Art Awards 2016 and the winner of the Arlene Schnitzer Prize.