What is Missing
Sylvania North View Gallery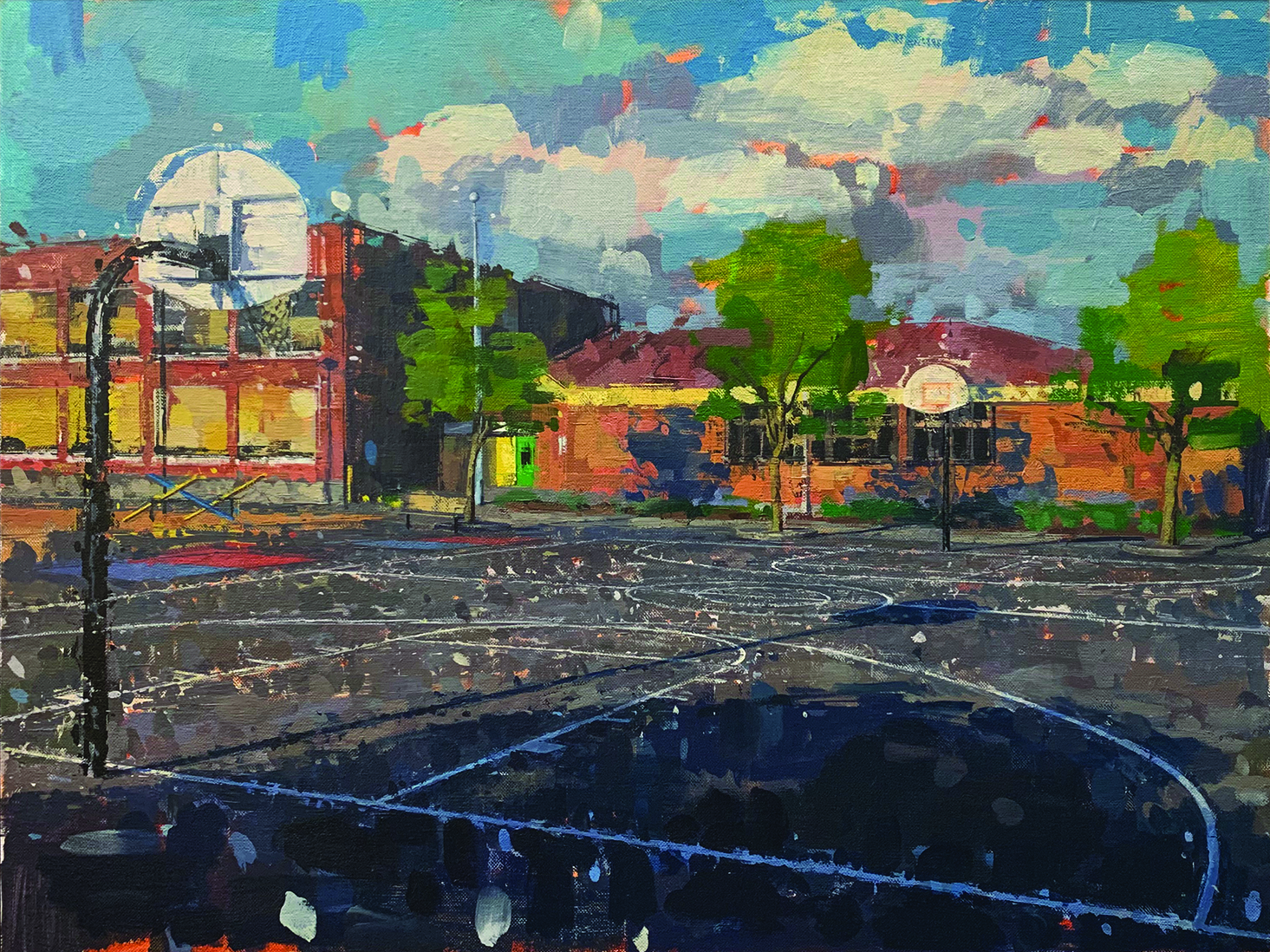 Nora Lehmann, King School Basketball Court, 2014
October 3 to November 1, 2019
Opening Reception:  Thursday, October 3, 2-5 PM
This incipient work of Students of Color Curate, curated by founding director Amanda Giuliana Zao with student curators Alma Romero, Ervanny Astari, Limei Lai and Thao Ngyuen, offers perspectives on selected works from the collections of Portland Community College and local artists.
Students of Color Curate is a curatorial initiative to promote dialogue and inform college communities via the writing of students of color in response to publicly-owned and controversial works of art from college and private collections.
Gallery Hours:  Monday – Friday 8 AM to 4 PM, Saturday 11 AM to 4 PM
Directions:  Follow signs to bookstore and visitor parking.  Gallery is located in the Communications and Technology (CT) building, adjacent to the bookstore on the NE corner of campus.