This content was published: September 13, 2019. Phone numbers, email addresses, and other information may have changed.
BorderXer by Patricia Vázquez Gómez
Cascade Paragon Gallery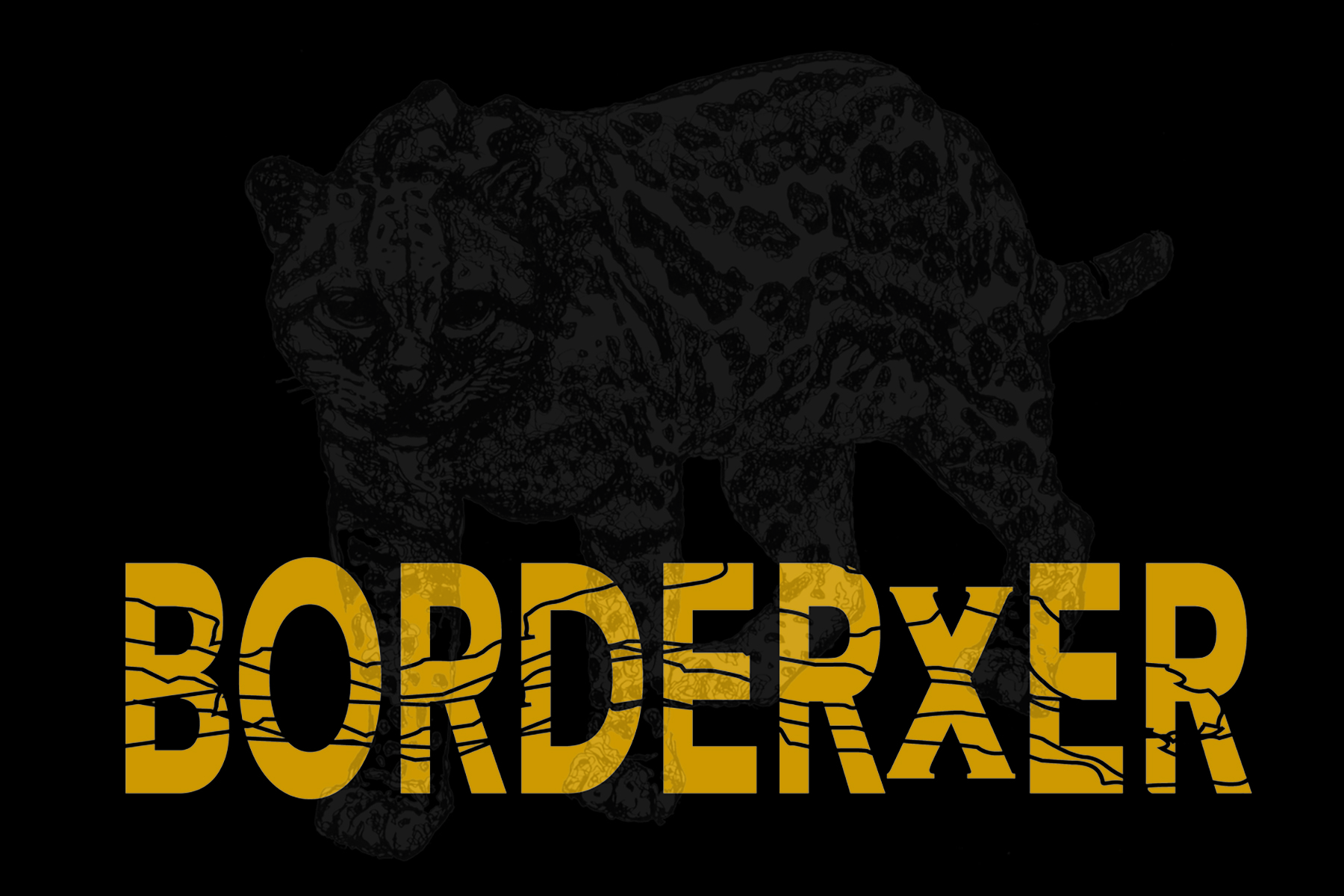 BorderXer: visual inquiries into the transgression of borders both geographic and personal by Patricia Vázquez Gómez and featured artists
Exhibition Dates: September 27 – November 2, 2019
Opening Reception and Presentation: Friday, September 27, 2019, 5 – 8 pm, presentation at 6 pm
Printmaking workshop in the Gallery: Saturday, October 26, noon – 3 pm
Artists' panel:  Saturday, November 2, noon – 2 pm
Gallery Hours:
Paragon Arts Gallery at PCC Cascade presents BorderXer by Patricia Vázquez Gómez, including work from garima thakur, Fabian Romero, Daniel Coka and Emilio Rojas. Please join us for an opening reception on Friday, September 27 from 5 – 8 p.m., with a presentation by the Portland Immigrant Rights Coalition at 6 p.m. Public programming continues with a printmaking workshop making pro-immigrant posters and propaganda by Patricia Vázquez Gómez and Thea Ghar on Saturday, October 26th from 12 – 3 p.m. The exhibition closes with a conversation featuring garima thakur, Daniel Coka and Patricia Vázquez Gómez on crossing physical, social, psychological, emotional and artistic borders to be held on Saturday, November 2, 2019 from 12 – 2 p.m. All events are free and open to the public.
There are many forms of crossing, of stepping over boundaries, of exploding the limits that restrict our movements, affections, talents, knowledge and dreams. BorderXers are the animals that move freely through the territory that sustains them. BorderXers are those who thrive over tyrannic gender rules. BorderXers are those who love despite heteronormative prescriptions. BorderXers are migrants and refugees looking for dignity. BorderXers are those choosing life over death. BorderXer is any body who has refused to be subdued, reduced, broken, or fragmented.
Every time you step into forbidden territory you cross a border. Every time you challenge oppression you cross a border. Every time you defy an inhumane law you cross a border. In a system that threatens to take away our individual and collective lives and spirits, becoming a BorderXer is not only necessary, but inescapable.
What borders do you still have to cross?
What would it take for you to cross them?
— Patricia Vázquez Gómez
About the Artist:
Patricia Vázquez Gómez works and lives between the ancient Tenochtitlán and the unceded, occupied, stolen and colonized lands of the Chinook, Clackamas, Multnomah, and other Indigenous peoples. She is deeply interested in the social functions of art, the intersections between art, politics and ethics and the expansion of community based art practices; and uses a variety of media to carry out her research: painting, printmaking, video, music and socially engaged art projects. The purpose and methodologies of her work are deeply informed by her experiences working in the immigrant rights and other social justice movements in the US and Mexico.
About the Featured Artists:
garima thakur is an interdisciplinary artist born in New Delhi, India where she spent most of her formative years. She moved to United states ten years ago. Her registered alien number is A ****** which allows and gives her the permission to exist in United States currently. Thakur works with interactive media, code, video, drawing, sculpture and text. Her work centers upon narratives and multitudinous realities of assimilation, alienation and collectivism. She is currently stationed in Portland,OR, where she moved five years ago and works as an assistant professor of interaction media and graphic design at Western Oregon University.
Emilio Rojas is a multidisciplinary artist working primarily with the body in performance, using video, photography, installation, public interventions and sculpture. He holds an MFA in Performance from The School of the Art Institute of Chicago and a BFA in Film from Emily Carr University in Vancouver, Canada. As a queer latinx immigrant with indigenous heritage, it is essential to his practice to engage in the postcolonial ethical imperative to uncover, investigate, and make visible and audible undervalued or disparaged sites of knowledge, narratives, and individuals. He utilizes his body in a political and critical way, as an instrument to unearth removed traumas, embodied forms of decolonization, migration and poetics of space. His research based practice is heavily influenced by queer and feminist archives, border politics, botanical colonialism, and defaced monuments. Besides his artistic practice, he is also a translator, community activist, yoga teacher, and anti-oppression facilitator with queer, migrant and refugee youth.
His work has been exhibited in exhibitions and festivals in the US, Mexico, Canada, Japan, Austria, England, Greece, France, Germany, Italy, Spain, Holland, Colombia, and Australia, as well as institutions like The Art Institute and the Museum of Contemporary Art in Chicago, Ex-Teresa Arte Actual Museum and Museo Tamayo in Mexico City, The Vancouver Art Gallery, The Surrey Art Gallery, The DePaul Art Museum, and The Botin Foundation. He is represented by Jose de la Fuente in Spain, and Gallleriapiu in Italy. Rojas is currently a Visiting Artist/Scholar in Residency in the Theater and Performance Department at Bard College in New York, for the 2019-2020 academic year where he is developing a new commission for Live Arts Bard at the Fisher Center, which will premier in November, focusing on these year's theme on Borders.
fabian romero (Purepécha) is a PhD student in Gender, Women & Sexuality Studies. fabian's academic interests integrate colonialism in Mexico and the United States, gender, sexuality, and immigration with performance. Their performances and artistic collaboration are integral to their research that centers the performance of gender, sexuality and authenticity for Indigenous and two-spirit people. Their work is interdisciplinary and combines fiction writing, poetry and performance to theorize the function of joy and pleasure as failures of racism and settler colonialism.
Daniel Coka was born in New Jersey, USA in 1990. He grew up in a Latino migrant community from Ecuadorian parents. Coka has lived in between the US and Ecuador. He received a diploma in Visual Arts and Digital Cinema from the University of Cuenca, Ecuador. He works primarily with actions registered in video and audio, but he has also produced in drawing, writing and painting. His work is a constant exploration of identity, in which the label cuir (Spanish for queer) has prompted an intense questioning process, while also addressing race, nationality, latinidad and masculinity. He currently lives and works in Portland, OR.
About Paragon Arts Gallery:
Paragon Arts Gallery is an educational showcase committed to exhibiting work of high artistic quality. Our versatile gallery is located at 815 North Killingsworth, at PCC's Cascade Campus. Mindful of our role as a member of the Humboldt community, we are especially committed to engaging community members in our space.