This content was published: June 4, 2019. Phone numbers, email addresses, and other information may have changed.
When You Put Energy into a System
Rock Creek Helzer Gallery
Artists

Lilia Hernandez Galusha
Brittany Rudolf
Michael Rutledge

Dates
Gallery reception and art hour with Amy Bay
Gallery hours

Monday – Friday 9am-5pm
Saturdays 9:30am-4:30pm (free parking!)
The works in this exhibition circle around ideas about possible futures: scenarios in which characters are making objects out of the materials at hand for plain old living or for mystical, powerful purposes.
The artists are interested in the way things could be, and the blend of loathing and joy that can result from that investigation. Potential!
The exhibition features found cheap stuff, found beautiful stuff, and reverently handcrafted functional stuff. Ultimately, the exhibition is raising questions of how we want to live, the goofiness in the objects we use, and the ways in which our energy is transformed when we apply it.
Will Moss, Curator
Rudolf, Hook, Line, and Sink Her, Mixed Media, 2018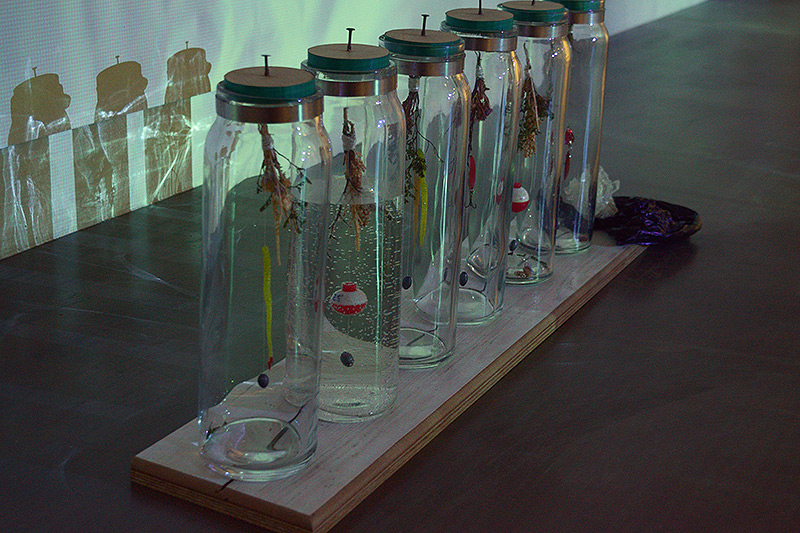 Galusha, Illuminator Communicator, Mixed Media, 2019 AND Rutledge, Stool Shrine 2, Plywood, 2017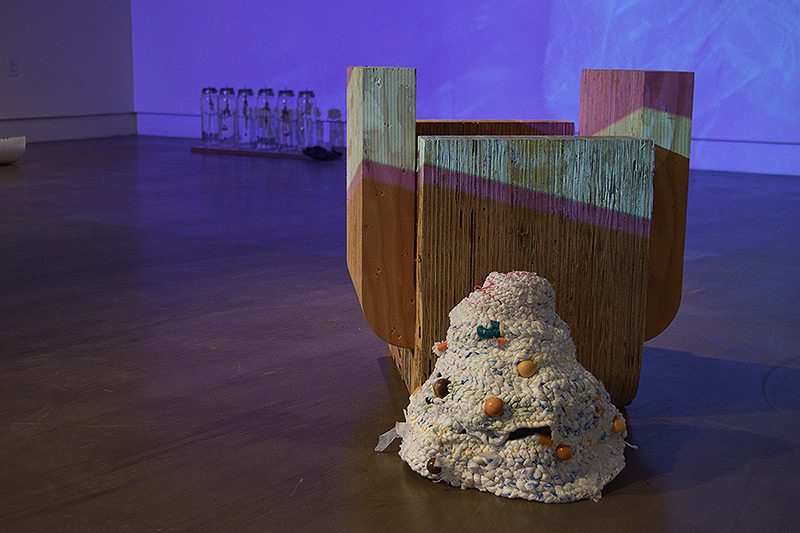 Rudolf, Galusha, and Rutledge, Synchronous Rotation (detail), Mixed Media, plastic bags, moss, and dirt, 2019 Background: Rudolf, Burn Me Upside Down, Mixed Media, 2018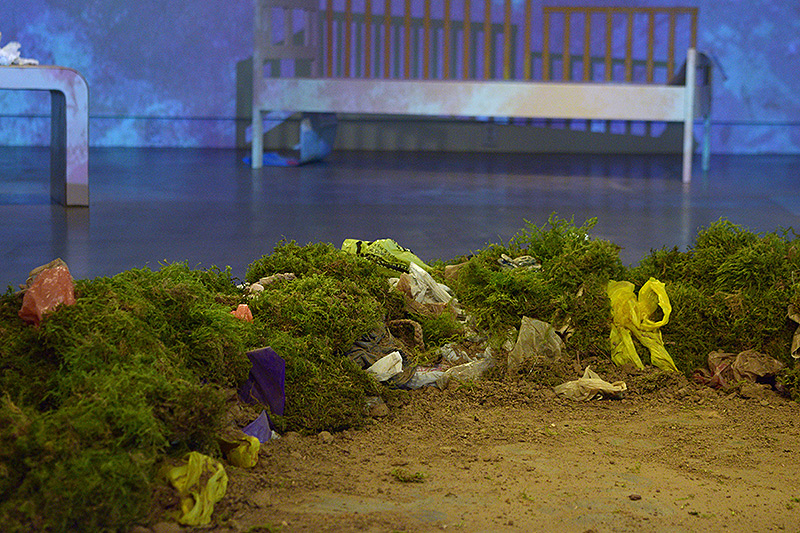 Rutledge, Stool Shrine 1 (detail), MDF, Laminated, 2016