This content was published: April 26, 2019. Phone numbers, email addresses, and other information may have changed.
Paragon Arts Annual 2019 Student Exhibition
Cascade Paragon Gallery
Selected works by PCC Cascade Arts Students
juried by Yaelle Amir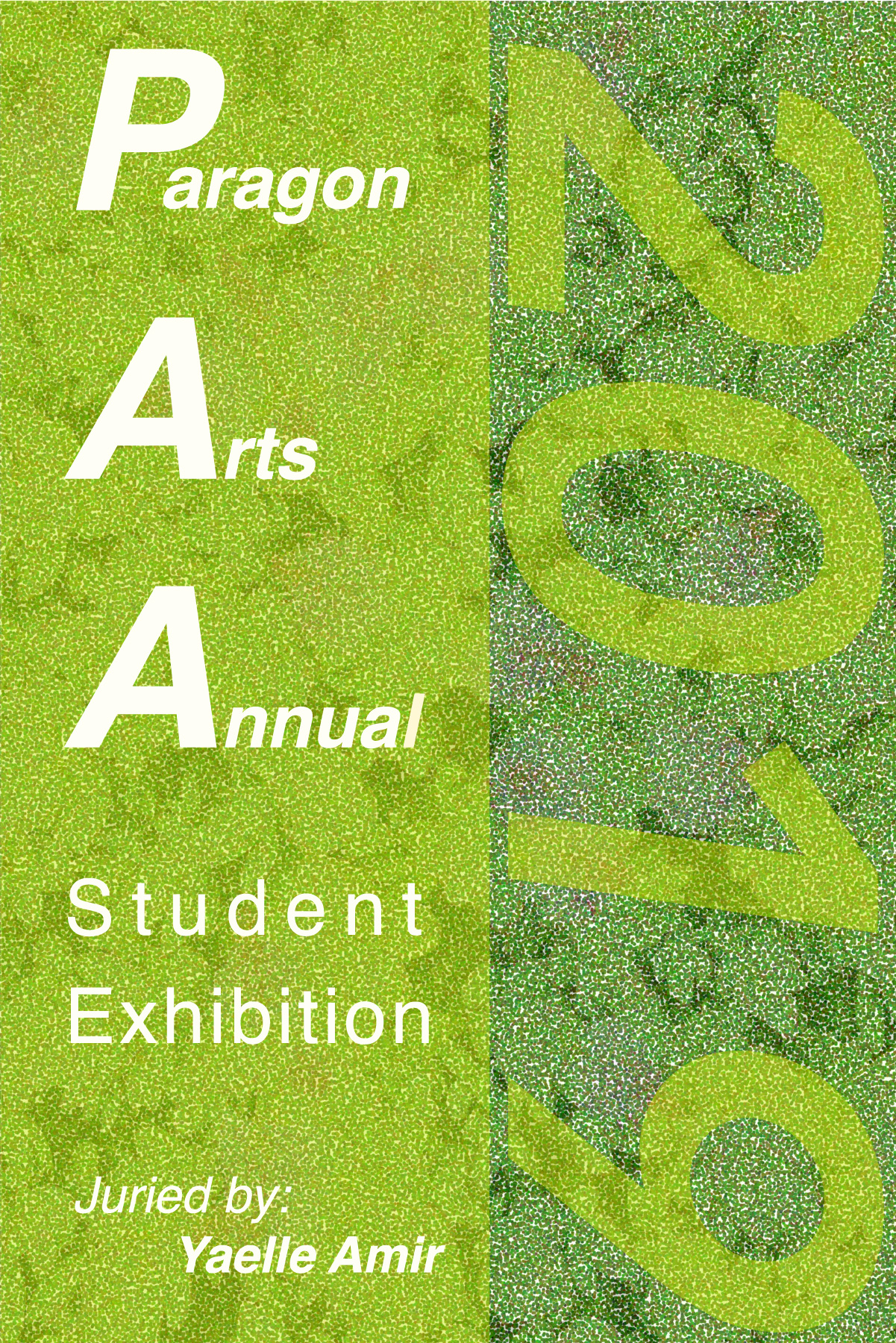 Exhibition Dates: May 2 – June 1, 2019
Opening Reception and awards ceremony: Thursday, May 2, 2019, 4 – 7 pm, awards at 4:30
Gallery Hours:

Wednesdays – Fridays, 12 – 7 pm
Saturdays, 12 – 5 pm
Paragon Arts Gallery at PCC Cascade presents the third annual juried exhibition of works from PCC Cascade arts students. Guest juried by curator and organizer Yaelle Amir, the exhibition features both selected works from student artists as well as a salon-style showcase of 2D, 3D and new media work submissions. Please join us for an opening reception on Thursday, May 2, 2019 from 4 – 7pm.
About the Guest Juror:
Yaelle Amir is an independent curator and organizer based in Portland, OR. Her writing and curatorial projects focus primarily on artists whose practices supplement the initiatives of existing social movements—rendering themes within those struggles in ways that both interrogate and promote these issues to a wider audience. She has curated exhibitions at Artists Space (NY), CUE Art Foundation (NY), Franklin Street Works (CT), ISE Cultural Foundation (NY), The Elizabeth Foundation for the Arts (NY), Marginal Utility (PA), the Wallach Art Gallery at Columbia University (NY), and Williamson + Knight Gallery (OR), among others. Her writing has appeared in numerous art publications including Art in America, ArtLies, ArtSlant, ArtUS, Beautiful/Decay, and Sculpture Magazine. She has also worked at major art institutions, such as the International Center of Photography (NY), the Museum of Modern Art (NY), and NYU's Institute of Fine Arts. Yaelle Amir is the recipient of several curatorial fellowships and awards by regional and national organizations from the Multnomah County Cultural Coalition (2019) and Regional Arts and Culture Council (2017), to The Luminary in St. Louis and the Art & Law Program in New York. Her programs have taken place in art institutions throughout the U.S., including Portland's Newspace Center for Photography, where she was Curator of Programs (2015-2017). She was recently named to the curatorial team of the 2019 Portland Biennial, and presently teaches contemporary art practices in the Art+Social Practice MFA Program at PSU.