This content was published: January 15, 2019. Phone numbers, email addresses, and other information may have changed.
CROSS + OVER: Honoring a Re-birth in Form
Sylvania North View Gallery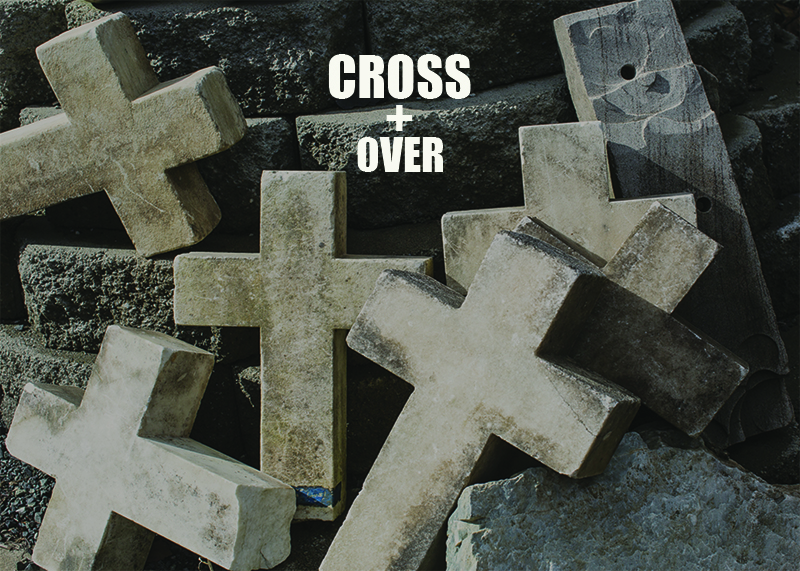 Michael Creger + Shelly Donohoe + Carole Duree + Jessi Eaton + Larry Lawlor + Kim Lewis + Benjamin C. Mefford + Daniel Michael + Ahnnawake Nelson + Carl Nelson + Heidi Temko + Sue Westfall Quast + Len Zeoli
January 14 to February 9, 2019
Opening Reception and Gallery Talk:  Thursday, January 17, 2-5 PM
Weekend Reception:  Saturday, January 19, 3-5 PM
Following the replacement of weathered cemetery crosses with granite, Colorado marble forms became available to sculptors.  Celebrate the new life given to these crosses.
Gallery Hours:  Monday – Friday 8 AM to 4 PM, Saturday 11 AM to 4 PM
Directions:  Follow signs to bookstore and visitor parking.  Gallery is located in the Communications and Technology (CT) building, adjacent to the bookstore, on the NE corner of campus.