This content was published: June 13, 2018. Phone numbers, email addresses, and other information may have changed.
Show 32: Distance between Cupboard & Ceiling
Rock Creek Helzer Gallery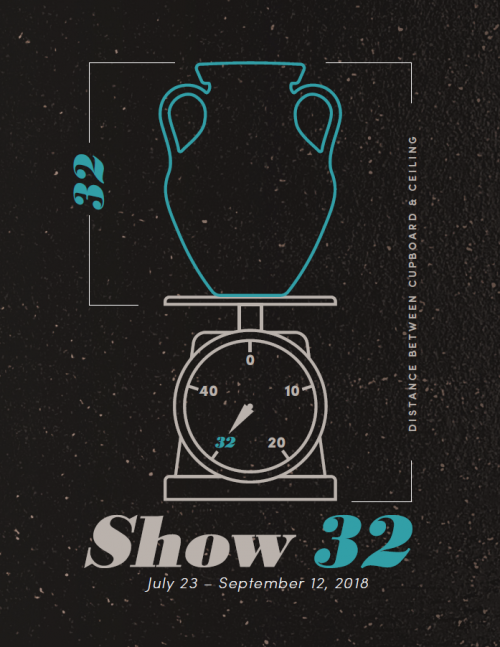 Exhibition on view: July 23 – October 4
Opening reception: Tuesday, July 31 at 1pm


Exhibition artists:

Richey Bellinger

Marcia Bianchi

Donna Cole

Reena Dodeja

Janice Fisher

Billie Haberman

Francisco Hernandez

Peter Irving

John Mullen

Michael Robinson

Micki Skudlarczyk

Dianna Stoffer

Sue Svoboda

Anshula Tayal
Show 32, also known as the 32 x 32 Show, has become a summer tradition at PCC Rock Creek. Conceived by Michael Robinson, a gifted ceramic artist and Rock Creek's Studio Manager, the exhibition challenges artists with two basic restrictions: to work with 32 pounds of clay and to create a work that is 32 inches in height.
This summer, PCC artists – students and faculty alike – took the challenge. Each added their own artistic vision, and approached their work with joy, determination, and anticipation.
We hope you enjoy the results of this dance with clay!