This content was published: June 8, 2018. Phone numbers, email addresses, and other information may have changed.
Student Art Show: Flourish
Sylvania North View Gallery
Sylvania Annual Student Art Exhibition


May 29 to June 11, 2018
Awards Reception:  Thursday, May 31, 2-4 PM
Participating Students
JoAnn Albrecht
Kylee Andersen
Tania Banerji
Clint Barnes
Emily Bartlett
Brad Beach
Jessica Blaumer
Sammie Bob
Marchi Boggio
Mitch Bolster
Madison Broughton
Brooke Brown
Ella Brown
John Buck
Eden Buckendahl
Christie Burris
Madison Calder McDermott
Pela Skye
Ji Chae
Adriana Claro
Katrina Collins
Kendall Cottrell
Devin Crandell
Emily Doumitt
Jahnee Dragoo
Alex Edwards
Jeff Edwards
Emily Eichinger
Chandler Everett
Elizabeth Famme
Randahl Finnessy
Marva Fountain
Jerilyn Gallardo
Lauren Ginther-Reboja
Lily Grice
Robert Groff
Nicole Gueta
Charles Harper
Macin Hawthorne
Christine Hiland
Alexis Houed
Feifan Hu
Courthey Huske
Griselda Izaguirre
Alicia Kavka
Peggy Kavka
Noel Kelso
Hayato Kikkawa
Kevin Lane
Loretta Lang
Lilia Lising
Ernestine Camelio Mackel
Lane Martin
Lynn Mason
Mike McInnis
Amanda McLeod
Kathleen Meehan
Madison Moorhouse
Zoe Noorgard
Kenneth Oakes
Ella Okken
Andrew Park
Mijung Park
Rosa Phan
Kambra Phoebus
Bre Pleasant
Natalie Pope
Avonlea Raschdorf
Donna Robichaud
Yvonne Ronan
Yahya Salami
Steven Schiewe
Katherine Sheck
Rosa Solorio
Evan Steffeck
Eric Stone
Holly Taglier
Joileah Thalmann
Monica Vallejos
Kat Vanegas
Alisha Ware
Kaylee Ware
Colin Watson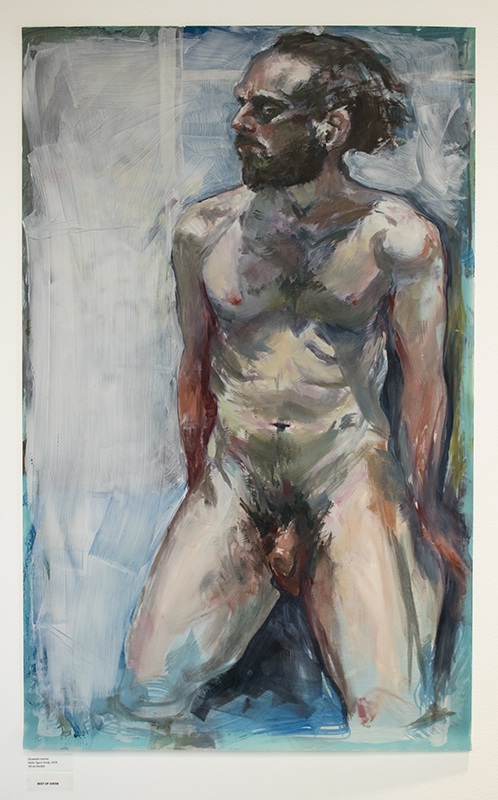 Best in Show
Painting of a man by Elizabeth Famme
Supporters
Dick Blick, Beaverton
Artist and Craftsman Supply, SE Portland
The UPS Store, Hillsboro
PCC Sylvania Student Government (ASPCC)
PCC Sylvania Campus Bookstore
PCC Foundation Porschman Fund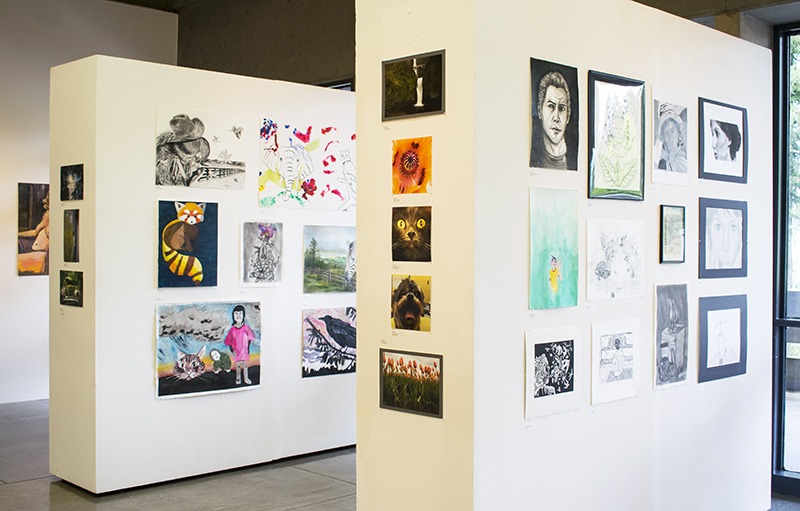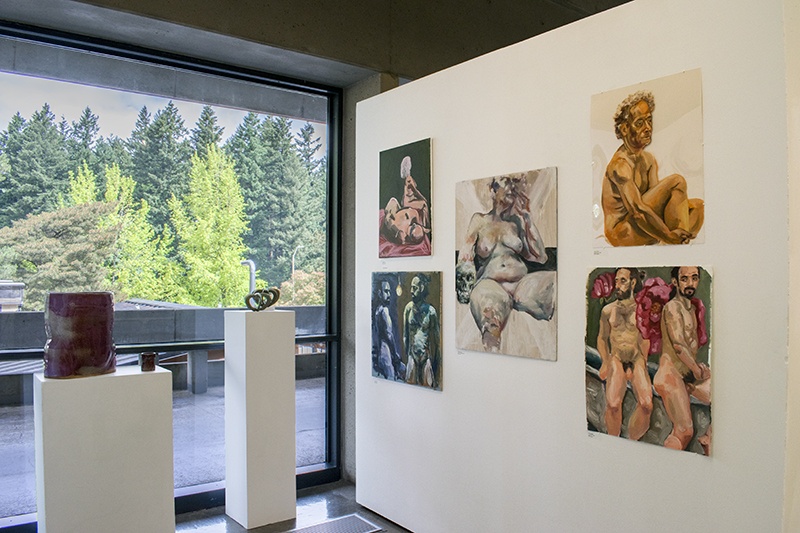 Gallery Hours:  Monday – Friday 8AM to 4 PM, Saturday 11AM to 4 PM
Directions:  Follow signs to bookstore and visitor parking.  Gallery is located in the Communications and Technology (CT) building, adjacent to the bookstore on the NE corner of campus.