This content was published: January 22, 2018. Phone numbers, email addresses, and other information may have changed.
Perception-Sensation
Cascade Paragon Gallery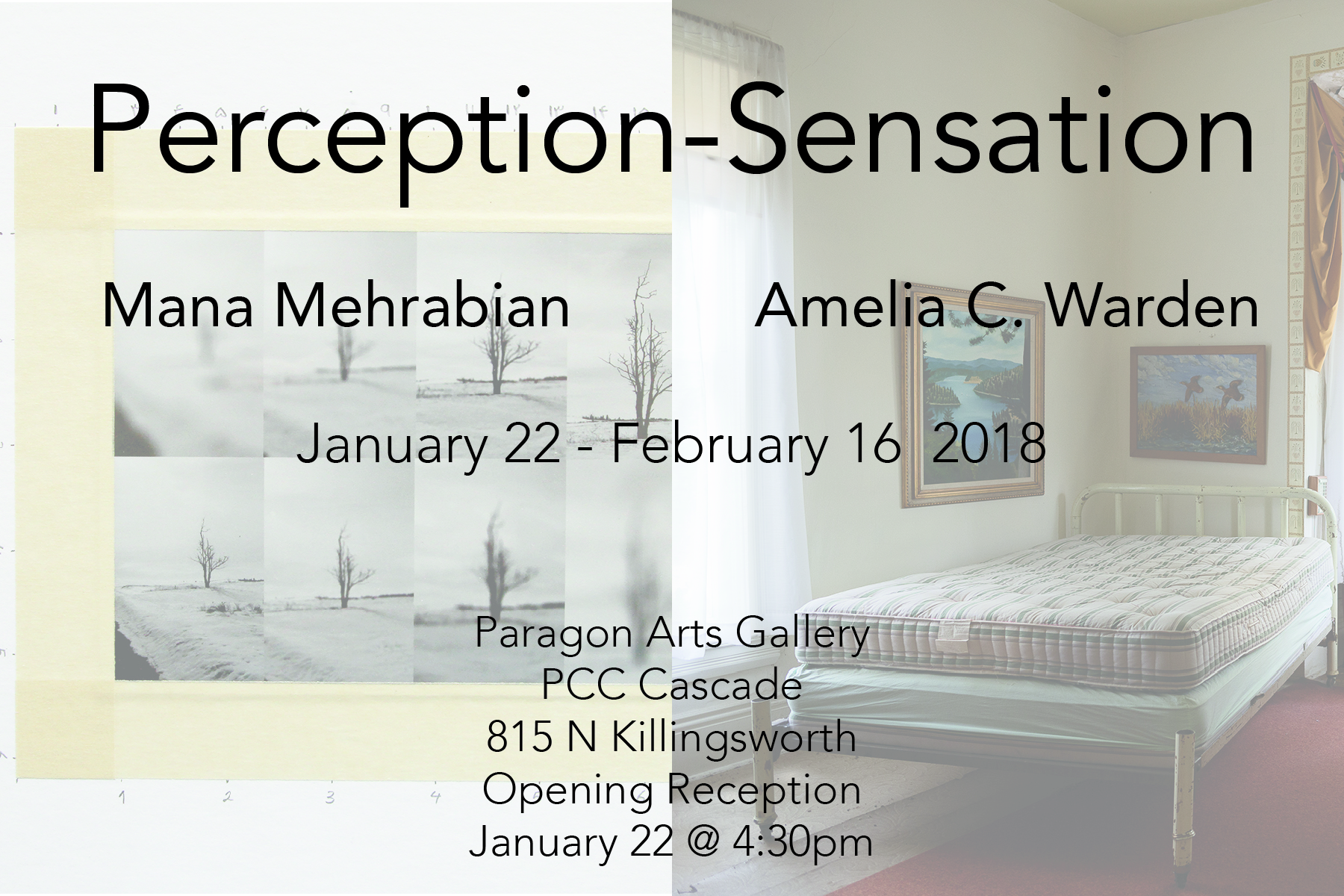 Perception-Sensation: Mana Mehrabian and Amelia C. Warden
Monday: January 22 – opening
Artist talk: January 22 at 4:.30pm
Closing: February 16
Mana Mehrabian and Amelia C. Warden in "Perception-Sensation", elicit questions about how individuals and communities consider time, events and places through their different perceptions and sensations. Mana Mehrabian is an Iranian artist, whose conceptual and interactive works engage the role of images in a contemporary world. She refers to photography as a medium and its dominant power in inciting memory, viewpoint and awareness. Her works prompt the viewer's perceptions in a dynamic investigation of meaning and consciousness. Amelia C. Warden is an American artist whose work explores ideas of time, memory, familial histories, and abandonment. Amelia's work disrupts present time to reference the past, and asks the viewer to consider what once was. Her works address western notions of the past, and how it tends to not matter or is often easily forgotten. Currently, Amelia and Mana are second year MFA graduate students at Washington State University and this show is a result of their first-year creative practices.
You can also keep up with us and learn about special events and schedules on Facebook @pccparagonarts.