This content was published: October 19, 2017. Phone numbers, email addresses, and other information may have changed.
Intersections Fiber and Book Arts
Cascade Paragon Gallery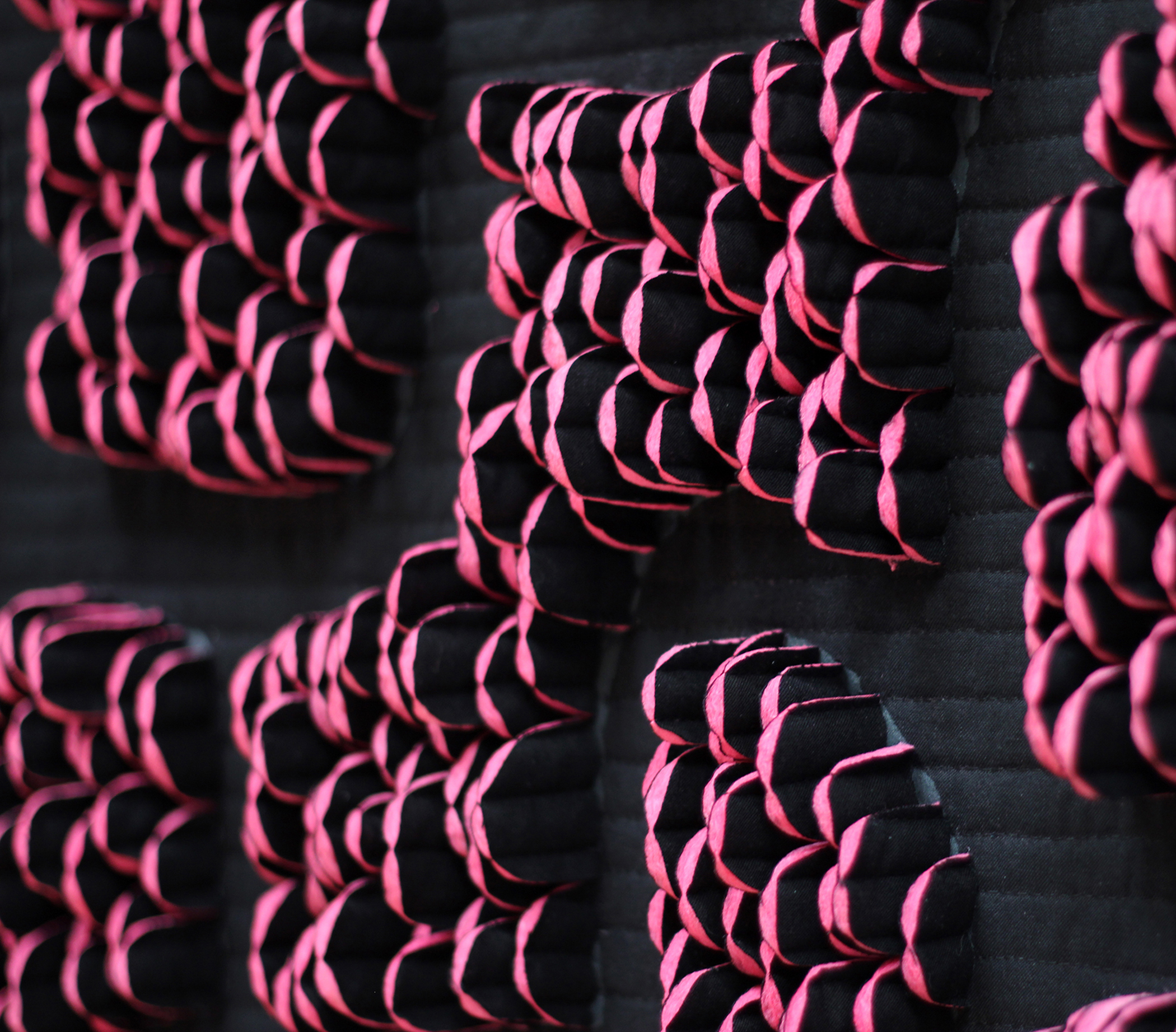 By Naomi Velasquez
Dates: October 19 – November 17, 2017
Opening reception: October 19 4-7pm
Naomi S. Velasquez is an award winning contemporary textile and book artist whose textile work explores the process of creating, deconstructing, and then redefining a new composition to communicate the depth of our complex, multi-faceted lives and ever evolving relationships, both personal and environmental. Velasquez's book arts also reference relationships in the context of food and drinks and their roles in celebrations, personal relationships and phobias and other's responses to them.
Naomi will be hosting a bookmaking workshop Friday November 17th time to be decided.