This content was published: February 28, 2017. Phone numbers, email addresses, and other information may have changed.
Two Ceramics Installations and Seven Artists
Cascade Paragon Gallery
Dates:

February 28 – March 25, 2017
Public Reception for the Artists:

Thursday March 23rd 5-9pm
Artists' talks:
Thursday, March 23, 3-5 pm
Moriarty Arts & Humanities Building. Room 104
3-4 Marnia Johnston
4-5 Jennifer Brazelton
Interchange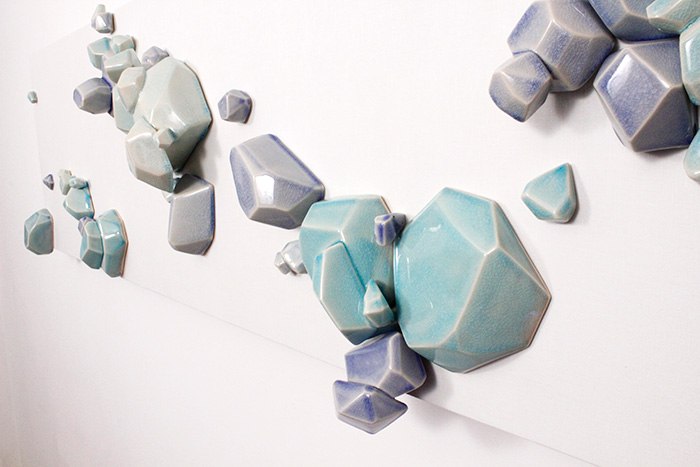 Shannon Sullivan,
Interactive Bubble Array
Participating artists
Jennifer Brazelton
Shenny Cruces
Tomoko Nakazto
Tiffany Schmierer
Shannon Sullivan
Pushing Boundaries: Living Without Approval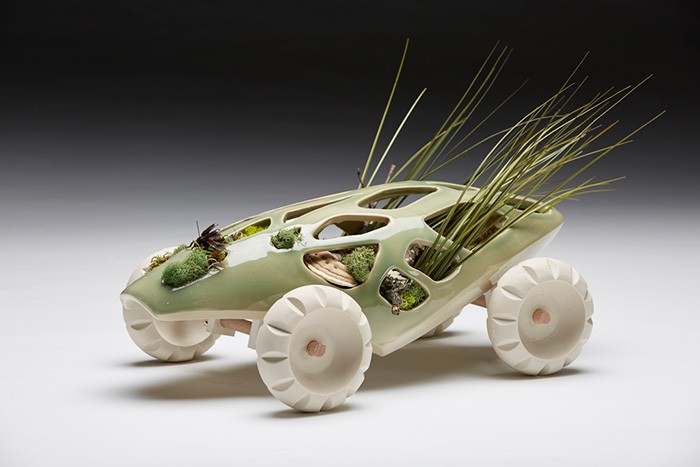 Marnia Johnston,
Tendr Pod
, 2016, ceramic, plants, electronics, 20 x 12 x x 12 Inches.
Participating artists
Marnia Johnston
Akiko Jackson
Both exhibits In conjunction with the NCECA 2017 Conference (National Council on Education for the Ceramic Arts)