This content was published: September 9, 2016. Phone numbers, email addresses, and other information may have changed.
Black Heroes Matter
Southeast Gallery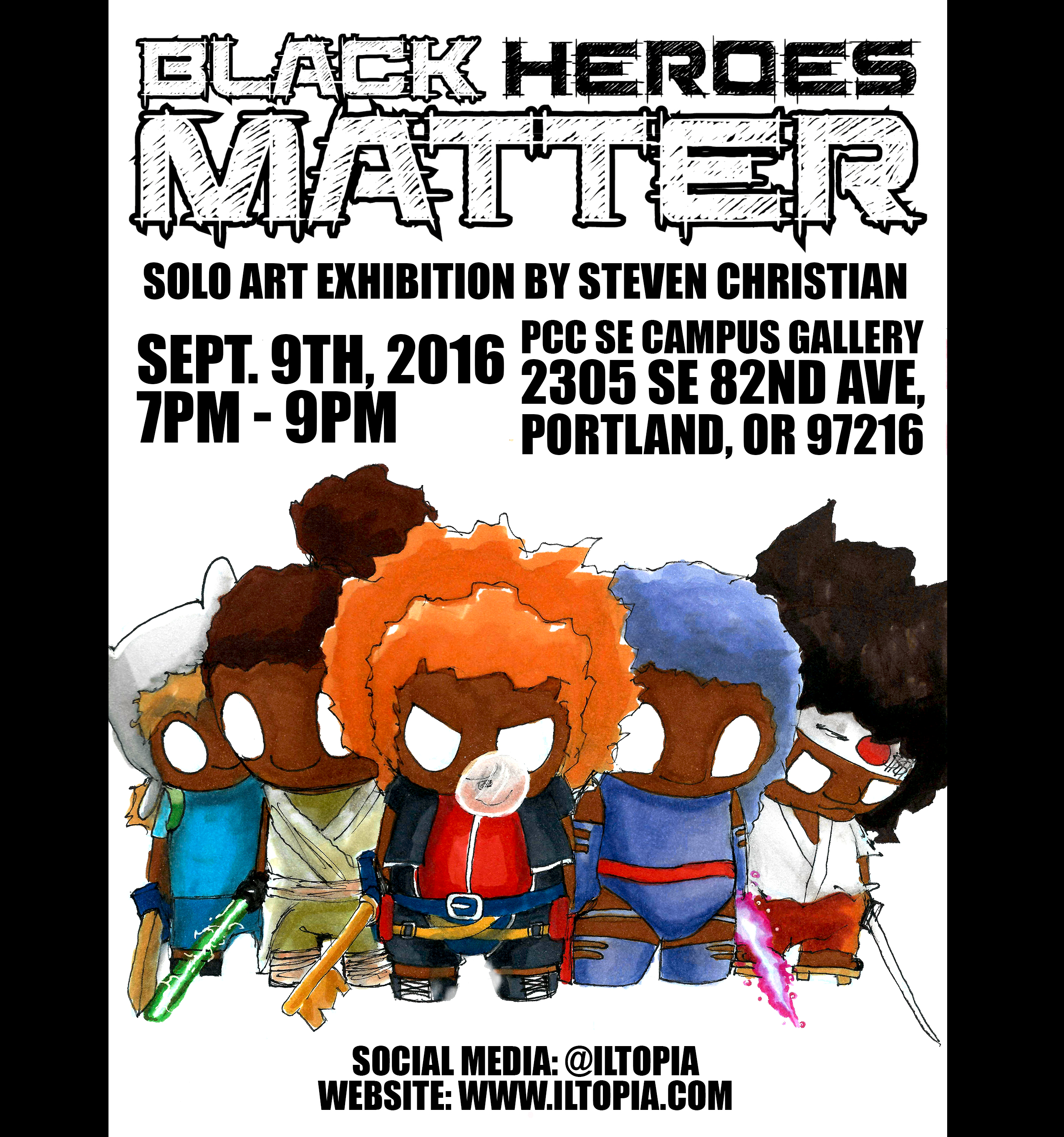 Solo Art Exhibition by Steven Christian
Dates:

September 9, 2016 – October 28, 2016

Artist Talk and Opening Reception:

Friday, September 9, 7-9pm

Gallery Hours:

Monday through Friday, 7:30am to 10pm
Saturday, 7:30am to 5pm
Artist statement
Black Heroes Matter is a Visual art series created by Steven Christian in response to the recent #BlackLivesMatter and #OscarsSoWhite social movements. He was upset with the fact that there were very few avenues of inspiration for people of color and less opportunities to inspire. This led Steven to the conclusion that children of color could be steered down a wrong path if they didn't have positive role models or heroes they could personally identify with.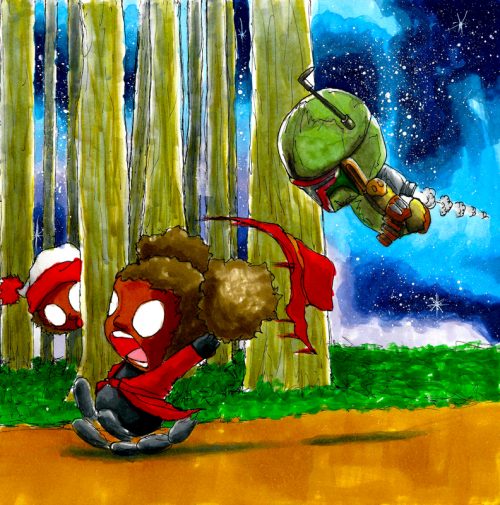 As a Black visual artist, Steven felt that change would come when those with the skills and desire to bring about change truly take action, regardless of the consequences. From that notion, Steven set out on a journey to redefine popular characters in the image of children of color. This decision led to a beautifully illustrated art series made with alcohol-based ink of his favorite cartoon characters and superheroes with darker skin, wider noses, and fuller lips. With this body of work, he creates opportunities to conquer stereotypes.
Steven Christian is a visual artist living in Portland, Oregon. Born and raised in Sacramento, CA, Steven grew up playing sports his whole life. Mainly football, basketball, and baseball. He was fortunate enough to excel in football and earn a scholarship at the University of Hawaii. During his college career, he injured his hip and had to undergo surgery. It was then that he began to explore art and comics. It became an avenue of self-expression as well as therapy.  Years later, he hung up the cleats, received his Master of Arts from Oregon State, and is now studying to apply to Medical School. In hopes of reinventing himself as a visual artist, he aims to create a series that will reflect his environment and promotes creativity in the African American Community. You can follow his work at stuckonaneyeland.com.