International Education Week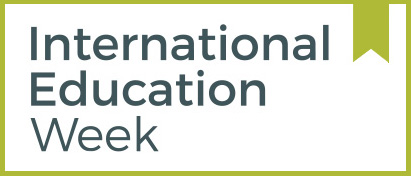 Check back soon for details about International Education Week 2021! The event will be held this coming November.
International Education Week (IEW) is an opportunity to celebrate the benefits of international education and exchange worldwide. This joint initiative of the U.S. Department of State and the U.S. Department of Education promotes programs that prepare Americans for a global environment and attract future leaders from abroad to study, learn and exchange experiences.
At PCC, International Education Week is usually a week-long, district-wide celebration of world cultures and internationalization on our campuses and in our communities. There is typically a variety of internationally-focused programming (events, speakers, workshops, and more) on each campus for students, staff, faculty, and community members to be involved in. Because of our remote status due to COVID-19, IEW will look different this year. All activities and events will be held online (see details by day below). Coordinated by the Office of International Student Services and planned mostly by PCC's international student leaders, IEW features internationally-focused activities and events happening each day – check the schedule below to see how many you can join! In addition, we've added sections below for on-demand learning and resources so you can expand your knowledge of international education topics on your own.
If you'd like more information about IEW events around the country, check the US Department of State's IEW website. And if you'd like more information about IEW related readings, research topics, and more, check the PCC Library's special IEW page.
For more information, contact Tiff Hayes or visit the Office of International Student Services website. You may also sign up for the PCC International Student Newsletter or follow PCC International Student Life on Facebook, Instagram, and Twitter.