Counselor profiles
Angelina Davis MS, CRC, LPC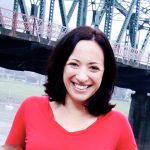 As a PCC Counselor, my goal is to provide a safe space for students to contemplate and/or make changes in their lives. I believe with the right tools and support, we can all grow and move through difficult times and come out stronger and more skilled. I hold a strong belief in the dignity and worth of all people, which translates into a client-centered approach. Values of this approach that I hold include: individuality, independence, privacy, partnership, choice, dignity, respect, rights, equality and diversity.
My practice ​​areas and specialties include students who experience a disability (physical, learning, math anxiety, ADD), transition and adjustment, identity development/journey, anxiety and depression, grief and loss, career (especially those looking to retrain and identity around this), relationships, parenting (infertility or loss of a child), transition & adjustment, and International/ESL students.
I use a client-centered approach in helping students through the application of cognitive, behavioral and systematic counseling strategies using a trauma-informed lens.
When I am not at PCC, I enjoy spending time with my family (usually at a baseball field), hiking, skiing, running, reading and eating good food.
Anne O'Reilly, MA, LPC
As a PCC Counselor, my goal is to support each student in exploring their lived experiences, aspects of identity, inner and outer resources, and the systems impacting them in order to recognize and learn new ways to move forward in pursuing their personal, academic, and/or career goals. I believe that people are experts on their own lived experiences and that counseling can offer an opportunity to process emotions/experiences, gain new insights/perspectives, find meaning and strength, and feel heard and seen within the counseling relationship in a way that supports them in doing the next best thing for themselves.
My practice areas and specialties include providing counseling/psychoeducation to students who have experienced trauma, students impacted by economic, racial, sexual, and gender oppression, queer, trans, and gender-diverse students, non-traditional students, first-generation students, and those navigating anxiety, depression, interpersonal violence, or academic struggles.
I apply an equity and social justice lens to counseling and utilize a strength-based,  trauma-informed approach, incorporating Acceptance and Commitment Therapy (ACT), mindfulness practices, Cognitive Behavioral Therapy (CBT), and collaborative/relational problem-solving.
When I'm not at PCC, I enjoy hanging out with family and friends, going on nature walks with my dog, digging in the dirt, and reading.
Carly Clark, MS, LPC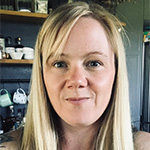 As a PCC Counselor, my goal is to support all students in achieving personal, academic and professional success. I believe that the difficulties we experience make sense in the context of our lives. I believe that each individual holds the innate wisdom essential for healing and for creating a meaningful life. I believe that counseling can be a safe space to explore what is creating distress in your life as well as exploring paths to healing and meaning.
My practice areas and specialties include supporting first generation students, students experiencing general, social and/or test anxiety, helping students cultivate mindfulness practice and self-compassion, helping students to create and sustain healthy relationships and communication strategies as well as organization and behavioral strategies for academic and professional success.
I use trauma informed and strengths-based practices. I employ a range of tools to support growth and cultivate self-compassion including cognitive behavioral, narrative and behavioral activation therapies strategies rooted in a person-centered approach.
When I'm not at PCC I enjoy spending time with my family of humans and animals (dog, cat, goats!). I also enjoy cultivating meaningful friendships, finding new ways to make art and organizing closets and clutter!
Catherine Lee, MA, NCC, Licensed Counselor Associate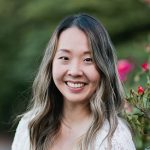 As a PCC Counselor, my goal is to work together with you to move closer to your goals, and to provide a safe space for you to process through your thoughts and emotions. I believe change is possible, and counseling can be a powerful space to closer align to our values and find some relief to the emotional burdens that we carry around.
My practice areas and specialties include anxiety, perfectionism, trauma management, racial identity.
I use techniques from Solution Focused Therapy, CBT and DBT and enjoy utilizing breath work and grounding techniques in counseling as well. Overall however, I like to focus on the relationship with my clients and seeing what comes from providing space to one's inner experiences.
When I'm not at work, I enjoy taking walks in nature, finding new places to eat & most of all I also enjoy spending time with my dog- a stubborn but adorable Frenchie named Roni.
Craig Wickenberg MA, LPC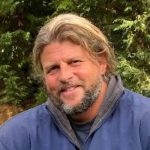 As a PCC Counselor my goal is to help students manage the challenges that can arise from the academic, emotional, and relational stressors of being a college student that get in the way of feeling good and doing well in school. I believe counseling can provide opportunities for students to share personal experiences, engage in self-reflection, and develop trusting connections.
My practice areas and specialties include helping students foster personal awareness, address suppressed mood, manage social anxiety, maintain effective relationships, and improve confidence and self-esteem. Additionally, I continue to study the Enneagram personality model and for students with an interest, offer guidance on how to apply it's teachings to enhance personal growth.
I draw from a variety of modalities including the application of cognitive, behavioral, and narrative strategies, which address making desired changes in thinking and behavioral patterns. I also incorporate experiential activities that include the use of movement and props which can provide healing and connecting experiences to augment traditional talk therapy.
When I'm not at PCC, I enjoy swimming, chess, taekwondo, being the best dad I can be, and camping with my family.
Emily Somervell, LCSW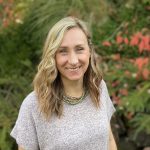 As a PCC Counselor, my goal ​​is to help individuals achieve personal growth and wellness through the use of a collaborative counseling relationship. Together we identify your values, explore thinking patterns, highlight your strengths, and examine barriers that may prevent you from reaching your goals. In counseling, we work toward building and strengthening your skills so that you feel confident and prepared to take necessary action to solve problems, face your challenges, and do things that make life better.
Part of my approach involves sharing skills to handle difficult thoughts and feelings more effectively so they have less impact and influence over you. I believe that trust and safety are important factors in the therapeutic process. My goal is to work together as a team to identify what is important to you and to create change in order to build the life you want to live.
My practice areas and specialties include assisting individuals with depression and anxiety, affirming LGBTQIA2S+ experiences, exploring race and social justice, crisis counseling, grief counseling, and working with people with chronic illness.  I have worked with individuals struggling with the impacts of trauma, grief and loss, identity development, and life stage transitions.
My style is collaborative and I value an intersectional framework in counseling sessions. I utilize Acceptance and Commitment Therapy, Cognitive Behavioral Therapy, Mindfulness, and Solution Focused Therapy.
When I'm not at PCC, I enjoy being in water (oceans, lakes, rivers, pools, you name it I'm there), spending time with my family, and enjoying the beautiful landscape of the Pacific NW.
Jackie Elliott, MS, LPC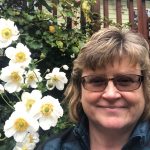 As a PCC counselor, my goal is to assist students in successfully meeting their educational goals. I believe that students can improve the quality of their lives and be successful in college by understanding and changing their thoughts, feelings, and behaviors.
My practice areas and specialties include working with ABE/GED/ESOL students; international students; nursing students; older students returning to college for a career change; students who are brand new to PCC- regardless of age- who need support adjusting to and navigating the college system; students experiencing grief/loss. I enjoy providing telehealth counseling to students who prefer to access counseling remotely or who need the flexibility this option provides.
I use an eclectic approach when working with students, with an emphasis on Cognitive Behavioral Therapy strategies. I enjoy establishing a meaningful relationship with each student, helping to support them in resolving their issues.
When I'm not at PCC, I enjoy gardening, reading fiction, watching movies, walking my dog, Norman, and spending time with my partner, family, and friends.
Jim Earley, MA, LPC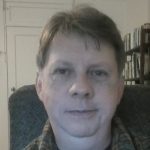 As a PCC Counselor, my goal is to provide professional, personalized counseling for students to support meaningful school experiences and, beyond that, meaningful lives. I help students best when I help them make meaningful and healthy choices. I am an existential counselor, but this is just a fancy way of saying that I help clients cope with the uncertainty that is life. In my experience, the best way to approach this uncertainty is to know yourself, know your values, both culturally and personally, know what means something to you, and thoughtfully choose your pathway forward into that uncertainty, adjusting as you go because life is not predictable.
My practice areas and specialties include working with anxiety, especially social anxiety, but I apply attachment theory and family systems to help sort through relationships and family issues as well.
I use existential approaches, motivational interviewing, attachment theory and systems theory mostly, but at times I use cognitive approaches and more direct experiential approaches, too.
I've lived about half my life in the rain (Washington State and Oregon) and half in the sun (New Mexico and Arizona).  I've learned that I need both rain and sun. Now I do my best to spend time in New Mexico when I am away from work and that replenishes me. I love New Mexico and Oregon.
Rhen Miles, MSW, CSWA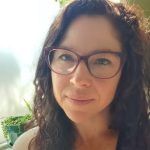 As a PCC Counselor, my goal is to foster a space for students that feels safe for them to share what they are experiencing, feeling, and needing without judgement. I believe that there is deep value in the healing capacity of relationships. This requires the growth of a sense of safety through being seen, heard, and valued for all parts of self that one brings into therapeutic settings. Exploration around identity, privilege, power, and oppression can be a powerful tool for creating a collaborative therapeutic relationship as well as reducing any internalized blame, shame, or stigma.
I work with my clients to increase awareness of emotions, needs, and boundaries. I value collaboration and center the expertise of whomever is seeking services. I use Attachment theory, IFS (Internal Family Systems), DBT (Dialectical Behavioral Therapy), CBT (Cognitive Behavioral Therapy) and Mindfulness-based tools.
I am a movement artist, specifically circus arts, and I have found empowerment and healing through movement, performance, and the artistic process. I love animals and plants and find healing in relationships.
Sofia Khan, LCSW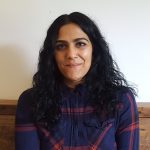 As a PCC Counselor, my goal is to help students create meaningful change in their lives. I believe ​​therapy can be one way of exploring a deeper connection with yourself and finding your power in embodying that deeper connection.
My practice areas and specialties include anxiety, depression, life transitions, relationship concerns, academic stress, and identity based concerns for people of color and LGBTQIA+ folk.
My support has been informed through a relational-cultural, and anti-oppressive lens to prioritize the potential of a safe space for folks. I practice using trauma-informed CBT, ACT and other modalities while incorporating warmth, honest feedback, and respect in navigating your goals.
​​When I'm not at PCC you can find me on a hiking trail or trying out a new food cart!
Tammy Dowd Shearer, LPC (OR), LMHC (WA)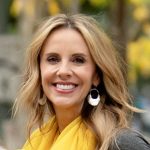 As a PCC Counselor, my goal is to create a welcoming and affirming environment that allows students to be their authentic selves, safely explore their concerns, and make meaningful change. I believe that a large part of my role as an advocate for mental health includes actively engaging in social justice, anti-racist, and equity work in order to create greater access to mental health care for all students.
My practice areas and specialties include: anxiety; depression; trauma; adjustment/transition; student intersectional identity development; and academic skill-building. I especially enjoy working with first generation college students, Veterans and military families, parents/single parents, survivors of trauma, and students exploring and developing their intersectional identities.
I use a holistic, trauma-informed, race-informed, disability-informed, and LGBTQIA+ affirmative approach incorporating solution-focused, dialectical-behavioral, cognitive-behavioral, and mindfulness strategies.  I infuse my personal style of authenticity, compassion, acceptance, and humor to connect with clients.
When I am not working, I am most likely spending time with my blended family: my husband; our three teenagers; and our dog (a Vizsla). I find joy in morning coffee, the warmth of the sun, riding my bike, paddle boarding, the beach, attending Broadway musicals, and connection with dear friends.