Remote counseling options
PCC Counseling is offering individual and group counseling services as well as social work services through a remote telehealth platform.
To make an appointment, call 971-722-8153 or use our counseling request form.
Social work services: see our weekly social work drop-in times for assistance finding and accessing resources (No services on August 3, 2021)
PCC Counseling resources
See the complete list of groups and workshops, plus videos and resources.
Crisis resources
If you are experiencing a mental health crisis, please contact the crisis line for the county in which you live:
Clackamas County: 503-655-8585
Columbia County: 800-294-5211
Multnomah County: 503-988-4888 or 1-800-716-9769
Washington County: 503-291-9111 (se habla español) / TDD: 1-800-735-2900
Yamhill County:  800-560-5535
See more off-campus mental health resources.
Who we are
PCC counselors hold master's or doctoral degrees in counseling, social work, psychology or closely related fields. Most are licensed or certified by state or national boards. Our mission is to assist a diverse population of learners to develop and accomplish personal, educational, and career goals in an atmosphere that encourages the full realization of each individual's potential.
What we do
PCC offers free, short-term counseling to currently enrolled students (excluding Community Education). Service eligibility begins two weeks prior to a given term. In counseling, we discuss personal concerns students may be facing and work with students to develop new ways of addressing concerns. Many concerns are addressed within eight sessions or less.
Personal counseling
Addiction concerns
Anger management
Assertiveness
Cultural identity
Depression and anxiety
Gender identity and expression
Goal-setting and decision-making
LGBTQIA+ identity
Loss and grief
Men's issues
Mental health information and referrals
Multicultural counseling
Relationship issues
Self-confidence and self-esteem
Stress management strategies
Title IX issues

Dating and domestic violence
Gender equity
Sexual harassment and sexual assault
Stalking

Unrealistic expectations
Women's issues
Career counseling
Career classes or individual appointments
Career interest and personality type inventory assessments
Assistance to choose or change careers
Interpretation of self-assessment tools for interests, skills, values and personality type
Referrals to the Career Exploration Centers for career research, internet resources, résumés, informational interviewing and job shadowing
Career decision-making
Educational goal setting to support career choice
Crisis counseling
Individual short-term crisis intervention for students suffering from acute emotional distress
Support, assessment and appropriate referrals
Resource and referral
Support navigating PCC student support services

Connection to PCC resources

Identification and referral to community based resources

Assistance applying for resources
College success and retention
Adjusting to an academic culture
Navigating college systems
Older learner concerns
Time-management skills
Identifying learning barriers
Motivation toward academic goals
Balancing school, work and family
Reducing test anxiety
College grievances or complaints
Referral to campus learning support services
Coping with problems in classes
Scholarships and other financial resources
Support and advocacy
Confidentiality
Counselors practice under professional standards that prohibit the disclosure of any information that students tell them during a counseling session, unless you authorize your counselor to disclose protected information or under limited specific circumstances. Exceptions or limitations to confidentiality may include: risk of harm to self or others; abuse of a minor, elder or vulnerable adult; health or medical emergency; scheduling; or other disclosures as required by law. Counselors will review confidentiality and limits to confidentiality with you.
Counselor profiles
Cascade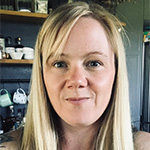 Carly has been at PCC for 14 years. During this time she has provided counseling and taught classes such as College Survival, Study Skills, Managing Test Anxiety, Stress Management and Human Sexuality. Carly has a Masters Degree in Counseling and is a Licensed Professional Counselor in Oregon. Carly works from a strengths-based and trauma-informed lens. Her areas of interest include supporting first generation students, students experiencing general, social and/or test anxiety, helping students cultivate mindfulness practice and self-compassion, healthy relationships and communication strategies, helping students develop organization and behavioral strategies for academic and professional success and supporting all students as they complete their academic journey at PCC.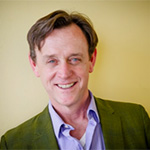 Mike holds an M.Ed. In Special Education and an MA in Counseling. He was a special education teacher in Seattle, New York City, and Portland for 33 years and has been a practicing therapist since 2011. In his work and life, Mike welcomes diversity of all kinds. He is particularly interested in discovering and supporting his clients' sense of individuality and awareness of their inner lives. He brings many years of experience with and knowledge of school systems, transition to college, and learning challenges to his work at PCC. Other areas of interest include creative process/performing arts, LGBTQ issues, and race and social justice.
Javelin L Hardy, CSWA Master Level Social Worker, Clinical Social Worker Associate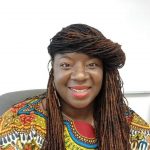 It is a joy and privilege to work at Portland Community college that I attended and received my Associates Degree in Criminal Justice in 2002. I completed my Bachelors in Social Work at Concordia University in 2008. I received my Master's Degree in Social Work from Portland State University 2012. I have twenty-five years' experience working with adults with mental health and substance issues and educating families. I'll be bringing to Portland Community College skills at working with adult justice systems, courts, the state health and human service system. I have six years' experience working with Veterans who served in Afghanistan and Iraq. My areas of specialty are anxiety, depression, women's emotional health, family therapy, trauma treatment, and substance abuse/dependence. I have three years' experience working in Psychiatric care as well as outpatient mental health services. I'm certified in various trauma informed methods. I bring 25 years of experience and training of culture perspectives relating to Trauma informed Care in the African American community. I worked twelve years in the criminal justice system supporting students at Portland Community college change their lives. I became Clinical Social Worker to help people on their path to healing in order to live a healthier and happier life. I believe in holistic approach to health-in order to be whole one must work on their mental/physical and spiritual being. I am the mother of two adult sons and a grandmother. I'm from Louisiana and I love cooking Southern foods, traveling and writing poetry.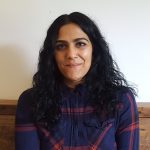 I joined the PCC Cascade counseling team in the Fall of 2019. I received my Master's degree in Social Work from The University of Texas at Austin in 2015 and have since become a Licensed Clinical Social Worker . I have a background of helping to empower people in community mental health, residential, and school-based settings. My support has been informed through a relational-cultural, and anti-oppressive lens to prioritize creating a safe space for folks.  I like to incorporate warmth, humor, honest feedback, respect, and creativity as we work through concerns you are navigating. I have experience supporting folks in managing anxiety, depression, life transitions, relationship concerns, academic distress, and identity based concerns for people of color and LGBTQIA+ folks. My goal is to help people create meaningful and positive changes to their lives. I strive to help people live in a way that invites deeper fulfillment and balance by harnessing their natural ability to cope with stress, emotional pain, and trauma.
Rock Creek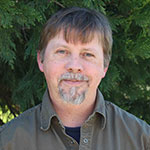 Jim earned his MA in counseling and guidance from New Mexico State University and is a licensed professional counselor in Oregon. After careers in professional writing and teaching writing, he became a counselor with the intention of working with college students. An existential counselor at heart, he approaches counseling by assessing where his clients are developmentally and then working with them to make meaningful and effective life choices. This often involves finding better, more adaptive ways of thinking about ourselves and our relationships with others.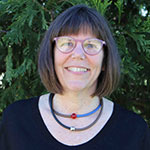 Nancy Stoutenburg counsels students with the intention of deepening the purpose and meaning in their lives. Her philosophy is grounded in a holistic systems approach, including family and educational systems. Nancy has experience working with individuals on issues with anxiety, depression, identity, relationships, self-esteem, life transition and career. She received her MA in Systems Counseling from the Leadership Institute of Seattle at Bastyr University. Before coming to PCC, Nancy was the career counselor at Pacific Northwest College of Art. She has been a counselor at PCC since 2001.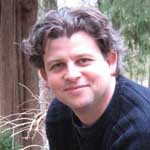 Craig has found his professional calling as a mental health counselor at PCC and is dedicated to helping college students achieve academic goals and foster personal well-being. His journey to becoming a counselor includes various professional and life experiences which he draws upon to support students through a relationally guided approach. As an undergrad, Craig studied Business Economics and Environmental Science, while at the graduate level he completed Master's programs in Counseling Psychology and Organizational Management. He holds an Oregon Teaching License, National Counseling Certification, and is a Licensed Professional Counselor.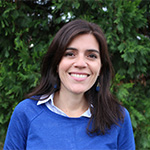 Magdalena Avila Echenique received her Masters in Psychology at Cordoba National University, Argentina. She is bilingual (Spanish). She grew up in Argentina where she acquired professional experience working in a variety of public and private institutions (State Prison Counseling Service, Children's Hospital Child Abuse Program, Psychotherapy Programs, Universities, Human Resources Agencies, and Private Practice).
She approaches therapy with a client-centered and emotional process focus and aims to create a safe space for students to explore their feelings, behaviors, relationships and cultural issues. She enjoys working with culturally diverse populations. Her professional interests include assisting students with college/life transition and adjustment, emerging adulthood, anxiety, depression, self-esteem, family and interpersonal issues.
Southeast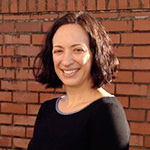 Angelina (she/her/hers) is the Counseling Department Chair at the Southeast Campus. She has been counseling and teaching career guidance classes at PCC for 15 years. She has a Masters in Counseling Education from Portland State University with a focus in Rehabilitation Counseling. She holds a national certification as a Certified Rehabilitation Counselor. Angelina uses a client-centered approach in helping students through the application of cognitive, behavioral and systematic counseling strategies. Her underlying belief is in the dignity and worth of all people. Areas of interest include students who experience a disability, veterans, transition and adjustment, identity, anxiety, and injured workers looking to retrain.
Sylvania
Tammy (she/her/hers) holds a Master's Degree in Rehabilitation Counseling from San Diego State University. She brings over 15 years of experience counseling and teaching students in higher education settings. Tammy practices trauma-informed, race-informed, and disability-informed brief therapy by incorporating solution-focused, holistic, dialectical-behavioral, and cognitive-behavioral strategies. Counseling interests and experience include: Veterans and military families; anxiety; depression; adjustment/transition; student identity development; and academic skill-building. Tammy is an advocate of social justice, equity, and the dismantling systems of oppression; she actively engages in anti-racist work, believes Black Lives Matter, and is LGBTQIA+ affirming.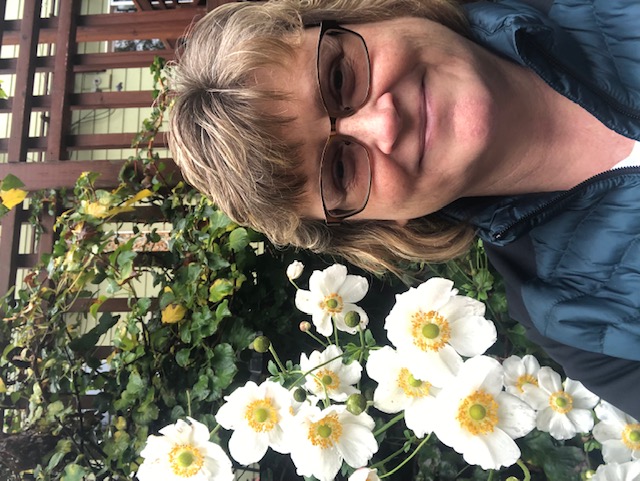 Jackie Elliott (she/her/hers) earned a Masters degree in counseling from Portland State University in Counselor Education in 1999. She has several years' experience working with students in different college settings. Some of this work includes teaching ESL, coordinating Literacy volunteers to tutor students, working with students with disabilities, and advising students in the Sylvania ROOTS Program. In her current role as a counselor, Jackie particularly enjoys working with students who are new to the college experience. She has counseling experience in areas of career, life transitions, school issues, domestic violence, self-esteem, stress management, women's issues, depression, grief/loss, cognitive/communication skills, and GBLT issues.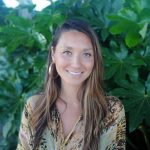 Sheena Ino (she/her/hers) found a sense of community and connection when she came to Portland Community College in August 2014. As a Licensed Clinical Social Worker, her work begins with the understanding that people hold multitudes through lived experience, identity, community and are the experts of their own lives. She worked in crisis intervention, sexual & relationship violence advocacy, community mental health, higher education, hospital social work, and substance use & addiction. Areas of interest include anti-disposable practices of care, social justice and challenging her privilege, intergenerational healing, unlearning toxic diet culture, and emotionally intelligent leadership. Outside of work, she enjoys nature, listening to podcasts, and staying up on pop culture news.
D'vorah Maya, MA, LPC Intern, NCC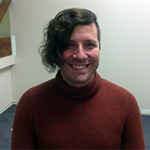 D'vorah (she/her/hers, they/them/theirs) is delighted to be co-facilitating the Queer/Trans/Non-Binary Counseling Process Group at PCC starting this January. She received her Master's degree in counseling from Lewis & Clark College, and has since been working as a mobile crisis counselor while operating a part-time private counseling practice. D'vorah has a passion for working with individuals and communities impacted by economic, racial, sexual and gender oppression, and she continuously strives to address and challenge her own areas of privilege and unconscious bias. She uses a counseling approach that is strength-based, collaborative and trauma-informed, and she honors the power of relational connection and embodied wisdom to bring meaning and healing to our lives.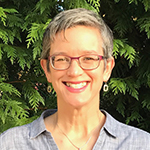 Anne O'Reilly (she/her/hers) is currently serving as the Counseling Department Chair at Sylvania Campus. She has been with the Counseling Department since 2008, and with PCC in various student support positions since 1993. Anne holds a Master of Arts Degree in Counseling and is a Licensed Professional Counselor. She works from a student-centered approach, supporting students in owning their individual, interpersonal and cultural strengths, identifying their inner and outer resources, and moving forward with personal, academic, or career goals. Anne brings many years of experience working with college students from a wide variety of backgrounds, including first-generation college students, BIPOC students, undocumented students, LGBTQ2SIA+ students, and international students. Anne applies an equity and social justice lens to counseling and practices with a trauma-informed approach incorporating mindfulness practices. She assists students in addressing issues around anxiety, depression, identity, multicultural concerns, LGBTQ2SIA+ concerns, college success, and life transitions.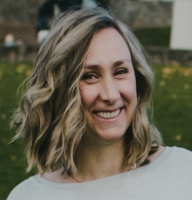 Emily Somervell (she/her/hers) holds a Master's Degree in Social Work from Portland State University.  She is a Licensed Clinical Social Worker (LCSW) with over eighteen years of experience working with children and adults in counseling, mentoring, crisis response, and in healthcare settings. Emily practices trauma-informed care and uses cognitive-behavioral, acceptance commitment, and collaborative-problem solving strategies.  Special areas of interest include: working with students in crisis, students experiencing anxiety and depression, students with chronic illness, and creating an environment for equity.