Sustainability Leadership Council
The Sustainability Leadership Council (SLC) is a cross-district council that coordinates implementation of the Climate Action Plan and other operational and educational efforts in line with the college's commitment to sustainability. The council is co-chaired by the Director of Facilities Management Services and the Rock Creek Campus President. The SLC provides recommendations to the Cabinet and annual updates to the Board of Directors. If you are interested in joining, please send an email to briar.schoon@pcc.edu.
SLC Co-Chairs
Tony Ichsan
Director of Facilities Management Services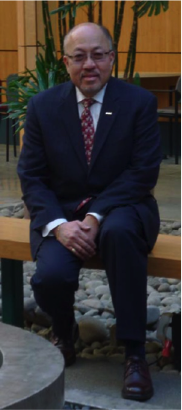 Tony Ichsan ARM, CEFP, LEED™ AP is the Director of Facilities Management at Portland Community College, and is responsible for PCC's built and natural environment.  He serves as co-chair with Dr. Sandra Fowler-Hill of the PCC Sustainability Leadership Council. Under his purview are the district-wide programs for sustainability, planning, design, construction, college architect, maintenance, operations, environmental health and safety, energy management and central distribution services. These departments support the success for over 85,000 students at 4 campuses (including a 245 acre college-farm) and 7 centers that encompass 2.5 million gross square feet on 416 acres. Tony's commitment towards creating a sustainably aware culture begins in this division and continues throughout the PCC community.
With over 30 years of higher education experience, his involvement in sustainability and environmental conservation, goes back to the early 90's with the formation of a task force of California public and private research universities and agencies (e.g. Cal. Dept. of Toxic Substance Control) focused on creating a regulatory provision for the unique wastes produced by research labs. This evolved a decade later into better facility designs with the creation of "Labs 21" and the LEED rating system developed by the then newly-emerged USGBC.  With this keen commitment towards balancing sustainability and the learning environment, Tony continues to be proactive for social justice, innovative operations, eco-friendly design efforts, and energy efficiency, through advocacy and enhancement of PCC's sustainable initiatives and core theme commitment.
Dr. Sandra Fowler-Hill
Rock Creek Campus President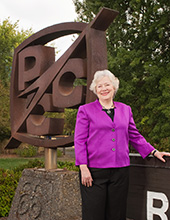 Dr. Sandra Fowler joined PCC April 1st 2014. She serves as co-chair of the PCC Sustainability Leadership Council. She brought 30 years of experience in higher education from the Washington State Community College System. She has a passion for student success and focuses her time and energy at PCC on developing relationships on campus and in the communities of Washington and Columbia Counties.
Sandra takes great pride in the PCC-Rock Creek Campus's sustainability commitment. Recent additions to the Campus include a 35,000 sq. ft. solar array that provides approx. 60 percent of the energy needs of Building 9, a 72,000 sq. ft. building that is the busiest service and event facility at Rock Creek. In addition, the campus Learning Garden is a classroom, art gallery, vegetable and fruit garden and meditation site. It is also home to PCC's first Earthen Oven, built by the BCT department and capable of cooking pitas, pizza and outstanding cookies. Sandra is the Executive Sponsor for the Energy Trust's Strategic Energy Management Initiative at PCC-Rock Creek.
SLC Sub-Committees
Laura Ward 
Sub-Committee – Scope I: Focuses on efforts to reduce emissions from natural gas, refrigerants, and stationary fuels use.
Sub-Committee – Scope II: Focuses on efforts to reduce emissions from electricity consumption.
Laura Ward, Energy Resource Conservation Manager, preforms as the college's energy manager. Laura comes to PCC with a degree in Mechanical Engineering and 25 years of experience in energy management. She has worked for large companies that provide Energy Savings Performance Contracting ( ESPC) in existing buildings such as Hospitals, College Campus', K-12 schools, pharmaceutical production facilities, industrial facilities, etc. Laura also has a long history of working with the Energy Trust of Oregon and can bring in incentives as well as ongoing energy savings to the college.
Mark Gorman
Sub-Committee – Scope IIIa: Supports transportation demand management to reduce commute emissions.
Mark comes to PCC from the private sector where he managed the Transportation Demand Management program for Intel Corporation's 11 locations in the U.S. The U.S. Environmental Protection Agency recognized Intel's program as the best of any FORTUNE 500 company for three consecutive years. Mark's background in marketing and communications brings a unique creative approach to the program. He has been a featured speaker at transportation conferences around the U.S.
Esther Forbyn

Sub-Committee – Scope IIIb: Targets initiatives to reduce supply chain and solid waste-related emissions.
Esther is the college's Sustainability Analyst, maintaining and tracking various sustainability indicators such as greenhouse gas (GHG) emissions. She supports department leadership in studying new and proposed sustainability programs. Esther is a proud Portland Community College alumna and holds a Bachelor of Arts in Environmental Studies-History from Reed College. Prior to her role as Sustainability Analyst, she interned with the Center for Biological Diversity and was a founding board member of the Klamath Lake Land Trust. With support from a Mellon Environmental Studies Fellowship she founded Birds to Know, a bilingual outdoor education project aimed at increasing environmental justice in Portland. In her free time Esther enjoys gardening, kayaking, and birdwatching.
Heidi Sickert
Sub-Committee – Sustainability in Education: Works to promote sustainability education and provide curriculum-related resources.
I've lived in Portland for over a decade and chose the Pacific Northwest because of its amazing natural environment and vibrant, active communities. Throughout my career, I've been fortunate to work in the public and private sectors managing programs and processes with a focus on sustainability, and effective management and training processes in the U.S. and abroad. I hold a Master's degree in Sustainable Development from the University of Pittsburgh and I'm a Certified Sustainable Building Advisor (CSBA) through the U.S. Green Building Council.
I'm currently Adjunct Business Faculty at Portland Community College where I also manage a 4-year sustainability grant from the National Science Foundation (www.locate-stte.org) and serve as Chair for PCC's SPARC Council (Sustainable Practices for Academics and Resources Council). In my spare time, I serve as a sustainability/ management consultant, co-founded a local non-profit organization (CNRG: www.cnrg-portland.org), and helped publish PCC's 2013 Climate Action Plan.
My vision is to see sustainable practices become standard practices in our daily lives, businesses and organizations. "Progress is impossible without change and those that can change their minds can change anything" George Bernard Shaw
Joe Culhane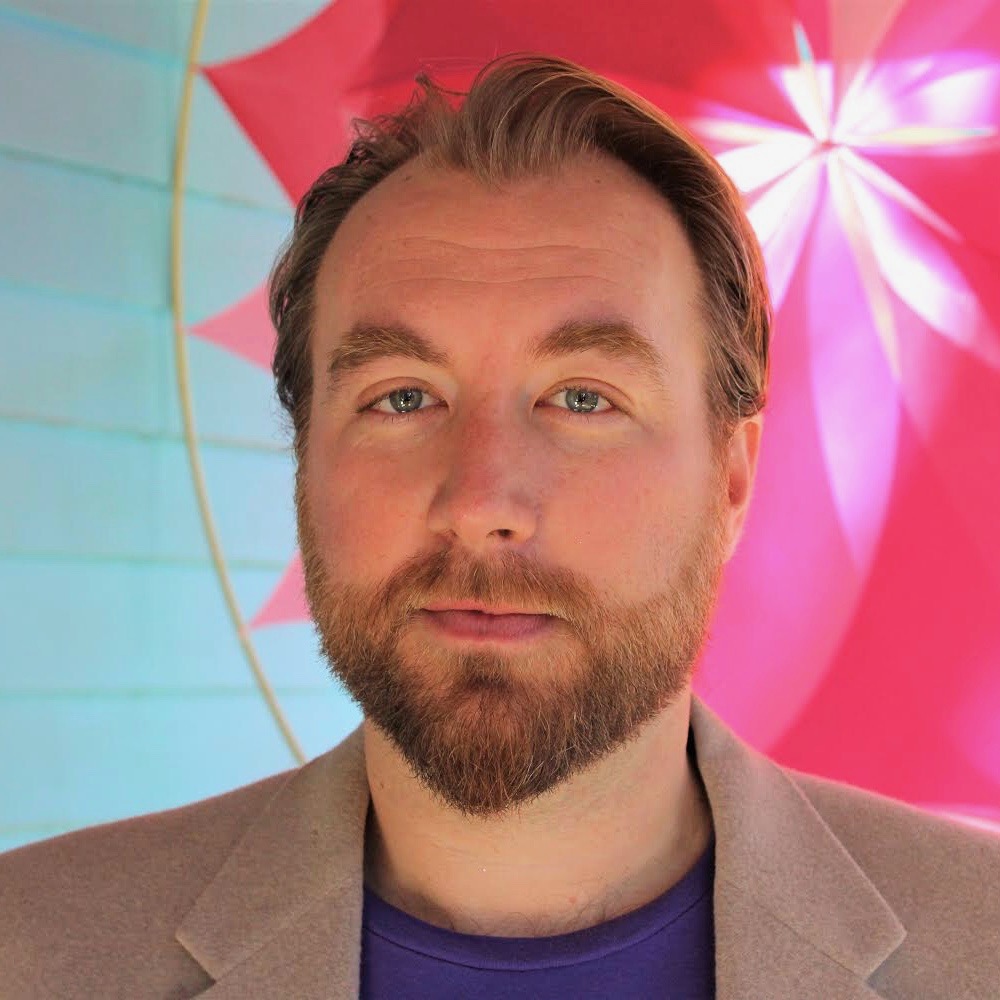 Sub-committee – Outreach: Increases awareness of PCC's sustainability programs and initiatives internally and externally to the college.
Joe Culhane is a student at Portland Community College and is presently the Cascade Campus Director of Student Resources and Environmental Justice Coordinator through Student Leadership. He is on the PCC committee for The Green Initiative Fund, a student member of the Sustainability Leadership Council, as well as the Sustainable Practices for Academics and Resource Council (SPARC). He has also become an active member of the Greater Portland Sustainability Education Network (GPSEN), helping to create events between college students in the greater Portland area. Social Justice, equity, inclusion, and community resilience are also strong passions of Joe's and they inform all of his present and future academic and professional career choices. Joe's sustainable pursuits have him working towards a communications degree with a focus in environmental justice, sustainability, and Spanish.