Community Based Learning
Community-Based Learning (CBL) courses integrate reciprocal partnerships, community engagement, and critical reflection to meet course outcomes while developing individual, civic, and social responsibility. CBL students actively participate in the community while relating their experiences to the course.
Students say…
I'm glad my sociology class got me to start volunteering. It's something I've always wanted to do yet I needed a bit of a push!
I wasn't working on something that felt familiar and comfortable, I was in the process of learning completely new skills while at the same time applying them to my real life. I couldn't have asked for a more rewarding and challenging academic experience.
I loved asking the lady I was folding paper cranes with how long she lived in Oregon and suddenly her amazing life story came out to me unhindered.
This project has made me want to pursue my interests because I have gained confidence that I can and will do excellent things by virtue of my passion for them.
This project has shown me how important it is to go out and become a part of the community and in doing so has provided me with an invaluable opportunity to gain real-world knowledge that no textbook can teach.
The CBL student experience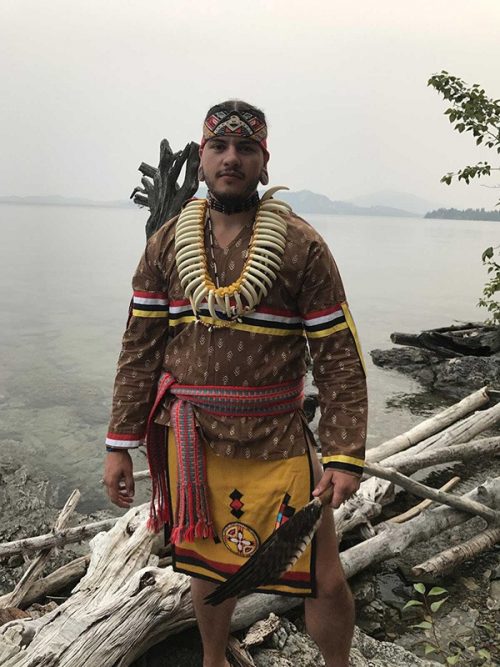 Lukas Soto attended PCC from 2015-17 and during his time at PCC he was exposed to Sociology. After taking a SOC204 course he found new love with the discipline and decided to take several other sociology courses. Two of the courses that he took had a Community Based Learning component to it, which is something that he greatly benefited from. Lukas was able to combine his love for storytelling, culture, identity, and social justice into his schoolwork, which was pivotal for him deciding to pursue a degree in sociology. Lukas is currently working on completing his Bachelor of Science from Lewis & Clark College. He is leaning towards majoring in sociology or anthropology but is also exploring the field of psychology. Outside of the classroom, Lukas spends his time working to uplift communities of color, LGBTQ+ identified folks and doing outreach to people struggling with substance use issues. The things Lukas learned in taking sociology at PCC deeply enriched his life and have been a huge tool in his ability to lead and serve his community in a meaningful way.
These instructors use CBL in their courses
To find a CBL Sociology course, email any of the above instructors, or check the PCC course offerings for classes with the CBL designation.
For more information, contact Lisa George or visit the Community Based Learning website.