Faculty
View all Sociology faculty.
Joshua Bass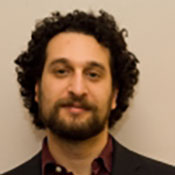 Joshua Bass has been teaching Sociology at the college level since 2004. He earned a BA in Religion from Oberlin College and a MA in Sociology from Portland State University. His scholarly interests include but are not limited to religion, inequality, race and ethnicity, and sociological theory. In 2015 he was honored with the John Eliot Allen Teaching Award for Sociology at Portland State University. He continues to teach at both PSU and PCC. When not teaching, he can be found in Southeast Portland practicing music, obsessing over fantasy novels, and being a family man. His classes include:
SOC 204 – Sociology in Everyday Life
SOC 205 – Social Change in Societies
SOC 206 – Social Problems
SOC 213 – Diversity in the United States
SOC 219 – Introduction to Sociology of Religion
Andrew Butz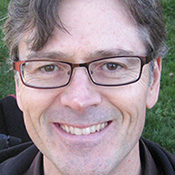 Andrew Butz, an Oregonian since Nikes were handmade by Oregon workers, is passionate about his dual challenge as a sociologist: 1) Being a "dispassionate" scholar, while also 2) working for world progress by sparking learners' sociological imaginations! Andrew has taught at various colleges and universities since the dawn of the social media age, but the PCC community has been his enduring partner in the 'activist-scholar' endeavor. Andrew's BS is in Technical Journalism from Oregon State U., and his Sociology MS is from Portland State University – where he is now completing Doctoral sociology research on "Selling Protest in the News" (begun at U. of British Columbia). While he has published nationally in The Social Science Journal (about the Portland phenomenon), Andrew finds more joy exploring music and the natural world with family and friends. His classes include:
SOC 204 – Sociology in Everyday Life
SOC 205 – Social Change in Societies
SOC 206 – Social Problems
Ben Cushing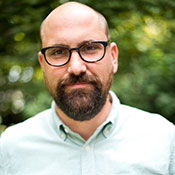 Ben Cushing's academic interests revolve around social movements, decolonization, and the social roots and implications of the climate crisis. How has our colonial past shaped our present and our dreams for alternative futures? What are responsible and effective methods for healing the social and ecological wounds inflicted by our colonial society? In the past, his work has focused on indigenous resistance and alter-globalization movements. More recently, he has been contemplating the relationship between place and social change. In his teaching practice, Ben attempts to foster a sense of community with his students. He sees the classroom as one space in which we can take account of the serious problems we face and build a sense of responsibility and agency in addressing them. His classes include:
SOC 204 – Sociology in Everyday Life
SOC 206 – Social Problems
SOC 213 – Diversity in the United States
SOC 215 – Social Issues & Movements
SOC 221 – Globalization & International Relations
SJ 210 – Social Justice: Theory and Practice
Michael Dawson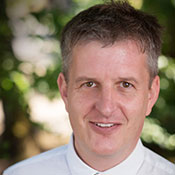 Michael Dawson maintains hopes for the progressive survival of the human species beyond our make-it-or-break-it century. He also believes, if this is to happen, it will require much wider and better cultivation of what C. Wright Mills called "the sociological imagination." Michael tries to be a vector for that effort. At PCC, Michael teaches "Sociology in Everyday Life" (SOC 204) from this perspective.
Jordan Durbin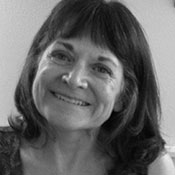 Jordan Durbin: After a long career in business management and as a human resource director, I returned to the University of Washington and earned my degree in sociology graduating magna cum laude. When I thought about my life, I recognized that I wanted to teach sociology at the college level. I completed my master's in sociology at Portland State University and my Ph.D. in public policy and procedures at PSU's Hatfield School of Governance.
My areas of interest are critical race and feminist theory, social inequality, and how the dimension of power is embedded in all forms of inequality. The most exciting aspect of teaching for me is providing a rich learning environment in which students can develop core learning outcomes such as critical thinking and analytical skills that are demonstrated through writing and personal communication skills. Using these skills, students can more deeply understand the complex and rapidly changing social world we live in and create meaning in ways that resonate with each person. My courses include:
SOC 204 – Sociology in Everyday Life
SOC 206 – Social Problems
SOC 218 – Sociology of Gender
Heidi Ebensen
Heidi Esbensen: I received my undergraduate and Master's degree in Sociology from Portland State University. My primary interests/research areas are in single fathers and masculinity and gender more broadly. I am also interested in and pursuing research into transfer students and how to support that change with academic best practices. The latter interest directly follows my passion for community college education after beginning at PCC. I try to include real-life observation and community involvement in each of my courses as general practice. I feel that making academic life matter in everyday living is a major part of education. At PCC I am also involved with tutoring at the Student Learning Center (SLC) and working with the Advancement of Educators Committee (AEC) and belong to the Pacific Sociological Association, also working with their community college committee. My courses include:
SOC 204 – Sociology in Everyday Life
SOC 206 – Social Problems
SOC 218 – Sociology of Gender
Ricci Elizabeth
Contact Ricci Elizabeth.
Lisa George
Contact Lisa George.
Colin Gilmore
Contact Colin Gilmore.
Heather Guevara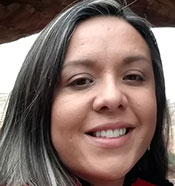 Heather Guevara received her M.S. in Sociology in 2006 from Portland State University. Her specialty areas include Sociology of Education, Latinos in Education, Non-traditional College Students, Diversity in Higher Education, and Qualitative Methods. She has taught at PCC since 2006 and served as a part-time advisor at PCC before that. It addition to serving the PCC community as an instructor and department chair, she has served as a consultant on a number of focus group projects centered on "giving voice" to the diverse student experiences at PCC. Heather teaches both online and face-to-face.
Jamee Kristen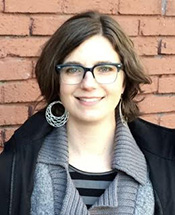 Jamee Kristen is a full-time faculty member at the PCC Rock Creek campus. In addition to teaching, Dr. Kristen serves on the district-wide Learning Assessment Council and participates in many projects and conversations related to program assessment including the MSC: A Multi-State Collaborative to Advance Learning Outcomes Assessment. Dr. Kristen is also the Faculty Department Chair for Sociology, Psychology, Geography and Women's Studies at the PCC Rock Creek campus.
Previously, at the University of Nebraska-Lincoln, Dr. Kristen taught and worked in public policy research as both a project manager and research analyst. She also taught at Roanoke College (Salem, Virginia) and Southeast Community College in Lincoln, Nebraska. She completed a Ph.D. in Sociology from the University of Nebraska-Lincoln in 2001. Her courses include:
SOC 204 – Sociology in Everyday Life (also online)
SOC 205 – Social Change in Societies
SOC 206 – Social Problems (also online)
SOC 211 – Peace and Conflict
SOC 213 – Diversity in the United States
SOC 218 – Sociology of Gender
Aimee Samara Krouskop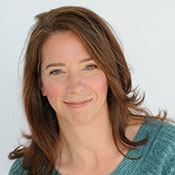 Aimee Samara Krouskop instructs sociology classes that incorporate her fifteen years of international experience contributing to innovative and sustainable social change. She has evaluated fair trade relationships, supported civil war survivors in Latin America, worked human rights protection in conflict zones of Colombia, designed cross-agency collaboration for emergency relief with the United Nations, and served as a Human Rights Commissioner for the City of Portland. Aimee earned her MA in Sociology at the University of Houston, focusing on human rights and international development analysis. Aimee is currently exploring how indigenous wisdom is contributing to key global issues in need of social change. Her courses include:
SOC 204 – Sociology of Everyday Life
SOC 213 – Diversity in the United States
SOC 211 – Peace and Conflict
Jeannie LaFrance
Contact Jeannie LaFrance.
Jerry Loveless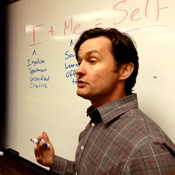 Jerry Loveless: Hello there! My name is Jerry Loveless and I'm a Sociology Instructor here at Portland Community College. I teach Sociology in Everyday Life (SOC 204) and Social Problems (SOC 206).
My journey in higher education began at Grays Harbor Community College in Aberdeen, WA, where I studied Criminal Justice. Since then I received my BAS in Sociology (with an emphasis in Criminology) from the University of Montana before attending graduate school here at Portland State University, where I earned an MS in Sociology. I have been teaching higher education Sociology courses ever since and am loving every minute of it!
I am truly passionate about teaching Sociology. I feel sociology is one of the best disciplines for developing critical thinking skills while increasing students' understandings of the perspectives and ideologies of others. I believe these objectives can be met through actively engaging students with the course material (e.g. social theory, concepts, and ideas) and challenging them to think differently about the world in which they live (i.e. through examining the larger social structure and encouraging students to apply the different sociological perspectives to real-world examples and their personal lives). These types of exercises can lead to increased critical thinking and student understanding that will serve both society and the individual well, regardless of which career students choose to pursue!
My professional career also includes over a decade of experience working in social services. First with victims of personal violent crime, then I mainly focused on working with at-risk youth in both residential or foster care programs. Locally, I spent 2.5 years working for Morrison Child and Family Services.
Other fun facts: I love music (e.g. playing, listening, supporting), I also like to ride my bike, watch football (Go Seahawks!), play chess, and enjoy the great outdoors!
Kim Smith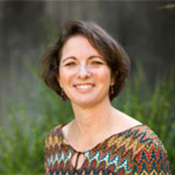 Kim Smith received her Ph.D. in sociology from Indiana University, specializing in environmental sociology and social movements. She has taught sociology at Portland Community College (PCC) since 1996 and is the Director of the Greater Portland Sustainability Education Network (GPSEN), acknowledged as a Regional Center of Expertise (RCE) on Education for Sustainable Development (ESD) by United Nations University. She currently serves on AASHE's Board of Directors and is an International Fellow with the U.S. Partnership for ESD. She has served as PCC's Service-Learning Coordinator, Teaching Learning Center Co-Director, and Training Coordinator for PCC's Summer Sustainability Institute, and works closely with many non-profits. She is committed to offering hope for a sustainable future through education and civic engagement. Her courses include:
SOC 204 – Sociology in Everyday Life
SOC 205 – Social Change in Societies
SOC 206 – Social Problems
SOC 215 – Social Movements
SOC 228 – Introduction to Environmental Sociology
Niki Toussaint
Contact Niki Toussaint.
Maria Wilson-Figueroa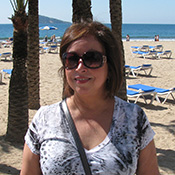 Maria Wilson-Figueroa received her Ph.D. in Sociology from Utah State University in 1990; her dissertation topic was Migration Among Young Latinos: A Longitudinal Study. She joined Portland State University in 1990 with joint appointments with the State Data Center, the Department of Sociology and the Department of Urban Studies. In 1998-1990, she taught at Tarleton State University, Texas until she returned to her beloved Northwest in the year 2000 when she joined Portland Community College. While at PCC, Maria has taught Sociology and Women Studies courses. She has published her work in the Journal of Rural Sociology and Journal of the Family.
Khalil Zonoozy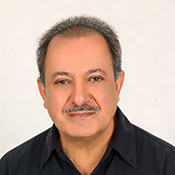 Khalil Zonoozy has been an adjunct faculty of Sociology at PCC since January of 1989, where he has taught the General Sociology courses regularly. With an extensive background in Sociology of Religion, he designed, develop​ed and successfully taught Soc. 219, "Religion and Culture" for several years at PCC. He is the recipient of PCC 2016-17 "Leaders of Diversity, Equity, and Inclusion Award" for creative, inclusive, impactful teaching, curriculum design, and facilitation. Also, a member of PSU faculty for over 30 years, Professor Zonoozy is, presently, an adjunct Assistant Professor in the University Studies Department where he has taught his popular "Equalizing Access to Justice Senior Capstone" course for 15 years. He has also served as a faculty member in PSU Urban Studies and Planning, teaching Community Studies, for several years. With a long history of Civic Service, he has served on several task forces, commissions and non-profit boards, including, as the vice-chair of Oregon Supreme Court Task Force on Racial/Ethnic Issues in the Judicial System, 1992-94. Khalil Zonoozy is also the Co-founder of the Oregon Center for Spirituality and Health, a nonprofit educational/research organization advocating a holistic approach to health, medicine, and well-being. Also, he is Founder and President of Global Academy for Education and Training, committed to advancing global education, understanding, and partnership. As an advocate for the environment, Khalil Zonoozy has represented the National Wilderness Society in the Nation's Capitol in Washington D.C., speaking for the preservation of Arctic National Wildlife Refuge.