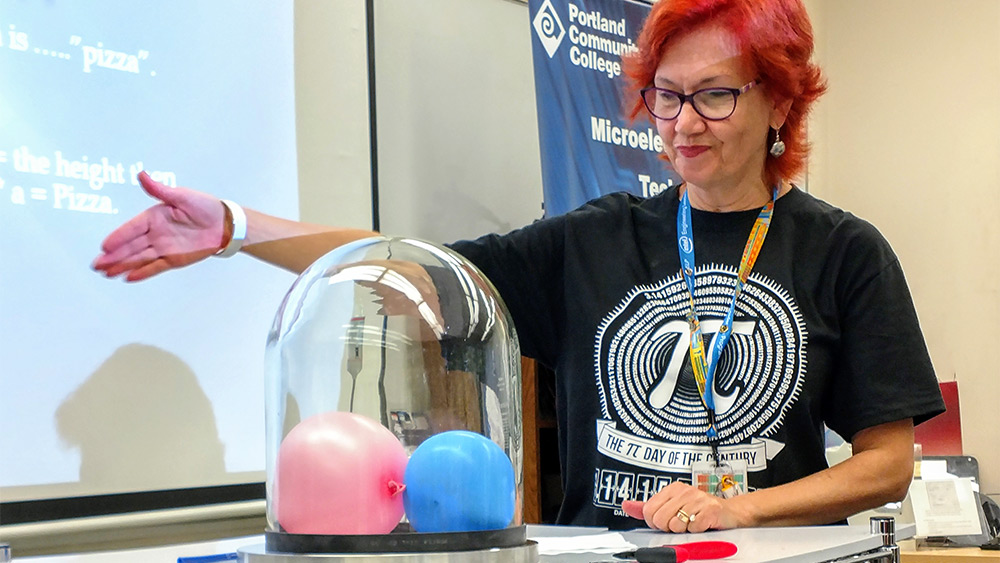 Why choose Physics at PCC?
Physics is the scientific discipline that describes the natural universe at its most fundamental level. Physics provides you a new understanding of how the world is ordered and appreciation of its beauty.
Degrees and certificates
PCC offers many options to meet your goals: short-term certificates, two-year degrees, and university transfer options.
Degrees and certificates by number of terms to complete

| Award | Length | Financial aid eligible | Currently accepting students? |
| --- | --- | --- | --- |
| University transfer | 2 years at PCC + 2 years at university | | |
What will you learn?
Class information
Subjects of instruction include:
Atoms, matter, and heat
Force, motion and energy
Galaxies and cosmology
Solar system
Stars and stellar evolution
What will you do?
Physics is relevant to a broad range of academic pursuits including chemistry, biology, engineering, medicine, and liberal arts.
Next steps
Applying to PCC is free and only takes a few minutes.Apply now

Not quite ready to apply?
We can help you get the info you need.