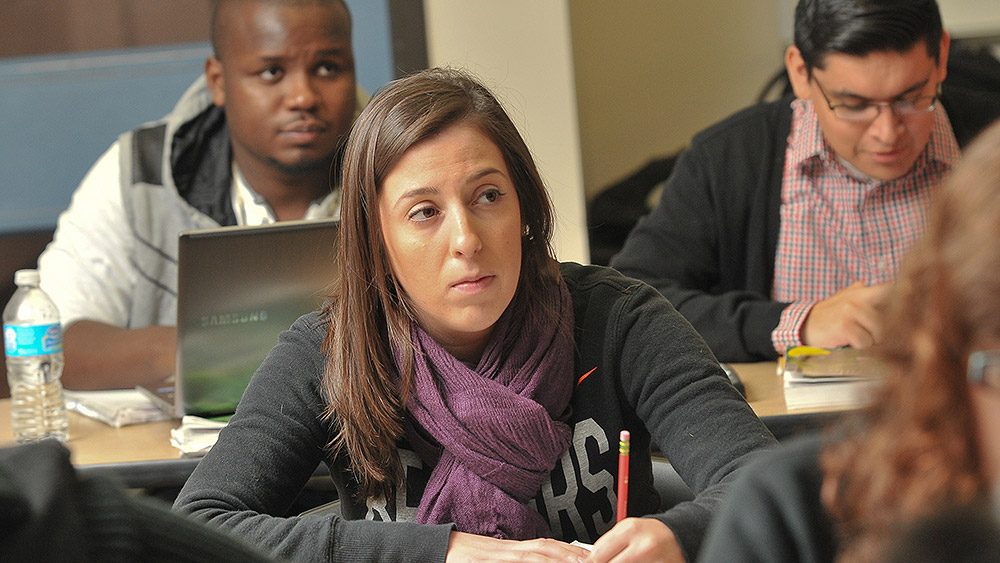 Marketing requires a great deal of enthusiasm as well as basic business skills. Marketing managers may study business trends and try to adjust products or services to better fit consumer demands. Marketing representatives may deal with media contacts, working to position the company to leverage public relations opportunities. Further, marketing personnel may also work in advertising, direct sales, or distribution. Marketing is pervasive.
The Oregon Employment Department projects strong marketing job growth through 2027 in the Portland area.
Why choose Marketing at PCC?
Salary
Marketing salaries range based on experience and role.
In PCC's Marketing program, we promote learning basic business skills to provide a strong foundation, enabling you to specialize in the area you choose. Our business and marketing program places graduates in successful local companies.
View other Business Administration degrees and certificates offered at PCC.
Degrees and certificates
Awards with a icon can be earned completely online, or you can choose a mix of online and on-campus classes.
What will you learn?
You will receive a solid education because of the well-rounded curriculum we offer, providing not only courses in:
Class information
Accounting
Business
Economics
Small business management
Speech and other skills
What will you do?
As a graduate of the PCC Marketing program, you will have a wide range of job opportunities:
Advertising
Convention and trade show promotions
Developing new business
Distribution
Management
Marketing communication materials
Merchandising
Promotions
Purchasing
Sales
Supervision
Next steps
Applying to PCC is free and only takes a few minutes.Apply now

Not quite ready to apply?
We can help you get the info you need.