Homepage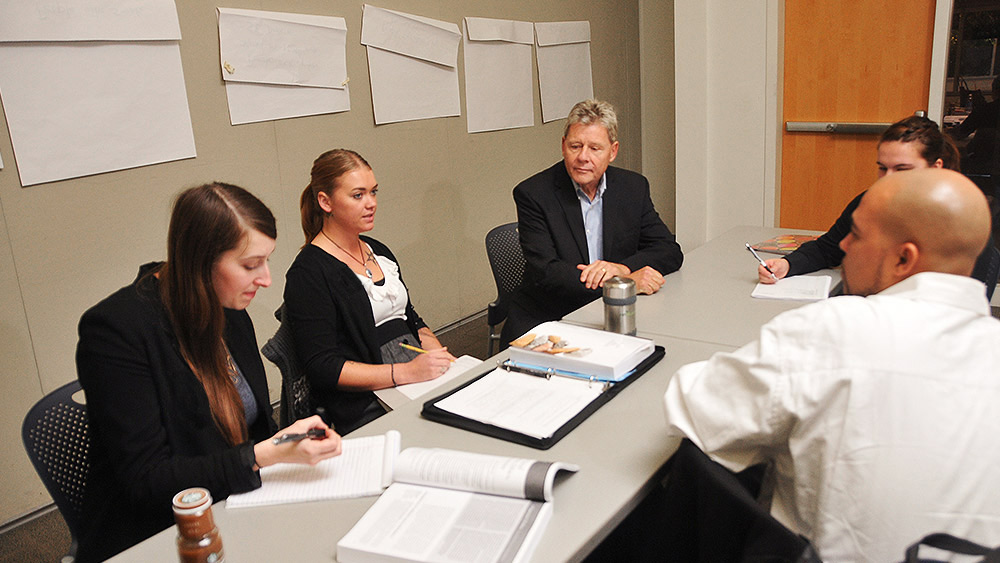 Business management involves more than just understanding corporate practices, policy, marketing, accounting principles, and standard procedures. It also requires working well with employees to help them achieve career and performance objectives. In this way and others, management supervisors provide the framework in which a successful business can thrive, not just survive.
The Oregon Employment Department estimates there are nearly 1,000 openings for managers per year in the Portland metropolitan area.
Why choose Management at PCC?
Salary
Management salaries vary a great deal based on the organization and the position's responsibilities. The Oregon Employment Department reports that the average salary for Portland-area retail sales managers is $44,909.
In the business world, leadership opportunities arise daily, and no matter what your role is, you need to be ready. The value of providing strong leadership and organizational consistency is critical to business management. That's why the Business Management program at PCC teaches fundamental business concepts, as well as the art of raising the human potential to its greatest heights.
View other Business Administration degrees and certificates offered at PCC.
Degrees and certificates
Degrees and certificates by number of terms to complete

| Award | Length | Financial aid eligible | Currently accepting students? |
| --- | --- | --- | --- |
| Associate Degree: Management | 2 years | | |
What will you learn?
Class information
PCC's Management program provides a well-rounded curriculum to equip you with essential management skills and concepts. Emphasis is placed on:
Accounting
Communication
Computers
Human relations
Finance
Management principles
Marketing
Office management
Organization
Personnel
Planning
Sales
Small business management
Program options include individualized study. Management is part of the Business Administration program Foundation for Excellence.
What will you do?
With a PCC Management degree, you could enter a business as a supervisor trainee, who will coordinate activities and guide personnel to attain operational goals. Management supervisors assign duties to workers and establish work schedules. You may also evaluate performances, recommend hiring, and perform promotions and dismissals.
Next steps
Applying to PCC is free and only takes a few minutes.Apply now

Not quite ready to apply?
We can help you get the info you need.