Homepage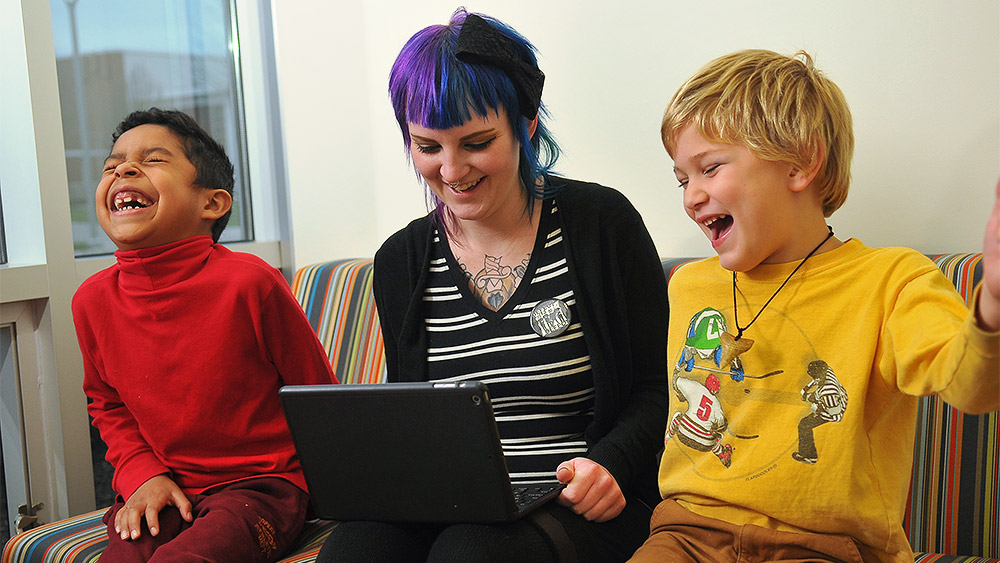 Our early years shape our lives. Research demonstrates that important growth in social, emotional, cognitive, linguistic, and physical development occurs from birth through 6 years of age. The early childhood educator – whether a teacher or child care provider – fosters childhood development and invests in children's future.
The Oregon Employment Division forecasts the employment of early childhood educators in the Portland metropolitan area will increase by 18.4% through 2027.
Why choose Early Childhood Education at PCC?
Salary
The Oregon Employment Division reports the average annual salary for early childhood educators in the Portland metropolitan area is $32,870.
Portland Community College's Early Childhood Education program offers you the skills to succeed in the world of early childhood development, early childhood education centers, preschool programming, infant and toddler care, and family child care programs.
The Early Childhood Education courses and credentials are designed to meet the needs of working students. All courses for the certificate and 85% of courses for the AAS degree can be completed through a combination of classes offered in the evening, on Saturdays, and online.
View all Child and Family Studies degrees and certificates offered at PCC.
Degrees and certificates
What will you learn?
Class information
Early Childhood Education graduates will acquire:
Excellent communication skills, including excellent verbal and written English skills
Understanding their role as professionals in the field
Ability to implement observation and guidance techniques to address children's needs
Ability to develop and plan activities and environments appropriate for individual children and diverse groups of children and their families.
It will be your job to help provide an environment that fosters growth and self-esteem – a place where children can thrive. You will:
Communicate with parents daily and in formal conferences
Develop and maintain environments where children thrive
Guide children individually and in groups
Identify and correct safety hazards
Maintain records
Observe and assess children
Plan and implement activities
Provide nutritious snacks
Refer families and children with special needs to appropriate community resources
Supervise assistants or other teachers
What will you do?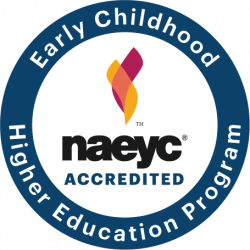 The AAS in Early Childhood Education at Portland Community College is accredited by the Commission on the Accreditation of Early Childhood Higher Education Programs of the National Association for the Education of Young Children, 1313 L Street, NW, #500, Washington, DC 20005. (202) 232-8777. The accreditation term runs from July 2018 through July 2024. See the ECE program outcome data for 2020-2021.

Graduates of this program are hired by:
Childcare centers
Head Start programs
Early Head Start programs
Parent cooperative preschools
Parents hire graduates as nannies
Private preschools and kindergartens
Public schools hire graduates as teaching assistants
Resource and referral agencies
Start their in-home childcare and preschool programs
Want to employ an ECE Student?
Contact Diane Jantze, Jobs & Internships Specialist, for details on how to post a job opening.
Transfer information

Prospective students should note that a completed not-for-credit credential (the CDA: Child Development Associate and the Oregon Registry Step 7) may apply to the Early Childhood Education program and the student's transcript for program credit. Please speak with a program advisor for more details.
Portland Community College's Early Childhood Education pathway agreement with Portland State University allows for up to 100 % transfer credits toward Portland State University's Child, Youth, and Family Studies degree when students are accepted into the program. Students are encouraged to check with PSU, a PCC academic advisor, and the University Transfer website for the most accurate and timely transfer requirement information.
Next steps
Applying to PCC is free and only takes a few minutes.Apply now

Not quite ready to apply?
We can help you get the info you need.