Student profiles
Our students are among the most motivated and dedicated students at PCC. When you arrive on a mission, you thrive.
Everyone attending BCT classes wants to be here for a reason: to get as much as they can out of this program and each other. As a result, they give back to one another too.
We feel genuine excitement for learning in our classes. Students tell us that their experiences at Rock Creek have been among the best educational experiences they have ever had.
One great benefit to our program is that students more or less move through as a group; so when you start out, you get to know people, and see them again and again. They become your friends, or they become your colleagues that you meet out in industry later, or they become both.
Matt Williams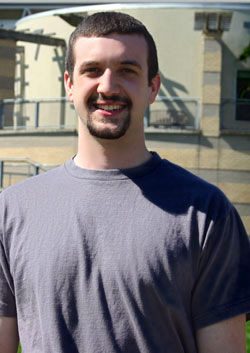 Design/Build Remodeler and Business Owner, BCT Alumni
Matt graduated several years ago with degrees from all three of the BCT programs. While in school, he worked at Home Depot to pay the bills, and to learn materials in the process. After graduation, he worked as a lead carpenter for five years in the design/build remodeling industry before setting out on his own. Matt is now the owner of Straight Line Design and Remodeling LLC in Portland. He began his relationship with the NKBA while in the BCT programs at PCC and is now an Associated Kitchen and Bath Designer (AKBA).
"They do an excellent job," Williams said of the construction program. "The instructors' knowledge and the courses are excellent. They are industry professionals who know what needs to be done. It's a fun teaching environment where you learn while you work on putting together each step of a house. This makes it easier to learn."
Williams loved the hands-on instruction. He said if the courses were like lectures, he would have had a harder time understanding the material. "This program is hands-on for sure," Williams said. "They not only show you how things are done, but the instructors make it interesting."
Nathan Davidson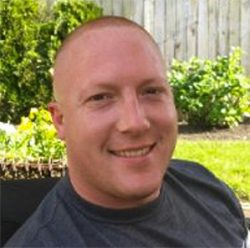 Project Manager, BCT Alumni
Nathan enrolled in PCC after years of working in hands-on construction. Leveraging his knowledge as a carpenter with tools he picked up in the evening through our Construction Management program, Nate moved from the field with R&H Construction into management as a Project Engineer. As building picked up quickly after the Great Recession, Nate found himself finishing school and taking on a job as a Project Manager all at the same time. He earned his PM chops on the New Seasons building on Williams. Nate moved from R&H to TEAM Construction in Vancouver, where he managed several million dollars of construction per year. In 2017, he moved to San Antonio, Texas, accepting a position as an experienced project manager with another multi-million-dollar company. Nate has also given back to BCT, returning to guest lecture in 2016 and 2017.
"I would not be where I am today without the help I've received from the BCT program and its instructors. I was given the tools and the opportunity to strengthen my skills, my abilities, and most of all my self-confidence."
Jason Butler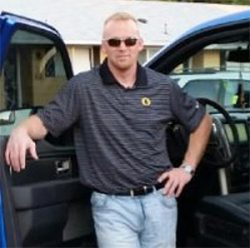 Project Manager, BCT Alumni
Jason joined the BCT Construction Management program looking to change his life. Despite years of experience, and a thirst for more, he found he was not getting the opportunity to advance in the industry that he loved. Jason quickly bonded with several other like-minded students, and together they all graduated, and they all moved into management positions. Jason recently returned to PCC as an Industry Professional, sharing his experiences on the job with our latest group of management students, offering advice, and giving back.
"This business is all about relationships. Helping others get what they need so that everyone has a successful project. I am a sub-contractor, so my job is to make life as easy as possible for my General Contractor. After all, we all want to have a great, quality project when we are done, we all want to make money, and we all want to have a satisfied customer who can't wait to work with us again."
Lonnie Lively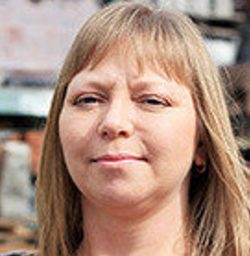 Superintendent, BCT Alumni
Lonnie believes in herself, and she came to believe in BCT. She knew that if given the opportunity, she could grow into a role as a construction project manager. While at PCC, no student was more dedicated to putting in the time to understand the material. When Lonnie graduated she took an internship with Skanska. Thanks to the relationships she developed on the job with Skanska, Lonnie later moved into a management position with O'Neill Construction, and now, after several years of on the job experience, she is a Job Superintendent with O'Neill. Lonnie has also returned to PCC to guest lecture in our Construction Project Management class and is an inspiration to the many successful women who have come through our program in recent years.
"The instructors were awesome. Shannon, Hilary, and Kirk were so supportive and knowledgeable. I learn new things on the job every day. The BCT Construction Management program at PCC made that possible. It took me a few years to find what I wanted to do in life, and I am so fortunate to have found it. I love what I do. I love building things."