Faculty
See all Building Construction Technology faculty.
Full-time faculty
We have four dedicated and motivated full-time faculty members, and each teaches to their specialties.
Kris Cowan and Kirk Garrison share oversight of our Hands-On Program, assisted by our BCT Tech Toby Harper. Kris is a former residential contractor and dedicated Habitat for Humanity supporter. Kirk is a former specialty concrete contractor.
Our Construction Management program is headed by Shannon Baird, a former Project Manager, who oversees the program and teaches some of the classes. Shannon advises continuing and incoming students.
Our Design/Build Remodeling program is headed by Hilary Campbell, an architectural designer and NKBA certified kitchen and bath expert. Hilary advises continuing and incoming students in the Design/Build program.
Shannon Baird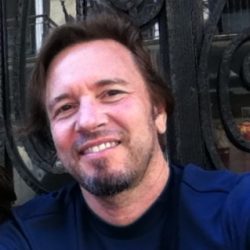 Shannon Baird, B.Arch., Oregon brings over 15 years of project management experience to the Construction Management program at Rock Creek. His management experiences include small residential remodels in Portland, high-end residential lofts in New York City, and a 210,000 sq. ft., 6 story department store in central Shanghai, China. Shannon graduated from the University of Oregon in Architecture, but his passion now is helping budding contractors realize their full potential.
Hilary Campbell
Hilary Campbell, CKD Hilary oversees the Design / Build Remodeling program at PCC, and is a Certified Kitchen Designer with the National Kitchen and Bath Association. Hilary has over 20 years of experience in the residential and commercial construction industry, acting as both a designer and a project manager. She has overseen numerous high-end residential projects, both new construction, and renovation. Hilary also has experience in the commercial sector, recently working on a theater project in Palo Alto, CA, and a dental clinic in Vancouver, WA. She received her Bachelor of Architecture from the University of Virginia, and a Masters in Architecture from Princeton.
Kris Cowan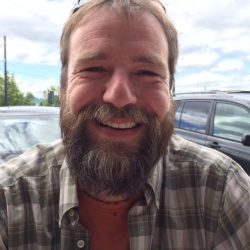 Kris Cowan brought his passion for high-performance residential construction, green building, and community involvement to PCC as a member of the full-time faculty in 2016, and we are very lucky to have him. Before joining the staff at Rock Creek, Kris was a Project Manager with Habitat for Humanity. He is committed to volunteer work and brings his passion for building and building community to work every day. Kris has also been a student in the BCT Construction Management program and plans to graduate this coming spring.
Brad Fox
Brad Fox grew up in construction. He is a local kid who worked for his father, who owned a residential construction company in the area. When his father retired, Brad took over the business. He has a deep history and a love for wood house construction. Before joining PCC, Brad earned a Master's Degree in Education and taught in the public schools. He began teaching our Hand and Power Tool Safety course as a part-time instructor and joined the full-time faculty in 2018.
Adjunct faculty
When appropriate, course work is instructed by adjunct instructors – professionals from the industry who come in to teach part-time. For example, a lawyer teaches the Construction Law class in our CM program, a natural builder teaches our Alternative Building Design course, and a cabinetmaker teaches cabinetmaking.
Bernhard Masterson
Bernhard Masterson is a Natural Builder who practices here in the greater Portland metropolitan area and teaches courses on alternative building design and construction materials and methods. He has experience in cob, straw bale, and earthen construction practices. Bernhard joined the BCT department in 2011 and teaches our Alternative Building Design course.
BCT 116 Alternative Building Design
Alan Mitchell
Alan Mitchell is a practicing attorney specializing in construction law. Alan joined the BCT department in 2013.
Corey Morris
Corey Morris is a licensed Architect in the State of Washington, and an expert in health care facilities design and construction. Corey joined the BCT faculty in 2012.
BCT 202c Business Principles for Constructors
BCT 213 Commercial Printreading
Bruce Poinsette
Bruce Poinsette has been involved in construction safety for more than 33 years. He is a Safety & Loss Control Consultant, for the Associated General Contractors of America, Oregon-Columbia Chapter, providing safety training and program evaluations for member firms since 1989. Prior experience includes being a Loss Control Consultant for a major worker's compensation carrier and working in various capacities for what is now Oregon O.S.H.A.
He began his career as a Safety Compliance Officer in 1973 and as a Safety Consultant in 1982. He is an O.S.H.A. Outreach trainer. He is a member and twice past president of The American Society of Safety Engineers, Columbia- Willamette Chapter. In 2003 the chapter presented him with the chapter's Safety Professional of the Year Award. He is also a member and past president of the Southeast Portland Rotary Club.
BCT 130 Construction Safety
Mike Raichart
Mike Raichart teaches our cabinetmaking and cabinet installation courses. Mike joined the BCT department in 2013 after a career in the construction industry as a cabinetmaker and installer.
BCT 219 Cabinetmaking
BCT 244 Kitchen and Bath Cabinet Installation
BCT students and staff are also supported by our Learning Skill Specialist Suzanne Najafdari. Suzanne helps students with College Admission, Financial Aid questions, Academic Plans, and Advising.