Entry-level Accounting Clerk, Career Pathway certificate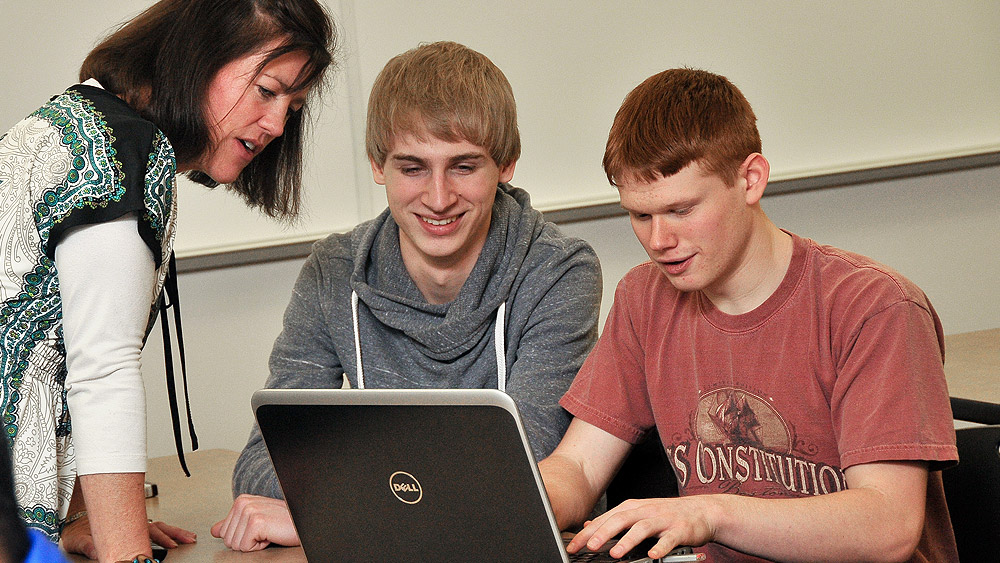 Do you like to work with numbers or money?
Interested in supporting the finance, payroll, or accounting operations in an organization?
Accounting jobs exist across all industries, with many pathways to advance and contribute to the field.
The Entry-Level Accounting Clerk Career Pathway prepares you for entry-level positions as Accounting or Bookkeeping Clerks.
Individualized coaching
As a Career Pathway student, you can get one-on-one support to help you access resources, services, and employment. You may also be eligible for financial support to help you with the costs of college.
Get connected
Award information
Awards with a icon can be earned completely online, or you can choose a mix of online and on-campus classes.
Degrees and certificates by number of terms to complete

| Award | Length | Financial aid eligible | Currently accepting students? |
| --- | --- | --- | --- |
| Career Pathway Certificate: Entry-Level Accounting Clerk | Less than 1 year | | |
Learn more about Business Administration and all 7 awards available »
Courses
Course listing for the 2022-2023 catalog year.
Course List
Code
Title
Credits

BA 101

Introduction to Business
4

BA 111

Introduction to Accounting 1
3

BA 131

Introduction to Business Technology
4

BA 228

Computer Accounting Applications
3
Total Credits
14
1

Students who have completed high school bookkeeping or have had work experience with full-cycle bookkeeping responsibilities should contact a business department advisor for potential substitution options.
Jobs
Accounting clerk, payroll clerk, office worker, loan interviewer, and more! The average wage for accounting and bookkeeping clerks is $36,000-$40,000 per year. Entry-level wages are typically $12-$16 per hour.
Finish your degree
The Entry-Level Accounting Career Pathway leads to additional Accounting degrees and certificates. Continue your education to give yourself more job opportunities and career advancement.
Is it for me?
Who: GED and High School graduates; Placement into Writing 121, Math 60. If you do not meet all the placement recommendations, contact us for other options.
When: Two terms, options to start fall, winter, spring, or summer term. An internship during or after course completion is strongly recommended to increase job options.
Program cost
Use the cost calculator to see the estimated costs. For more a detailed cost sheet contact Laurie Chadwick.
Next steps
Applying to PCC is free and only takes a few minutes.Apply now

Not quite ready to apply?
We can help you get the information you need.