PCC, partners celebrate new Hillsboro Airport education space for O-ACE project
Story by Alfredo Moreno. Photos by James Hill. | Start the discussion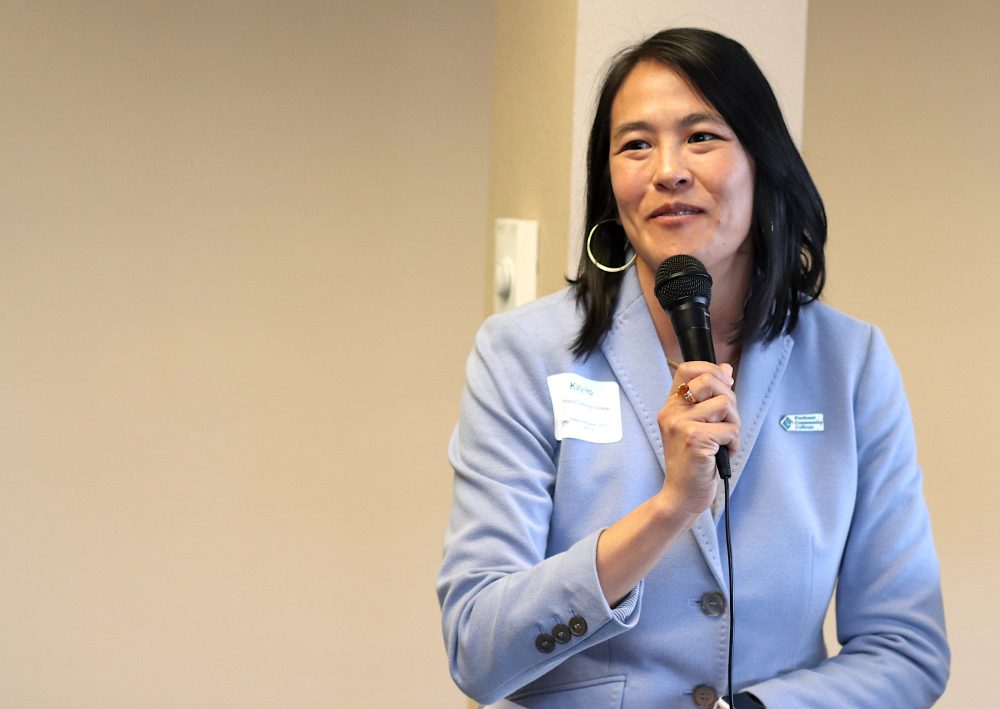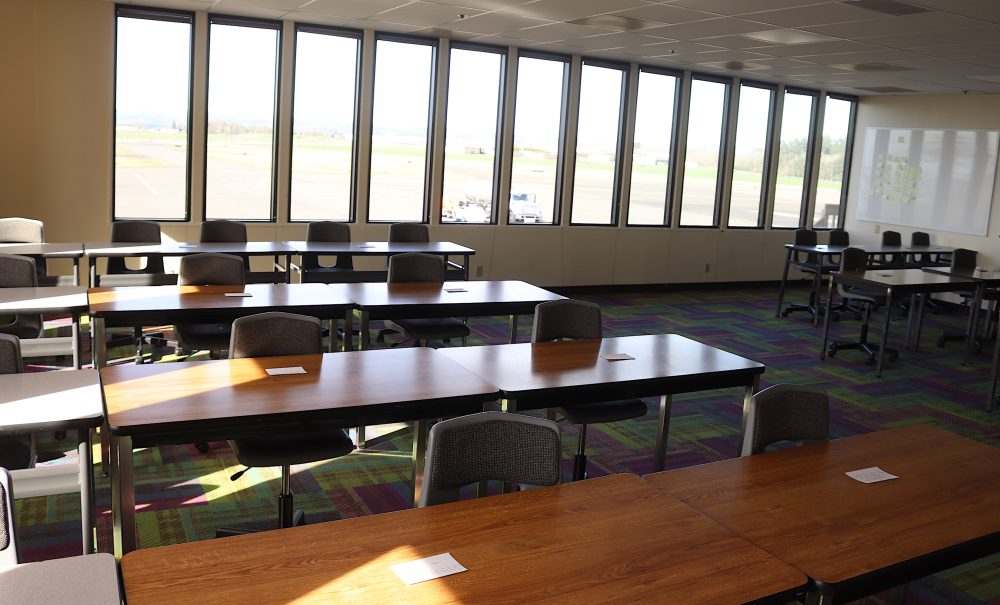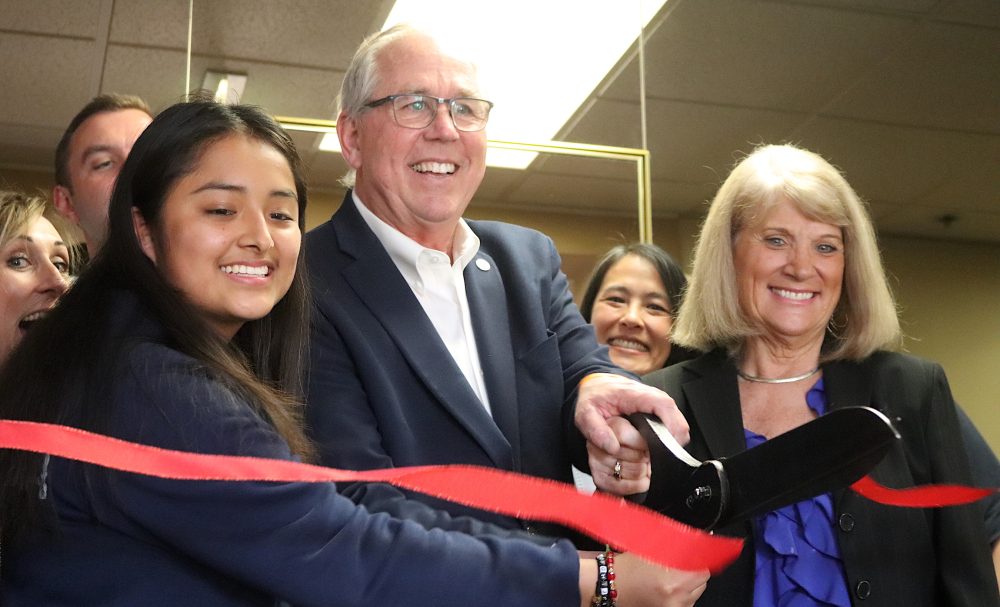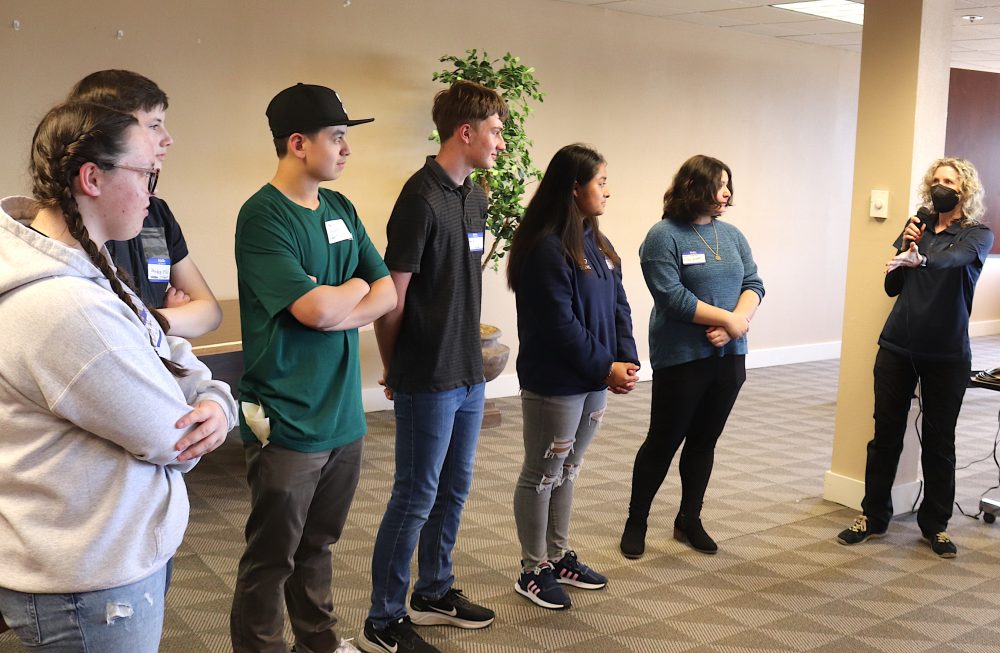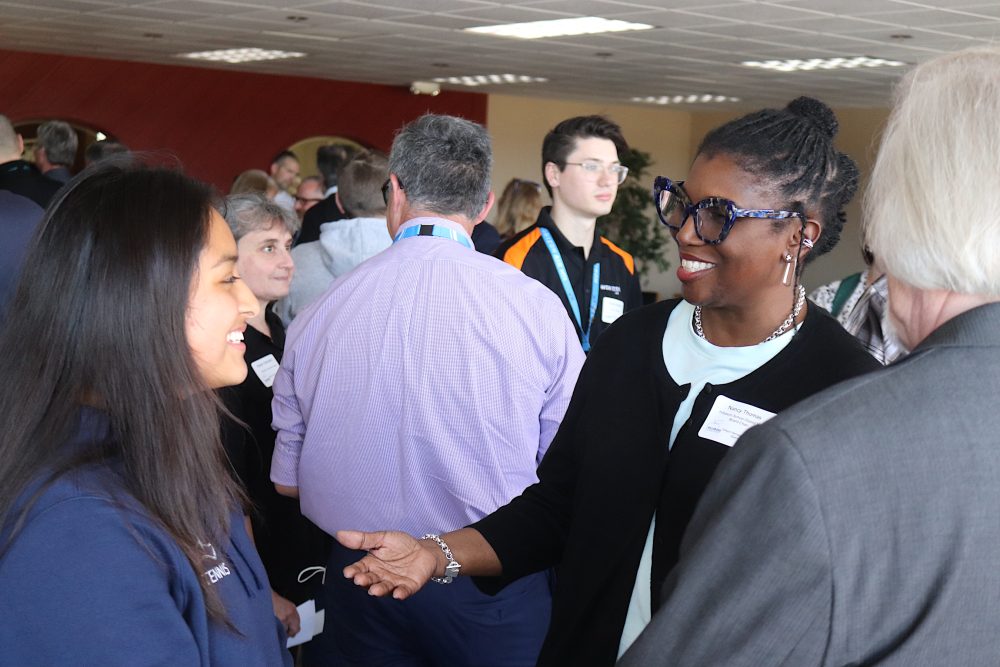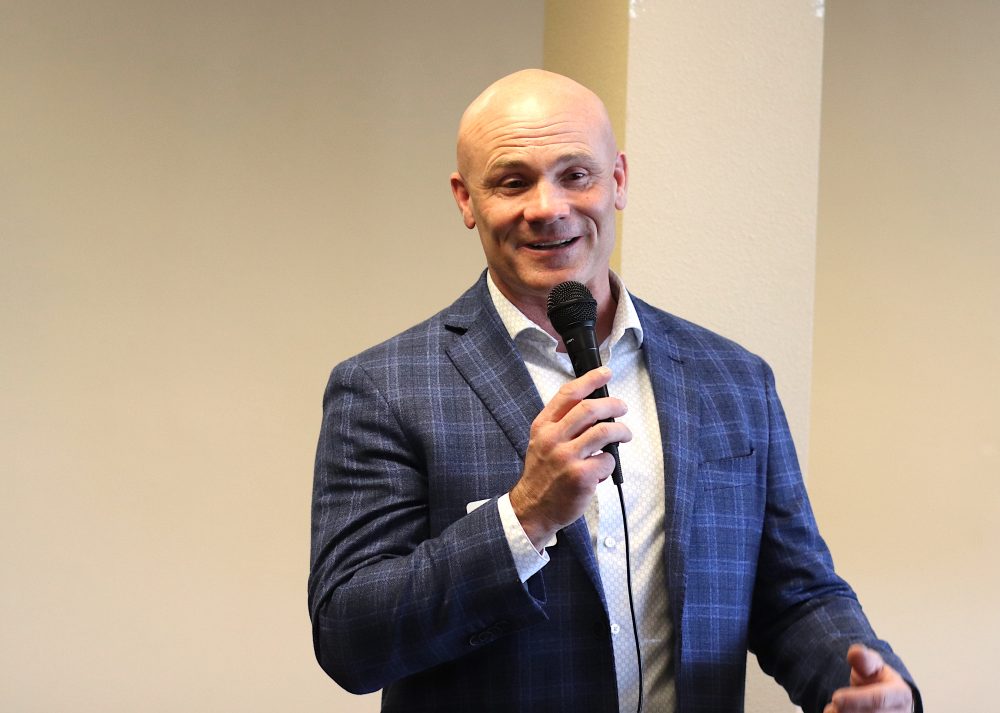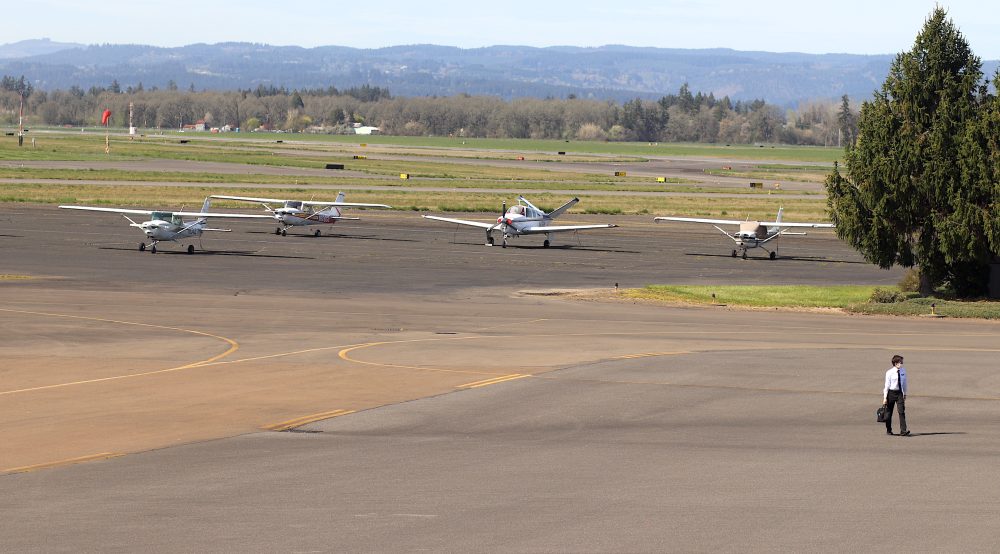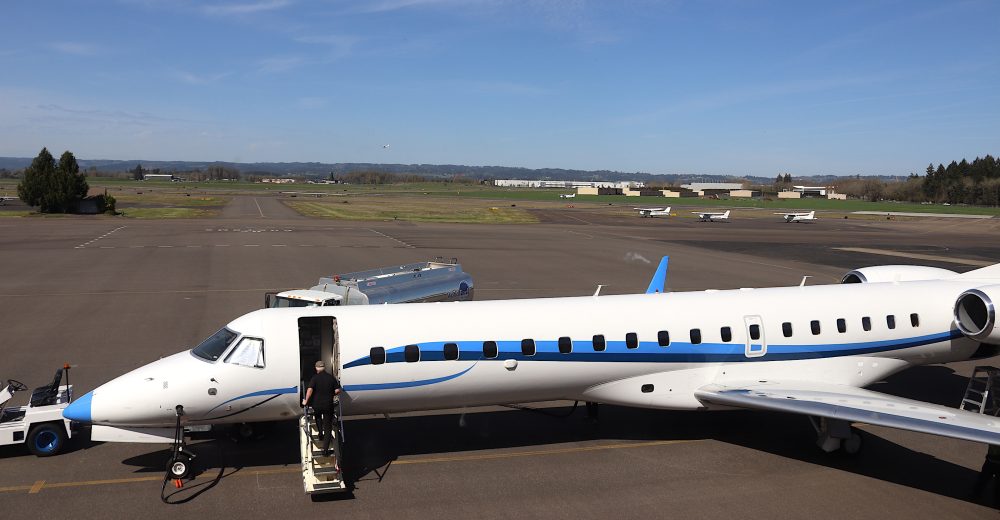 Together with partners from the Hillsboro School District, Oregon Airshow Charitable Foundation, Port of Portland and Alaska Airlines, Portland Community College celebrated the public unveiling of the dedicated education space for the Oregon Aerospace Careers for Everyone (O-ACE) program on April 7 at the Hillsboro Airport. 
O-ACE, which launched its first cohort in the fall of 2020, is a training pathway program for high school students interested in careers as aviation maintenance technicians, avionics technicians, or professional pilots. The program has been intentionally designed to address future employment shortfalls by diversifying the aviation industry, introducing more nontraditional and under-represented candidates, like women and people of color, to the field.
PCC's Aviation Science and Aviation Maintenance Technology faculty, led by Larry Altree and Marshall Pryor, helped design the curriculum for the classes to match courses offered in their programs. Students in the pathway can earn dual college credits through the college and will soon be able to take part in an extra-curricular flight club created and operated by PCC students.  
Vice President for Academic Affairs Katy Ho said the program is part of the college's commitment to creating a strong sense of belonging and well-being for every student, while simultaneously responding to community and workforce needs. 
"This type of proactive collaboration is at the heart of PCC's mission and vision to create pathways toward greater economic mobility," Ho said. "Working together with our partners, we're helping to create a future where the faces you see in the cockpits and hangers more closely resemble the diverse communities they serve."
Oregon Air Show Charitable Foundation board member Chris Barber, who was instrumental in bringing organizations together to make O-ACE a reality, said the ribbon cutting of the classroom space was an emotional experience.
"About four years ago we started on this journey together and we became friends and partners — this was a community coming together and that's what's exciting," he said.
The event offered the large crowd of attendees an opportunity to tour the new space, located in the former KUIK radio station studios at the airport's terminal building, for the first time. Thanks to the efforts of volunteers from the Hillsboro business community and funding from the Oregon Airshow Charitable Foundation, the bevy of small recording rooms were replaced with a spacious, light-filled classroom. 
Liberty High School sophomore Ivette Alonso Garcia was one of nine O-ACE students on hand for the ribbon cutting. A member of the initial 2020-21 cohort, Alonso Garcia said she has been thrilled by the opportunity to study aerospace.
"I go home everyday and tell my tell my mom, 'oh this is what I learned today' — I have to translate it — but it's been such a blessing and an amazing opportunity," she said.
Sitting at their desks surrounded by windows looking out onto the bustling airport tarmac, Alonso Garcia and her O-ACE classmates can clearly see their bright future in aerospace.