This content was published: January 22, 2020. Phone numbers, email addresses, and other information may have changed.
Pre-apprenticeship students preview project as a career building exercise
Photos and Story by Katherine Miller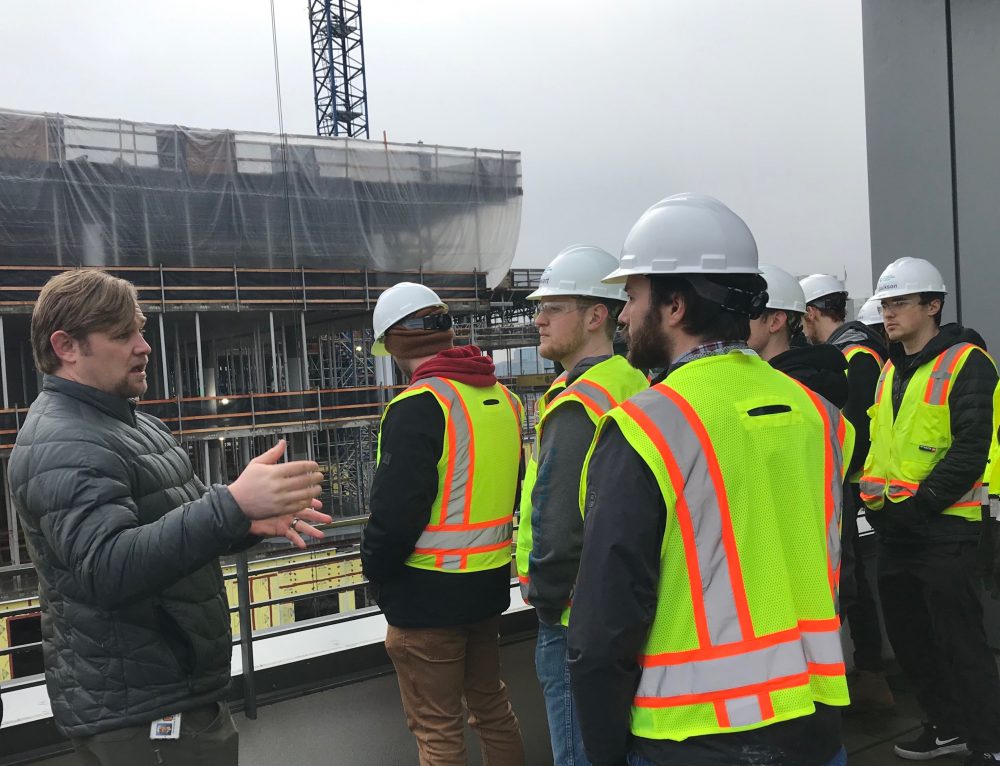 Chris Tinnin (left), Portland State University's project manager at the Fourth & Montgomery Building, helped lead a recent tour of Portland Community College students at the building's construction site in downtown Portland. The students had a bird's eye view of the site from a building at PSU, as well as an opportunity to tour inside the unfinished building. The students are enrolled in the Pre-Apprenticeship Career Pathways Program based at the Swan Island Trades Center.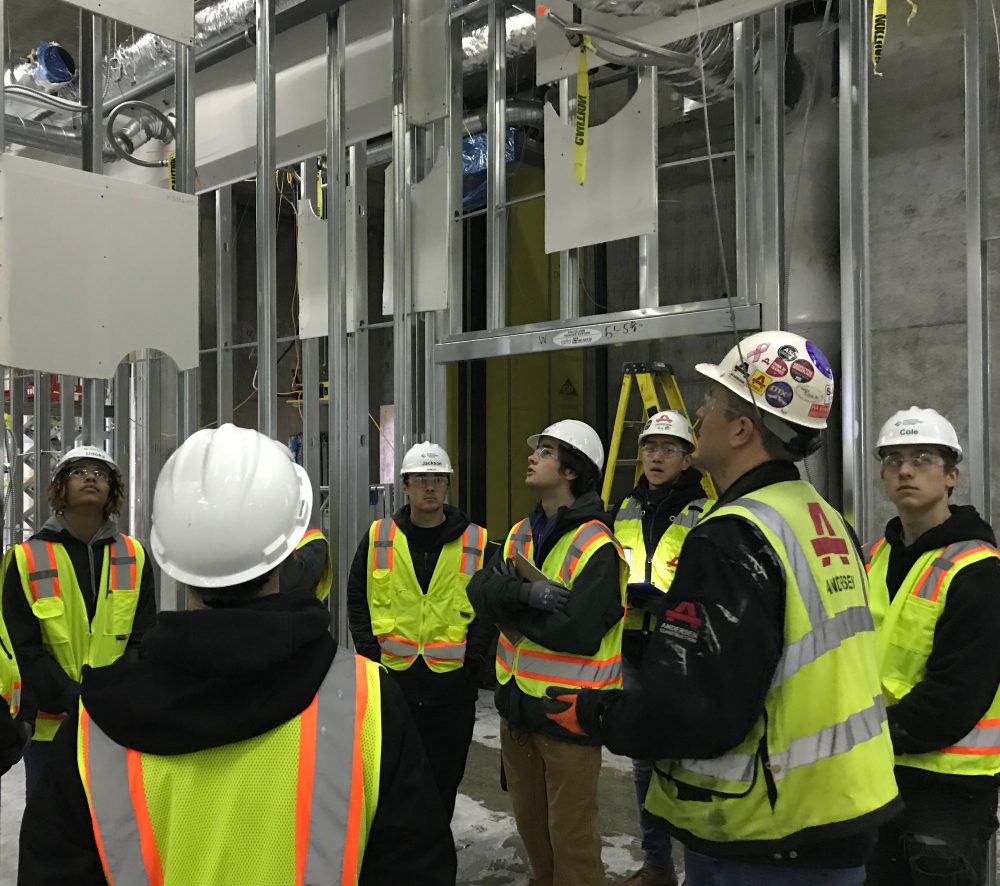 Mike Gibson (right foreground), superintendent with Andersen Construction, helped lead the tour of PCC students at the construction site. When the seven-story building is completed in 2021, it will house PCC's Dental Program and its community clinic, as well as staff from PSU, Oregon Health & Science University and the City of Portland.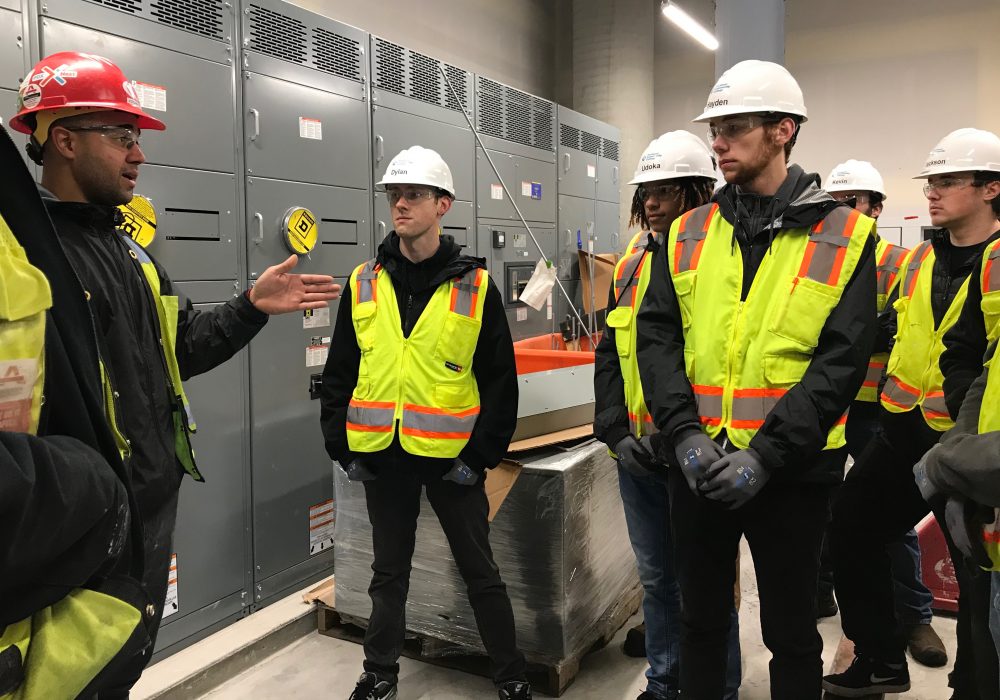 Jordan Frazier (left), a third-year apprentice with Cherry City Electric, showed the students the inner-workings of the building's HVAC and eletrical systems to give them an idea of what to expect on the job site. These students are interested in joining the construction trades like the electricians, carpenters, operating engineers, and cement masons, to name a few.